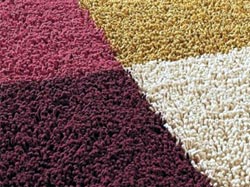 Many homes have not only several types of floor surfaces, but also several types of carpets and rugs, and keeping them clean can be difficult. But it shouldn't. Today, we will discuss a few things about the options you have when it comes to picking the best vacuum cleaner for carpets and rugs.
Carpets and rugs differ greatly in material, thickness, color quality, how they are made, and many other details that influence the way they are cleaned and maintained. So picking the best vacuum cleaner for carpets and rugs is the practical way to go about such issues.
How to Clean Carpets
Vacuum cleaners remove dirt from carpets in several ways. First of all, good suction is required. Carpets and rugs have fibers that trap dirt (dust, pollen, allergens, mites, etc.) and can be removed only using strong airflow.
Often, strong airflow is not enough and many vacuums designed for carpets have rotating brushes or beater bars that help detach dirt particles from fibers, which are then removed by airflow. Unfortunately, not all carpets tolerate hard brushes, and using such cleaning tools can often lead to damaged carpets.
Tools and Products to Clean Carpets
Steam mops are mostly designed for tiles and similar surfaces but are often advertised as being able to sanitize and refresh carpets and rugs. Although steam can sanitize and refresh carpets, steam mops don't remove dirt and hot steam can damage sensitive carpets.
Steam vacuum cleaners can remove dirt from carpets and rugs and at the same time, sanitize the carpet. Before using hot steam on your carpets, be sure to check if your carpet is allowed to be cleaned by the steam. Also, steam cleaners leave carpets somewhat moist and they often require some time to dry thoroughly.

Dry carpet cleaners in the form of various spray and powders are often used to clean sensitive carpets and rugs. Cleaning powders penetrate deep into the carpet, stick to the dirt particles, detach them from carpet fibers, and enable one to remove them from the carpet using ordinary, but strong, vacuum cleaner. Such cleaning is more expensive than just vacuuming the carpets, but from time to time, it is highly recommended, especially to people having kids, pets, asthma, allergies, and similar.
Carpets and rugs can store a huge amount of dirt and using a vacuum cleaner with good filtration is a must. As a main home vacuum cleaner, use one with HEPA grade filtration.
Such filters add to the price of vacuum cleaner, but the exhaust air is free from dirt removed from carpets. This is very important for keeping the home clean and healthy for living. Although such vacuums are pricey, they have multi-tool cleaning heads and can be used on various surfaces.
Shampoo vacuum cleaners, wet and dry vacuum cleaners, and carpet washers/scrubbers clean carpets thoroughly using water and cleaning solution, often combining them with heated air for faster drying and classic vacuuming.
If the carpets and rugs are small enough, they can be cleaned manually – take them outside, hang them on a clothesline and dust them with a brush. In order to avoid damage to the carpets, the sensitive the carpet or the rug, softer the brush.
Carpet and Rug Types
Berber carpets – strong suction removes dirt, but the rotating brush can damage the surface – turn it off. The fixed brush can help remove dirt from Berber carpets, just be sure to move cleaning head gently.
Coir carpets – strong airflow and soft rotating brush are important for cleaning coir carpets. However, check the carpet label to see if rotating brush, even a soft one, is recommended for vacuuming.
Frieze carpets – often thick and expensive, frieze carpets should be cleaned using strong suction. Rotating brushes can damage the carpet, so be sure to turn such tools off. The adjustable height of the cleaning head is highly recommended.
Oriental carpets and rugs are often made from sensitive materials. Strong suction is required, but the use of a rotating brush and similar tools depend on a type of carpet or rug. Adjustable cleaning head height is required on softer and thicker surfaces. Steam and dry cleaning should be done only after checking carpet label (if present at all!) or after testing on a small surface area.
Plush carpets – rotating brush in combinations with good suction is required for cleaning plush carpets. The adjustable height of the cleaning head is highly recommended, since plush carpets come in various thicknesses, too.
Shag carpets – use vacuum cleaner with strong suction and turn off rotating brush. Vacuums with large wheels are recommended, especially on a long pile of shag carpets.
Best Vacuum Cleaner for Carpets: Recommended Models
Canister vacuum cleaners have hoses and cleaning heads that are rather light and can't damage the carpet due to weight of a vacuum cleaner. Upright vacuums generally have better suction and are somewhat easier to operate – there is no need to pull vacuum cleaner AND a hose around.

However, the differences between such models are so small that canister vs. upright vacuums debate is matter of personal preference. Especially since some uprights have onboard detachable hoses for cleaning hard to reach areas.
Stick vacuums are often used as a second home vacuum cleaner or even as the main vacuum cleaner for smaller homes. Stick vacuums often come with various cleaning attachments, good suction, and even with a HEPA filters, but high-end models can be rather expensive.
The lithium-ion powered cordless stick vacuums offer great cleaning capabilities and high autonomy and are often used even as emergency vacuums – again, excellent options for people with pets and kids.
Check out the best vacuum cleaners for carpets in the following list!
Dyson DC65 Animal Complete Upright Vacuum Cleaner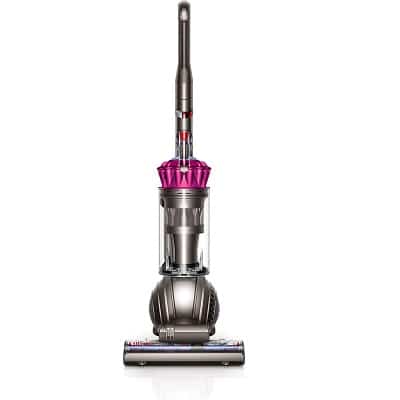 The Dyson DC65 Animal Complete Upright Vacuum Cleaner is a big, strong, very efficient and although expensive, it is a rather cost-effective vacuum cleaner. It is an improved version of Dyson DC41 Animal Complete Upright Vacuum Cleaner. It comes with a number of attachments like the Stair tool, Combination accessory tool, Tangle-free Turbine tool, Multi-angle brush, and Stiff bristle brush.
Dyson Ball Animal 2 Total Clean Upright Vacuum Cleaner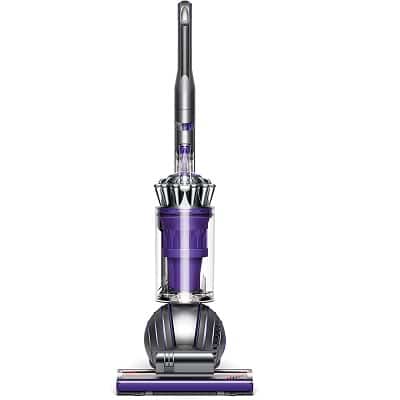 The Dyson Ball Animal 2 Vacuum Cleaner, you can reduce pet hair and dander from your hard floors and carpets. It gained very good ratings for carpet cleaning and fabulous ratings for removing pet hair and dander from bare floors. It has one of the biggest suction powers of all vacuum cleaners and, even if it is a bit pricey, it does a tremendous job in keeping your entire house clean and all your family members healthy.
Hoover Smartwash Automatic Carpet Cleaner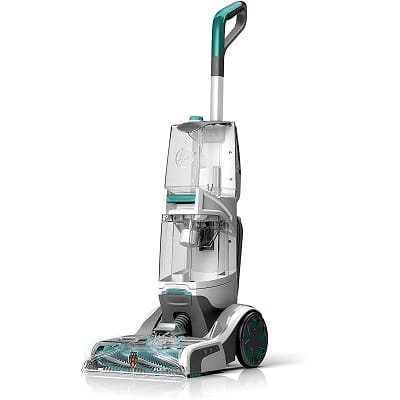 For more Hoover options for carpet and rug cleaning, also check out our Hoover SteamVac Carpet Cleaner with Clean Surge review!
The Hoover smart wash automatic carpet cleaner eliminates all issues with its automatic cleaning technology that makes carpet cleaning as easy as vacuuming. It helps you remove deep down embedded dirt with Flex force power brushes. Plus, auto mix precisely mixes and dispenses the correct amount of solution for optimal cleaning while auto dries powerfully extracts water with heat force for even faster drying time.
Hoover Linx Signature Stick Cordless Vacuum Cleaner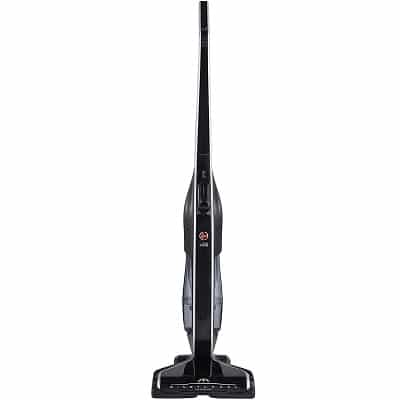 The Hoover LINX Cordless Stick Vacuum is a cordless and bagless stick vacuum cleaner, based on Hoover's WindTunnel Technology. Lithium-ion battery provides fade-free power for optimum cleaning performances. A motorized power brush can be turned off with a flip of a switch for bare-floor cleaning – excellent for pet hair on rugs and carpets.
BISSELL 1132A Symphony Vac and Steam 2 in 1 Vacuum and Steam Mop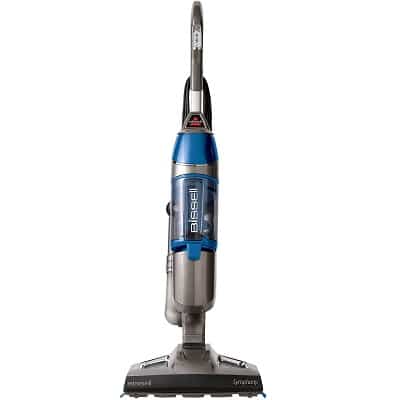 The Bissell 1132A Symphony All-in-One Vacuum and Steam Mop is a vacuum cleaner and steam mop combination, in one appliance. It uses strong cyclonic vacuum action to pick up debris. The debris stays dry even when vacuuming is combined with steaming to avoid any unpleasant smell later; uses edge bristles to sweep debris away from edges and clean them using suction and/or microfiber mop pad.
---
Bottom Line
There are many other vacuums that will do their job well. Often, choosing the right model depends mostly on personal preferences, but keep in mind the type of carpets you have, their surface area, and how often you have to clean them to keep your home clean and pleasant for living.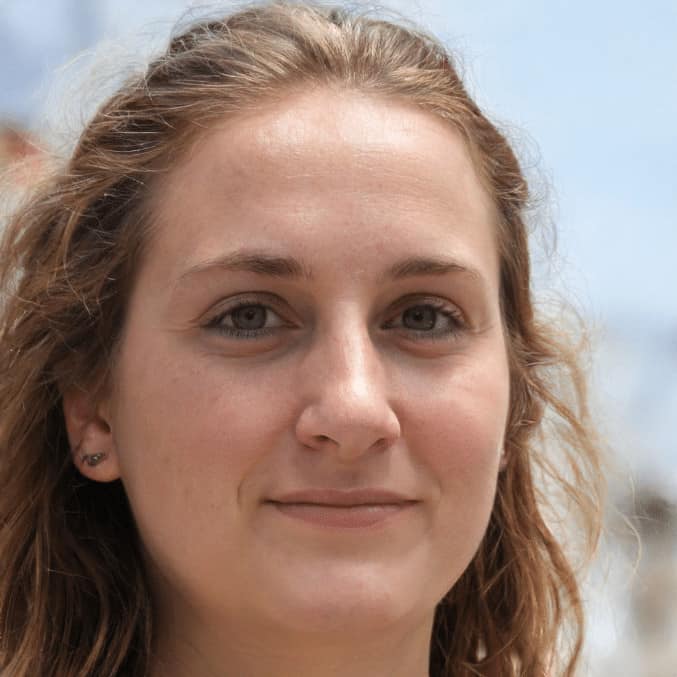 With a degree in engineering, Kathryn Hansen loves to write about how things work. Having her own dilemmas on how to pick the best vacuum cleaner for her large family (with a handful of furry four-legged members as well), Kathryn decided to help others in the same situation. After all, vacuum cleaners are critical to a healthy lifestyle and people have a hard time choosing the best one for their needs.