The Shark Sonic Duo Carpet and Hard Floor Cleaner, ZZ550 Model is a floor scrubbing machine, suitable for cleaning various floor surfaces, depending on the used pads and cleaning solution.

Shark Sonic Duo Carpet and Hard Floor Cleaner ZZ550 Review
The Shark Sonic Duo ZZ5500 cleaner comes with many features that can appeal to people living in houses and apartments with children and pets, often requiring deep cleaning of carpets, hardwood floors, tiles, and many other surfaces.
Before we continue with our review, we should clarify a few things first.
The Shark ZZ550 model is NOT a steam cleaner, so there is no danger to damage wooden and other sensitive floors with the heat. Also, since it doesn't use hot steam, it does NOT sanitize the floors like steam cleaners and steam mops do.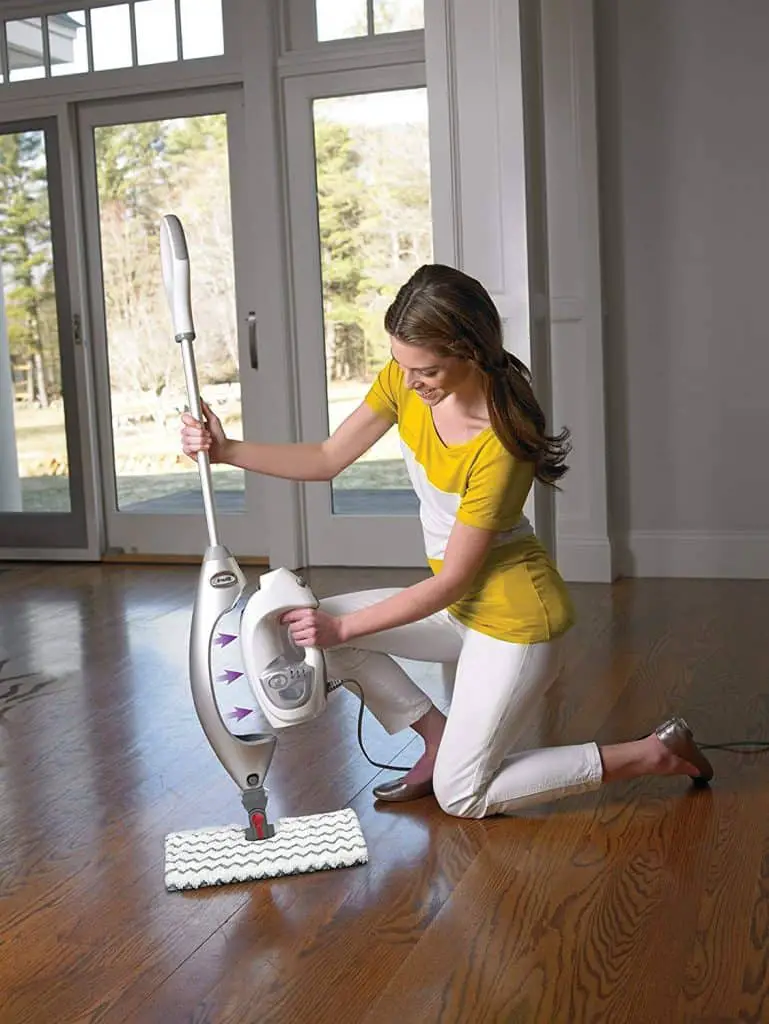 If you are interested in a steam cleaner from Shark, we recommend the Shark Professional Steam Pocket Mop! The device is an excellent steam mop suitable for cleaning dirt and other messes from hard floor surfaces like tiles, marble, stone, etc.
The ZZ550 is not a vacuum cleaner, either, although Shark makes some of the best vacuum cleaners on the market.
If the floors are extra dirty, vacuum them first. Pads will stay clean longer and cleaning will be generally faster. Also, when cleaning thick carpets with the cleaning solution, we recommend vacuuming the carpet again.
As the carpet solution penetrates deep into the carpet, it attaches to the stubborn dirt deep down in the carpet.
When the solution starts drying, it unlocks the dirt from the fibers, so it is easily vacuumed away later. In conclusion, you will get cleaner and fresher rugs and carpets.
This type of action is also common to dry carpet cleaning at home.
It sounds like plenty of work, but your carpet will look almost brand new. Of course, such amount of work is required only if the carpets are really dirty, or occasionally, every few weeks/months.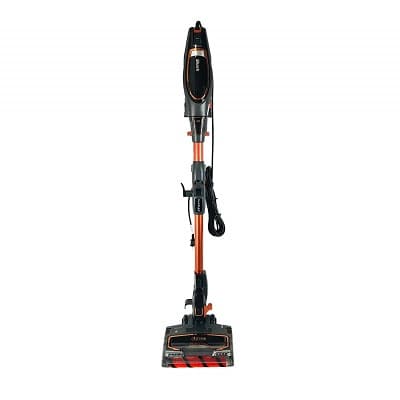 Are you looking for other cleaning solutions from Shark? We recommend the SharkFLEX DuoClean Corded Ultra-Light Upright Vacuum. No matter what model you get, you will enjoy a convertible, lightweight, bagless upright/handheld vacuum cleaner with plenty of abilities!
Back to our review now!
One of the first things to know about the Shark ZZ550 unit is that it comes with the following attachments and accessories as most Shark products do:
1 Carpet/Rug Cleaning Pad,
1 Carpet Scrub 'n Stain Pad,
2 Hard Floor Cleaning Pads,
1 Polishing Pad,
12oz Carpet Cleaner,
10oz Activating Pretreater,
12oz Wood and Hard Floor Cleaner,
16oz Wood and Hard Floor Polish.
As you can see, you get enough cleaning pads and cleaning solutions to manage various types of surfaces for quite some time. Of course, when required, you can order separately all cleaning solutions and pads.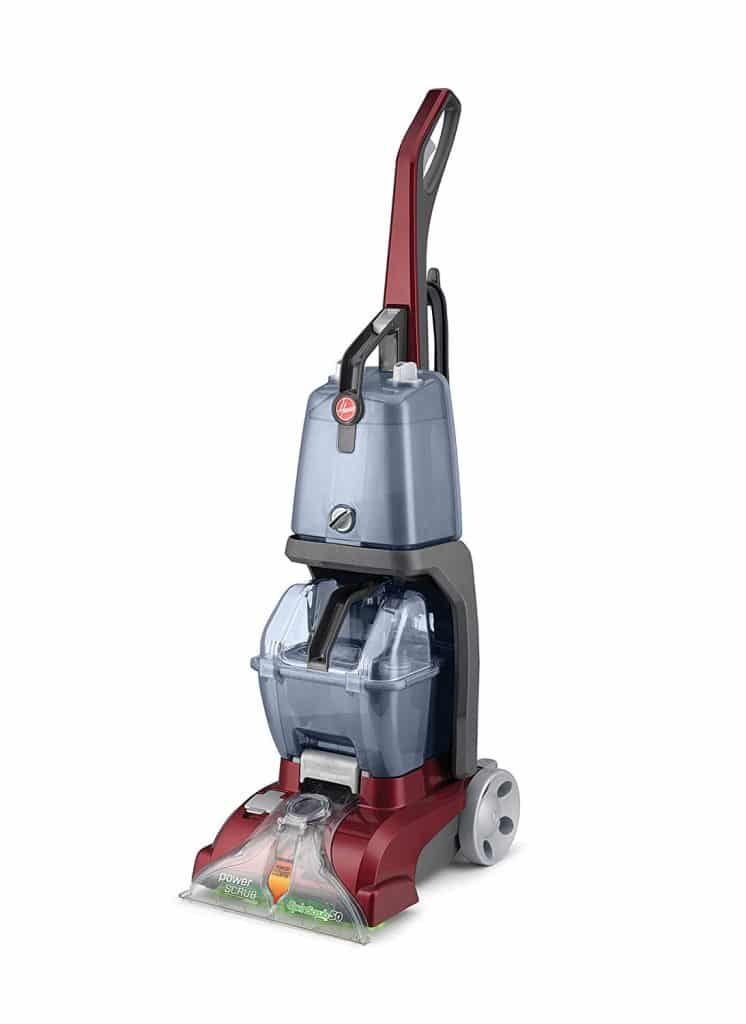 The Shark Sonic Duo ZZ550 Cleaner Tech Specs and Features
One of the most important features you will enjoy about this device is that the ZZ550 has two scrub modes. Both of them are suitable for hard floors and carpets.
During the operation, the unit scrubs the floor with 1000 scrubs per minute.
To clean floors thoroughly, the method employed is the use of a 7 to 1 concentrated and non-toxic cleaning solutions.
They are gentle enough for sensitive floors and carpets, but to be sure, check the instructions. Cleaning solutions are safe for family and pets and generally, the ZZ550 doesn't leave the floor wet. However, it is perhaps good practice to let the floor dry thoroughly for a few minutes.
You should also know that there are several cleaning solutions: Hard Floor Solution, Carpet Solution, Spot Remover and Polish Solution. After cleaning, there is no need to rinse the cleaned surfaces.

The microfiber cleaning pads are washable and can be replaced easily. They are specialized for hard floors and carpets/rugs cleaning.
The unit is easy to maneuver around thanks to the so-called 'AirGlide Maneuverability' technology, and swivel steering.
This product also features headlights for easier cleaning in hard to see areas, like under furniture, in low-light conditions and similar. Also, the headlights help notice freshly cleaned surfaces from the dirty ones.
The unit is corded, like some of the best Shark corded cleaning solutions out there, with a 22 ft (6.7 m) power cord. In our opinion, the cord could be longer, but it is long enough for most of the situations.
Note that ZZ550 doesn't have an automatic cord rewind system.
As a cleaner, the Shark Sonic Duo ZZ550 is not the lightest unit around. It weighs 18 lbs (~8.15 kg) and is heavier than many Shark carpet vacuum cleaners, or steam vacuums and mops. Nevertheless, when compared with similar home and especially commercial unit, its weight is acceptable.
The product dimensions are 12.6×9.4×29.3 inches (~32x24x74.5 cm).
You will enjoy the fact that the unit comes with a 2-years warranty.
Shark Sonic Duo ZZ550 vs ZZ500 Cleaners Comparison
ZZ550 and ZZ500 are two very similar units – ZZ550 is 'Carpet and Hard Floor Cleaner', while the ZZ500 is a 'Hard Floor Cleaner'. The main differences are given in the following table.
As you can see, the ZZ550 is a more versatile unit and it costs more, but not much. On the other hand, if you don't have the need to clean your carpets with a cleaner like this, go for the ZZ500 model.
Why Should You Buy the Shark ZZ550 Duo Carpet and Hard Floor Cleaner?
Here are some reasons why you should get the Shark ZZ550 Duo Carpet and Hard Floor Cleaner for your home!
The Shark Sonic Duo delivers you quick, powerful, and easy ways to get rid of the dirt, allergens & odors from your carpets, area rugs, and hard floors. We know it is hard to choose the best vacuum cleaner for allergies and asthma or the best cleaner at least, but this product does a terrific job.
This unit manages to rejuvenate your carpets & area rugs and make them look cleaner & brighter and smelling fresher, which is a hard thing to achieve with a regular vacuum cleaner. Luckily, this particular cleaner reaches deep into your carpets, removing the dirt quickly and efficiently.
A beautiful non-streak finish with no dulling residue is what you get for your hard floors.
The 1,000 scrubs per minute achieved with the help of Sonic Scrubbing Technology is something to appreciate and enjoy!
It may be expensive, but the price is right if you have a large home and family, pets, and no time to proceed with the dry cleaning of your carpets.
Verdict
If you want clean and fresh carpets in the blink of an eye, you should consider the Shark ZZ550 Duo Carpet and Hard Floor Cleaner for your home. Make sure you get it from a reliable seller. Otherwise, the product does a good job, like all its Shark brethren. The price is a bit steep, but it is worth every cent. "Better than expected" is the opinion of users as well.
Shark ZZ550 Duo Carpet and Hard Floor Cleaner FAQs
What are the best carpet and hard floor cleaner on the market?
Besides the Shark ZZ550 Duo Carpet and Hard Floor Cleaner we reviewed here, we also recommend the Hoover Power Scrub Deluxe Carpet Washer FH50150 for deep carpet cleaning. Other powerful and accessible carpet and hard floor cleaning solutions include the Bissell Big Green Machine Professional and other Bissel models.
Does Shark also make carpet and floor cleaners besides vacuums?
Yes. Shark comes with a broad variety of cleaning solutions. We also recommend the Shark Sonic Duo Carpet and Hard Floor Cleaner (ZZ550) – mentioned and compared here – as a total floor care system able to clean, rejuvenate, and finish all hard floor surfaces and carpets.
How long does the Shark ZZ550 Duo Carpet and Hard Floor Cleaner last?
The Shark ZZ550 Duo Carpet & Hard Floor Cleaner features with a 2-year warranty, but you can expect it to last for more than that.
Would You Like to Know More about Vacuums and Cleaning Solutions? Read Our Latest Posts!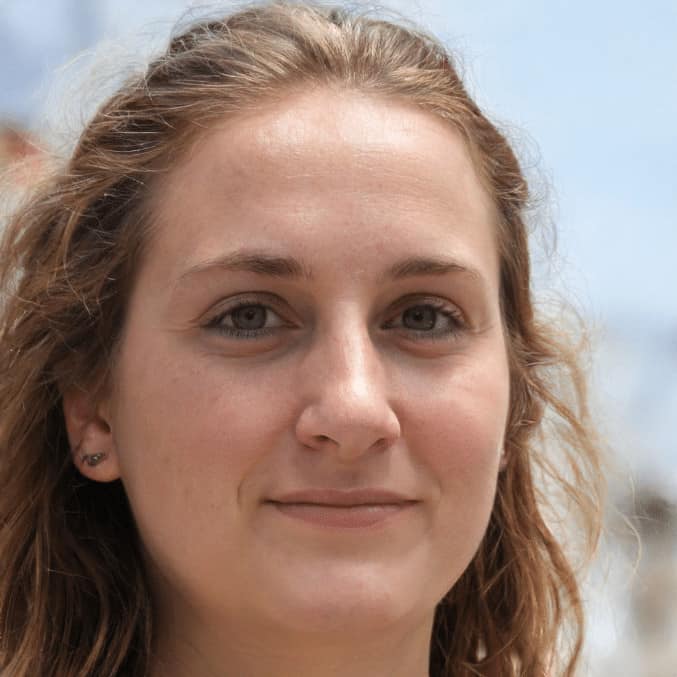 With a degree in engineering, Kathryn Hansen loves to write about how things work. Having her own dilemmas on how to pick the best vacuum cleaner for her large family (with a handful of furry four-legged members as well), Kathryn decided to help others in the same situation. After all, vacuum cleaners are critical to a healthy lifestyle and people have a hard time choosing the best one for their needs.