Hoover SteamVac Carpet Cleaner with Clean Surge is a combination of steam and shampoo vacuum cleaner with 5 rotating brushes for deep cleaning of rugs, upholstery, and bare floors (except hardwoods).
Hoover SteamVac Carpet Cleaner with Clean Surge Features


– Powerful 12-amp motor with no belts – never change or replace or break a belt
– Deep cleans with hot tap water and carpet solution
– Five spinning/scrubbing brushes clean carpets, upholstery, and bare floors; Brush rotation indicator
– SpinScrub – multi-directional brushes surround carpet fibers, to remove dirt at every angle
– 3-Speed Brushroll Control – High for normal cleaning, low for gentle cleaning, off for spill pick-up
– Tool Mode – stops scrubbing brushes to protect hard flooring
– Removable Brushes – pop out for easy rinsing
– Clean Surge Control – fingertip control applies extra detergent to stains and heavy traffic areas; this feature gives an extra burst of cleaning solution for spots or stains
– Heated Drying – applies heat to floor to speed drying time
– 8′ Stretch Hose – provides instant extended reach
– Dual Tanks – easy-to-fill tanks keep cleaning solution and dirty water separate
– Carpet/Upholstery Detergent – Includes one 16 oz bottle of powerful cleaning detergent
– On Board Tools: SpinScrub Powered Hand Tool for hard-to-reach cleaning: perfect for stairs, upholstery, and stains
Overall Review of the Hoover SteamVac Carpet Cleaner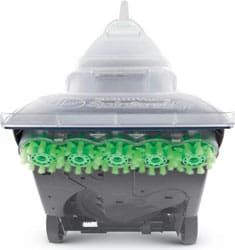 This carpet steam cleaner saves the expense and hassle of having to rent a steam cleaner to keep rugs, upholstery, and bare floors (except hardwoods) clean. 12-amp motor combined with five spinning brushes that operate at either high or low speed lift the dirt and grime out of carpets. By pulling on the trigger in the comfortable upright handle, this deep cleaner releases the included carpet/upholstery cleaner and hot tap water.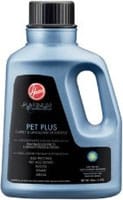 For more stubborn stains or for high-traffic areas, this SteamVac also has a Clean Surge feature, which sends an extra blast of cleaning solution into the stain by simply pressing a button on the handle. When cleaning is complete, release the trigger, and the SteamVac forces hot air into the cleaning path so you can do a few dry strokes over the stain.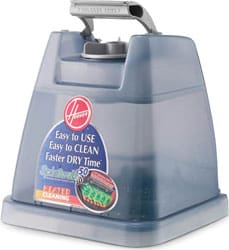 This deep cleaner has two separate water tanks to keep clean water apart from dirty water. The top tank holds the detergent and one gallon of hot water and automatically mixes the two so you don't need to get your hands wet. The lower tank holds the dirty solution picked up from the carpet and unlatches to easily pour out into a sink without spilling.
For cleaning stairs or upholstery, this deep cleaner has a long 8-foot hose and a special stair/upholstery nozzle to scrub out spots. Other features of this deep cleaner include a brush indicator, which informs you that the brushes are spinning; an on/off foot pedal; a handle release pedal; and a 20-inch wraparound cord.
Important Notes
For more reviews and recommendations of this model and in order to compare it with other similar models, feel free to follow Hoover SteamVac with Clean Surge Amazon link (link opens in the new window).
Please note that Amazon offers do change with time – read carefully about offered products, especially about warranties, shipping, and similar possible issues.
Other Models Similar to the Hoover SteamVac
Hoover ONEPWR Blade+ Cordless Stick Vacuum Cleaner
We like the ONEPWR Blade+ because it comes with dual cyclonic DustVault Technology, which helps it capture 99% of dust and fine particles with no loss of suction for continuous cleaning.
You can currently get this model in two different variants: either the model alone or with an extra battery for even more added working time. For most customers, the batteries did a satisfactory job, so it's very unlikely that you'll have any problems with them.
Returning to the specs, the multi-surface brush roll is engineered for optimal cleaning performance on carpet and hard floors. For added visibility, you can rely on the Hoover ONEPWR's integrated LED lights to help you see dust even in dimly-lit areas. Even better, the controls are easy to access with your fingertips so you can change the settings on the fly depending on the dust level on the area you're currently vacuuming.
Hoover BH50020PC Linx Signature Stick Cordless Vacuum Cleaner
Weighing only ten pounds, the Hoover BH50020PC allows anyone to use it flawlessly regardless of physical strength. Its rotative cleaning head allows you to easily transition from carpet to hardwood floors.
Another feature we like is the WindTunnel technology that creates channels of suction to lift and remove surface debris as well as deeply embedded dirt. Furthermore, the low profile design allows it to lay flat to give you even more control over hard to reach areas. As far as battery goes, it has interchangeable batteries that provide cordless free don to clean anywhere. Moreover, the batteries can be easily charged via a docking station.
Final Verdict
Whether you choose the Hoover SteamVac Carpet Cleaner or the other two similar models, you'll have a pleasant and resilient cleaning experience for years to come.
Products Similar to the Hoover SteamVac
Ivation 1800W Canister Steam Cleaner with 14 Accessories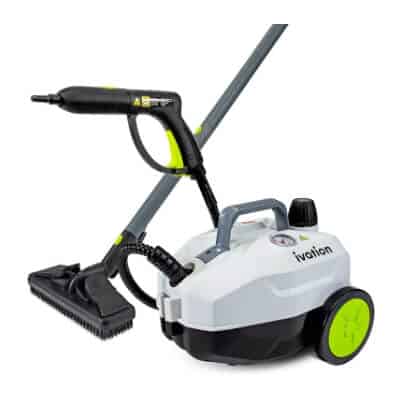 This multipurpose steam cleaner is as versatile as one such unit can be thanks to its impressive amount of accessories and its cleaning output. It delivers pressurized steam for sanitizing just about any surface that you can imagine, including carpets, windows, clothes, windows, and much more.
What we also like about this portable carpet cleaner is that its canister can hold up to two liters of water in a single run. Thus, it can output pressurized steam for 30 minutes straight without requiring a refill. And if you're worried about too much pressure, you need not be since it's got a pressure control switch as well as a working light so you will always know that it's doing its job properly. Finally, the steamer operates at five Bars maximum, with the water temperature being able to reach 338 degrees Fahrenheit. Along with its amazing price point, we think that this is a worthy investment for just about anyone.
Hoover FH53000PC SmartWash Automatic Carpet Cleaner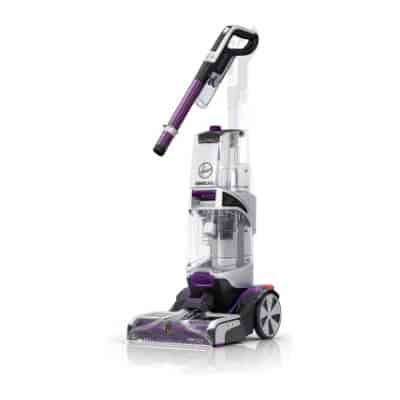 If you want something that makes your cleaning work as smooth and effortless as possible without sacrificing a fortune, then you should really try the Hoover FH53000PC. The triggerless design automatically mixes and dispenses solution as you push forward to eliminate the guesswork and maximize efficiency.
One feature that makes it stand out is the stain remover Spot Chaser pretreat wand that outputs an Oxy pretreat solution on tough set-in stains. Another feature that truly sets it apart is the Dry Only mode and HeatForce setting that accelerate the drying process on all types of carpets. Also, the FlexForce Pet PowerBrushes are designed specifically for removing stains and odors left behind by your furry friends. Overall, it's great for the modern family with a big house and for pet owners as well.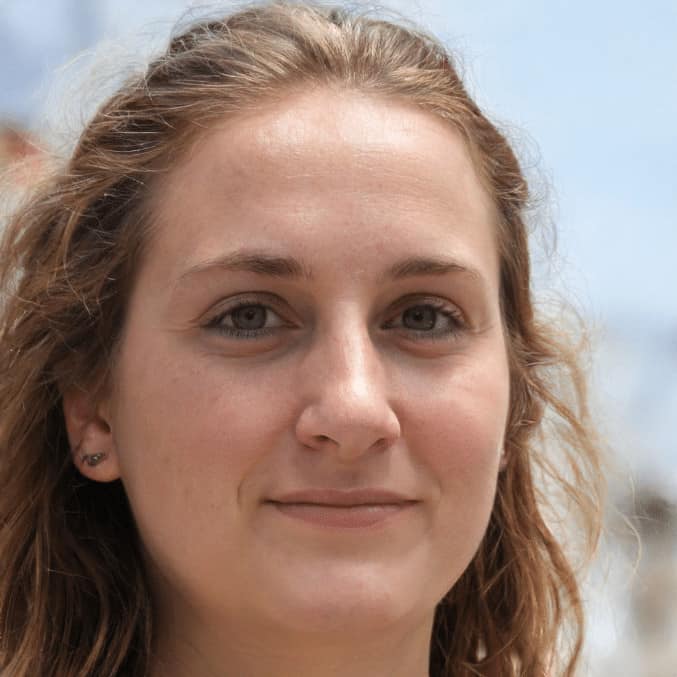 With a degree in engineering, Kathryn Hansen loves to write about how things work. Having her own dilemmas on how to pick the best vacuum cleaner for her large family (with a handful of furry four-legged members as well), Kathryn decided to help others in the same situation. After all, vacuum cleaners are critical to a healthy lifestyle and people have a hard time choosing the best one for their needs.