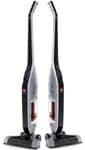 The Hoover LINX BH50010 Cordless Stick Vacuum is a cordless and bagless stick vacuum cleaner, based on Hoover's WindTunnel Technology. The lithium-ion battery provides fade-free power for optimum cleaning performances. Today, we will discuss the Hoover Linx Stick vacuum review, see its tech specs and features, and understand its performances. At the end of this review, we will also present you with two other Hoover stick cordless vacuums. They are newer models that make impressive contenders for the Linx BH50010.
Before we begin, we have to discuss a few things so you know what to expect in case you decide to give this device a chance. First and foremost, we suggest you read our guide on how to buy a vacuum cleaner according to your needs. As you probably know, stick vacuum cleaners are lightweight portable devices, hybrids between upright vacuums and handheld vacuums. You will use them to their maximum capacity if you keep them as the "second" vacuum of your home, best for cleaning/removing quick spills and small amounts of dirt and debris.
Moreover, if you want a Hoover vacuum cleaner with WindTunnel technology to use as primary or secondary bagless units with 'Dual Cyclonic Air System' for dirt separation, we recommend you to check out our guide on Hoover WindTunnel Vacuums comparison and reviews. You will understand better what you should expect from a bagless, cordless stick vacuum in general as well.
Hoover LINX BH50010 Cordless Stick Vacuum Review

As we said in the beginning, the Hoover LINX BH50010 is a cordless and bagless stick vacuum cleaner based on Hoover's WindTunnel Technology, providing better cleaning of the various surfaces. The power is provided by interchangeable 18-volt Lithium-Ion battery, providing fade-free power. Such a battery enables the vacuum cleaner to work at full power all the time. But before we begin explaining you how this vacuum cleaner works, let's take a loot at its tech specs!
Hoover LINX BH50010 Cordless Stick Vacuum Tech Specs and Features
Let's see what the manufacturer has to say about this product, shall we?
FADE-FREE LITHIUM ION BATTERY: Interchangeable batteries provide cordless freedom to clean anywhere

EXTREME RECLINE HANDLE: Reach further without having to move any furniture around

EDGE CLEANING BRISTLES: Removes dirt, dust, and pet hair against those hard to reach edges

WindTunnel TECHNOLOGY: Creates channels of suction to lift and remove surface debris and deeply embedded dirt

WEIGHT: At under 10 pounds this vacuum is portable enough to carry room to room for quick cleaning

MULTI FLOOR CLEANING: Transitions from carpet to hard floors with ease

DIMENSIONS: 10.63 x 8 x 25 inches

WEIGHT: 10 pounds BATTERIES: 1 Lithium-ion battery required. (included)

WARRANTY: 2 years
Two features we would like to emphasize on are the intuitive power controls that you will find conveniently positioned at your fingertips and the battery fuel gauge that allows you to see instantly how much battery your Hoover has left.
How Does the Hoover LINX BH50010 Cordless Stick Vacuum Work?
You can turn off and on the motorized power brush with a flip of a switch for bare-floor cleaning. The motorized brush does an excellent job of removing pet hair and other dirt on rugs and carpets. However, it requires additional power and slightly reduces operating time on a single battery charge. For easier cleaning of various surfaces, the Hoover LINX cordless vacuum also comes with the auto height adjustment, making transitions from bare floors to and from low and medium-pile carpets and rugs very easy.
The cleaning nozzle is 11 inches (28 cm) wide. Combined with edge-cleaning bristles and low-profile base, it can cover rather large area and access and clean tight corners and areas. For example, it can reach around 8-9 inches (20-23 cm) under 3 inches (7 cm) of furniture.
As we said, you will find the controls directly on the handle for ease of use, including the battery-fuel gauge. This one is rather accurate and provides information about battery status and remaining battery life. The battery charger is Energy Star compliant and can charge fully discharge the battery in around four hours. However, after each use, let the battery cool down, before charging it again. It will prolong the battery life. Charging a hot battery (or freezing cold) lithium battery in general is not good for the battery and since lithium batteries can catch fire, it can be rather dangerous.
The Hoover LINX vacuum cleaner measures approximately 11x8x42 inches (28x20x107 cm) and is lightweight and easy to use to clean home regularly or in emergencies.
This unit comes with a 2-year limited vacuum warranty and a 2-year limited battery/charger warranty.
Some users claim that using this vacuum cleaner on stairs can be a little bit odd since there is no stair handle (found on some other stick vacuum cleaners). When climbing the stairs, this vacuum cleaner must be supported by second hand or can be even used as climbing aid.
Hoover LINX Cordless Stick Vacuum cleaner combines two important features:
Bagless Design
There is no need to continually buy replacements. Great improvement over many similar stick vacuum cleaners is that the dust bin can be cleaned without touching dirt with fingers or anything, even when there are pets in the house, and pet hair is the main content of the dirt in the dust bin.
Cordless Feature
You can travel from room to room with no worries about cord length or outlets. And since the single battery charge can provide 15-20 minutes of operation, with a wide nozzle and motorized brush, it can really clean a larger area. You can even use it as the main vacuum cleaner in smaller homes. For larger homes, however, we recommend a more powerful canister vacuum cleaner from the Dyson Ball series or the Shark Rotator series.
For an in-brand comparison, we also recommend you to read our review on the Hoover BH52210 Cruise Cordless 22V Lithium-Ion Lightweight Stick & Handheld Vacuum Cleaner. It is a lightweight stick/upright vacuum cleaner that you can also use as a powerful handheld vacuum for smaller homes and apartments.
Hoover LINX Cordless Stick Vacuum Cleaner Replacement Battery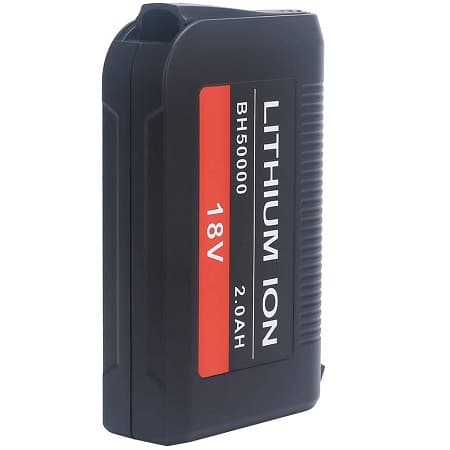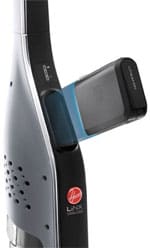 The Lithium-Ion battery included allows you to monitor your charge while constantly delivering full power with fade-free technology. The included battery charger features a blue LED indicator strip so you can monitor the charging process, which is usually fully complete in less than four hours.
As you can quickly figure out, you can get such a battery from an online store. Just make sure that what you buy is compatible with the Hoover LiNX BH50000, 302723001, or the Hoover Linx Cordless Stick Vacuum Cleaner BH50010 and BH50020.
After charging, the battery should be taken out of the charger and kept in the vacuum cleaner – battery will not lose it's charge while in the vacuum cleaner, like older NiCd or similar batteries.
Battery comes with two year warranty and recharges rather quickly. If you often clean larger areas, maybe you should consider purchasing second battery – they get charged in just 3-4 hours, but it can come handy.
These are modern batteries, free from heavy metals, they maintain constant power during use and can be charged many times (literally hundreds of times) without or just a slight reduction in run-time.
They are made for use with Hoover Platinum Collection LINX vacuums, so if you have similar models of cordless vacuum cleaners from Hoover, their batteries are interchangeable – please, read the labels on batteries.
Hoover Linx Washable & Reusable Foam Sponge Filters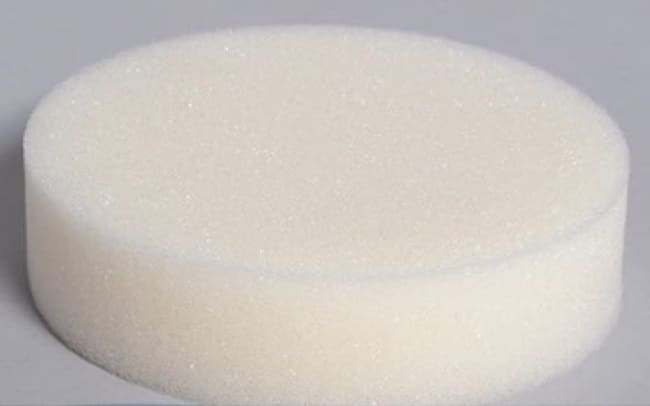 Many customers often purchase Hoover Linx Washable & Reusable Foam Sponge Filters when buying this vacuum cleaner. These foam sponge filters fit many Hoover platinum cordless and corded vacuum cleaners, can and should be washed from time to time. Also, they should be replaced from time to time (how often depends on many things), and due to their cheap price, this should not be a problem.
Hoover LINX Cordless Stick Vacuum Cleaner Verdict
This is a great vacuum cleaner with excellent tech specs and features. One minus is that it is hard to find online as the offer is lower than the demand. On the other hand, if you find it, get your hands on it, as you will not regret it. However, to help you, we will offer you two more Hoover stick cordless models that are newer and work very well. Our suggestion is to look at their tech specs, features, and customers' reviews so you can make the best choice!
Hoover Linx BH50020PC Stick Cordless Vacuum Cleaner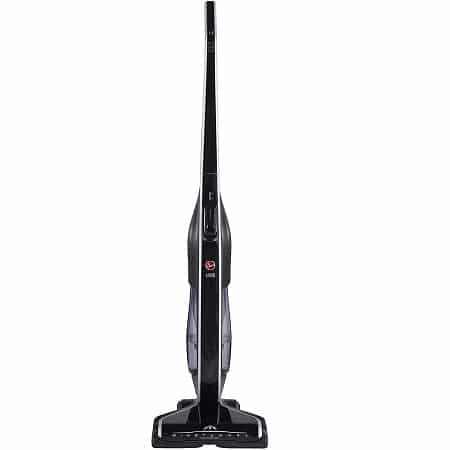 Hoover ONEPWR BH53350 Cordless Stick Vacuum Cleaner for Pets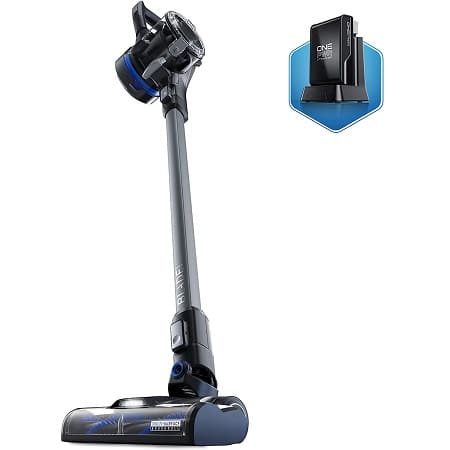 Bottom Line
Before we conclude this guide, we have to answer a crucial question regarding this unit: how long does Hoover LiNX battery last? The answer is that it can last up to two years if you care and maintain the vacuum cleaner properly.
Now that we cleared this, let's sum up our discussion today. The Hoover LINX Cordless Stick Vacuum Cleaner is a good product you can trust for small cleaning operations or emergency situations. The price is decent and the reviews are great. Apart from being rather hard to find on the market, it is a cleaning device with an appealing price/value ratio. Like most Hoover vacuum cleaners, this one does not disappoint either.
Have you ever used this product or a similar model? If so, let us know about your experiences with it! If not, tell us what appeals to you the most when it comes to this Hoover LINX Cordless Stick unit!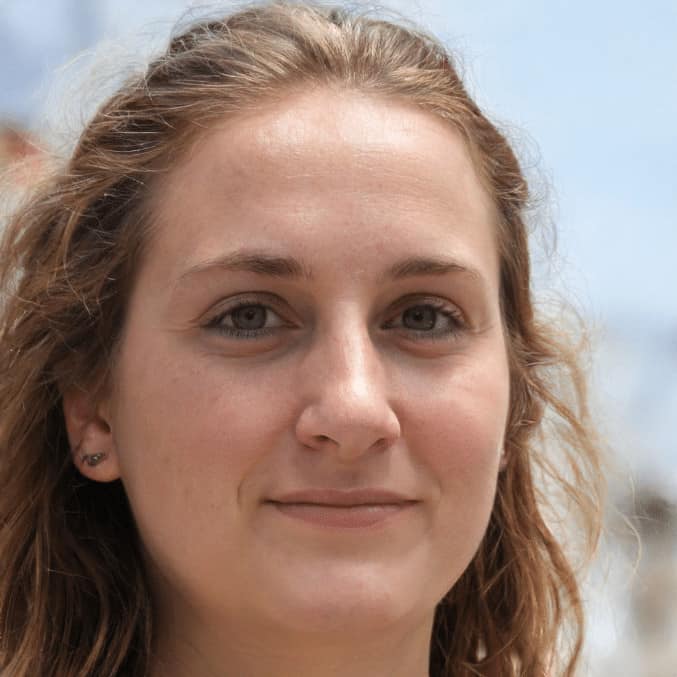 With a degree in engineering, Kathryn Hansen loves to write about how things work. Having her own dilemmas on how to pick the best vacuum cleaner for her large family (with a handful of furry four-legged members as well), Kathryn decided to help others in the same situation. After all, vacuum cleaners are critical to a healthy lifestyle and people have a hard time choosing the best one for their needs.