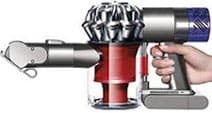 People having issues with asthma and allergies should get a vacuum cleaner that can trap dust and other tiny pollutants efficiently.
There are several features that a good vacuum cleaner for asthma and allergies must have:
– good suction, combined with cleaning tools required for various surfaces and types of dirt that can be found inside the house,
– HEPA level of air filtration,
– dirt disposal system, regardless if we're talking about bagless or bagged vacuum cleaners.
There are other important features when choosing a good allergy and asthma vacuum cleaner. However, they vary according to personal preferences.
Vacuum Cleaner for Asthma and Allergies – Suction and Tools
Cleaning ordinary sand from tiles or long pet hair from thick carpets are two different things.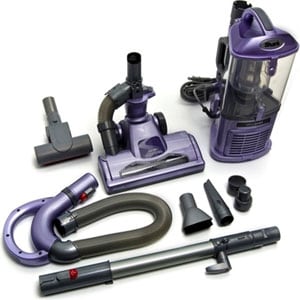 To pick the dirt, the vacuum cleaner must have appropriate cleaning tools and attachments. To clean pet hair from carpets, you'll need a good motorized pet hairbrush or a similar tool. These combine the mechanical motion of a brush to pull the pet hair from the carpet fibers and suck it along with other debris into the vacuum.
When choosing a good vacuum cleaner, consider what type of surface you'll be using it on the most. This can be upholstery, carpets and rugs, hardwood and laminate floors, tiles, marble, stairs, cars, etc.
Also, write down the type of dirt with which you've had issues in the past. As examples: pet and other hair, mites, pollen, dust, sand, common dirt, etc.
When searching for a new vacuum cleaner for asthma and allergies, make sure it's able to clean the surfaces and pollutants of your choice.
Note: the vacuum suction usually depends on motor power. However, two similar models can have the same motor power but different suction. Check the Air Watts value (if present) and the nozzle width. Air Watts describes the power of air stream, while a wider nozzle enables you to clean a larger area in less time. However, the wider the nozzle requires more electricity, so be aware of that.
Vacuum Cleaner for Asthma and Allergies – Air Filtration

Vacuum cleaner air filtration is of utmost importance for people suffering from asthma and allergies. The last thing you'd want is for the dirt to get released back into the air after vacuuming.
Good air filtration starts with strong and durable vacuum cleaner construction. Getting a HEPA filter won't be that beneficial if the vacuum itself has a tendency to crack and let the dust loose.
To achieve HEPA level of air filtration, most bagless vacuum cleaners have cyclonic air separation combined with at least one more mechanical, HEPA grade air filter.
Bagged vacuum cleaners have multilayered dustbags, often combined with an additional mechanical HEPA filter. Dustbags fall in two categories: reusable or disposable. If you have issues with asthma and allergies, we recommend using disposable bags, preferably ones with charcoal filtration. Such bags are not cheap, but they can filter even poisonous gases!
For people having issues with asthma and allergies, HEPA level of air filtration is a must-have feature.
Dirt Disposal System – Bagged or Bagless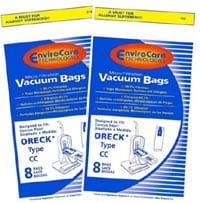 Bagless systems enable the user to empty the dirt bin after each cleaning in a fast and easy way. You have to be careful when doing so, however, as to not release the dirt back into the air.
Vacuums with disposable vacuum bags have no such issues. You can replace a full dust bag with a new one and put the old one in the trash. However, good disposable dust bags cost significantly more. You should note that as the bag gets filled, the vacuum's suction power can also decrease.
However, there are also other important features you should take into consideration when choosing a vacuum cleaner for asthma and allergies:
The weight of the vacuum cleaner
It's easier to operate lighter vacuums and steer them through tight corners. However, lighter vacuums also tend to have less power. Depending on how much dust you're dealing with, you're going to have to balance out weight and power.
Heavier vacuums, such as shop vacs, usually also have better filtration. But it isn't a general rule of thumb. You could get a lighter vacuum with top-notch filtration just as well. However, it won't be able to hold as much dust as a larger vacuum. Again, it all depends on your needs and wants. Unless you have a workshop or work in a construction site, it's highly unlikely you'll ever need a shop vac.
Corded or cordless?
Corded vacuum cleaners are stronger than cordless models. However, the downside is you have to keep them plugged into a power outlet at all times. As such, the length of the power cord limits their range of motion.
Cordless vacuums depend on energy stored in onboard batteries. When operated at full power, they usually only last few minutes, with some exceptions lasting up to an hour. More expensive HEPA cordless vacuums operate using lithium ion batteries and have a performance that's comparable to corded models.
For people with asthma and allergy problems, a cordless vacuum with HEPA air filtration can be of great help in keeping home clean. However, we most definitely recommend a corded model if you're serious about keeping dust at bay.
Upright vs canister vacuum cleaner
Upright vacuum cleaners have their motor very close to the cleaning head, hence they are more efficient. Canister vacuum cleaners use a long hose and telescopic wand with a cleaning head.
This is much lighter than a whole upright vacuum cleaner and much easier to operate and navigate around furniture. However, many modern upright vacuum cleaners come with an onboard stretch hose and telescopic wand. This means you can use them as classic upright vacuums or as canister vacuums. Personally, I would recommend an upright vacuum cleaner with an onboard hose/wand.
Warranty and Price
Warranty conditions vary significantly. Some models come with a mere 6-12 months warranty, while others come with 3-5 or even more years of warranty. You should read the manual and warranty conditions carefully, and, register your model to receive other benefits.
As far as pricing goes, there are excellent vacuum cleaners in the $150 – $200 range, but most vacuums for allergy, asthma, animal hair, and others cost around or more than $300-$400.
Examples of Vacuum Cleaners for Asthma and Allergies
Now that we've got the basics out of the way, let's focus on some of the best models that you can get your hands on right now. We will be looking at both corded and cordless vacuum cleaners for asthma and allergies. We'll try to vary the price range as much as possible to make it easier for you to choose the perfect one.
Shark Navigator Upright Vacuum Cleaner for Asthma and Allergies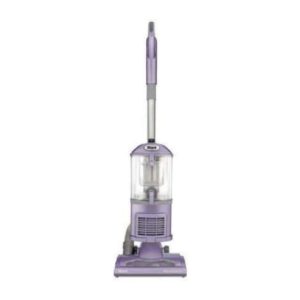 If you're looking for a HEPA filter model, look no further than the Shark Navigator Upright Vacuum. It has a lift-away system that allows you to easily clean hard-to-reach areas with the press of a button.
At only 12.5 pounds, you'll find this vacuum cleaner for asthma and allergies easy to use. Add to that the fact that it has swivel steering, and you'll find it amazingly simple to navigate around tight corners.
Furthermore, the Shark Navigator with NV352 Anti-Allergy Seal comes with several accessories:
Wide Upholstery tool
dusting brush
24″ crevice tool
5.5″ crevice tool
Pros
It's only 10 amps, yet it sucks much better than some cheaper corded vacuums, which is quite impressive
The base rolling nozzles can be attached to the hose/wand-end in canister mode too
Can use the hose in canister mode with or without the built-in extension wand attached to it
Beater bars help propel the vacuum on rugs significantly better
Cons
If the extension wand was simply part of the handle and telescoped, it would have been much easier to maneuver
It can easily topple over when using the hose because it is so light
Verdict
The Shark Navigator Upright Vacuum is easily one of the best you could get for asthma and allergies within this price range.
Bissell Cleanview Deluxe Corded Handheld Vacuum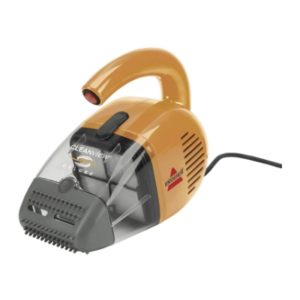 Meant for upholstery and carpets, the Bissell Cleanview Deluxe is excellent for home and car use as well. Lightweight and compact, at less than five pounds, you can easily carry it around the entire household.
It has an easy-to-empty bagless design with an 18-foot power cord and a crevice tool for tight areas, as well as other accessories. The Bissell Cleanview Deluxe also comes with a wide mouth tool for larger surfaces and a hose that's flexible enough to help you clean upper drawers with ease.
Pros
Absolutely astonishing suction power for such a small and lightweight unit
Comes with several accessories that turn out to be useful in more ways than one
In the packaging you'll find a velcro strap that's useful for keeping the cord at bay for easy storage
HEPA media filter does a good job of retaining dust and pollutants, thus fighting against allergies and asthma
Cons
It's difficut to clean on a hard surface because the air blows out the side and forward
Sometimes the cord can get in the way despite its long legth
Verdict
The Bissell Cleanview Deluxe Corded Handheld Vacuum has an incredible suction power for such a small unit. We recommend it wholeheartedly despite its few flaws.
iRobot Roomba 960 Robot Vacuum with Wi-Fi Connected Mapping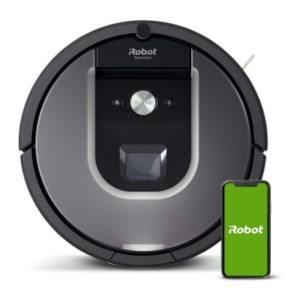 Yet another great model from iRobot, the Roomba 960 is a technical wonder that does all the dirty work for you. It gives you the ability to control the unit remotely through an app on your smartphone.
The iRobot Roomba 960's patented vSLAM technology gathers up to 230,400 data points per second, making it highly efficient in any type of room. It's also made in such a way that even if the batteries run out, it picks up where it left off once you charge it back up.
Pros
Cleans rugs and short hair-carpet really well
The cheapest smart navigated robot vacuum yet
Automatically recharges as needed and then continues on cleaning until the job is done
You can customize and control how it cleans and schedule the cleaning to your liking with the iRobot Home app
Cons
Limited storage for dust, so you won't be able to clean all that much until you need to empty it
Hair gets tangled in the area of the wheels and the debris rollers
Verdict
The iRobot Roomba 960 Robot Vacuum Cleaner for Asthma and Allergies is perfect for people who are too busy do vacuum around the house themselves.
It's the perfect device if you work from home and need to multitask in such a way to have enough free time to enjoy other things as well.
Kenmore DU2012 AllergenSeal Bagless Upright Vacuum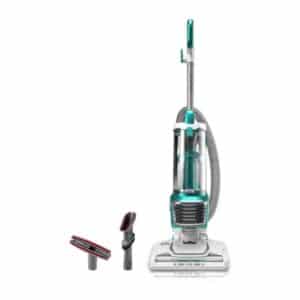 The Kenmore DU2012 comes in two color variants: blue or green. As far as aesthetics go, we think it's a fairly modern-looking HEPA vacuum cleaner that does a good job at trapping allergens and other pollutants with ease. It comes with two attachments, namely an upholstery tool for convenient cleaning and a 3-in-1 tool that's meant for crevices and other hard to reach spaces.
The Kenmore DU2012 also has powerful suction control that provides optimal airflow and cleaning efficiency for any surface. It practically allows you to change the vacuum cleaner suction for different fabrics and varying carpet weight. And finally, it has a two-way motor system that excels in suction power when compared to numerous other similarly-priced vacuum cleaners.
Pros
Two-motor system creates one of the best suction rates we've seen so far
Comes with two attachments, one that is practically a 3-in-1, so you save a lot of space
Enhanced HEPA filter system traps 99.7% of dust, dander, and other small pollutants
Wand detaches for an extended 10′ reach and floor-to-ceiling cleaning without too much hassle
Cons
Tends too get a little loud, almost becoming obnoxious and irritating
Some people complained that the steering isn't perfect
Verdict
The Kenmore DU2012 AllergenSeal Bagless Upright Vacuum is a fantastic piece of equipment that almost any person needs in their house.
Miele Electro+ Canister Vacuum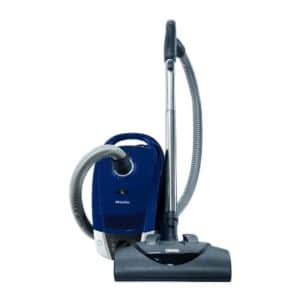 An excellent sealing system also comes with the Miele Electro+ Canister Vacuum, which gives users a unique 6-stage variable speed Miele Made Vortex silence motor.
The suction power can easily be adjusted to the surface being cleaned with the 6-setting Rotary Dial located on the vacuum. The usage of the Rotary Dial enables optimal cleaning results. Finally, the Miele AirClean filter system, consisting of a genuine Miele dustbag, motor protection filter and HEPA AirClean exhaust filter, ensures maximum filtration.
Pros
Has an electrobrush for intensive deep carpet cleaning
Comes with three useful accessories for hard floor, telescopic tube, and a wand
The motor-driven floorhead can tackle any carpet with ease
Miele offers a long service life for all their vacuums
Cons
Some people said the handle isn't too comfortable
A few users regard steering as difficult
Verdict
We recommend the Miele Electro+ Canister Vacuum to anyone who wants to benefit from a long-lasting product made by a serious brand.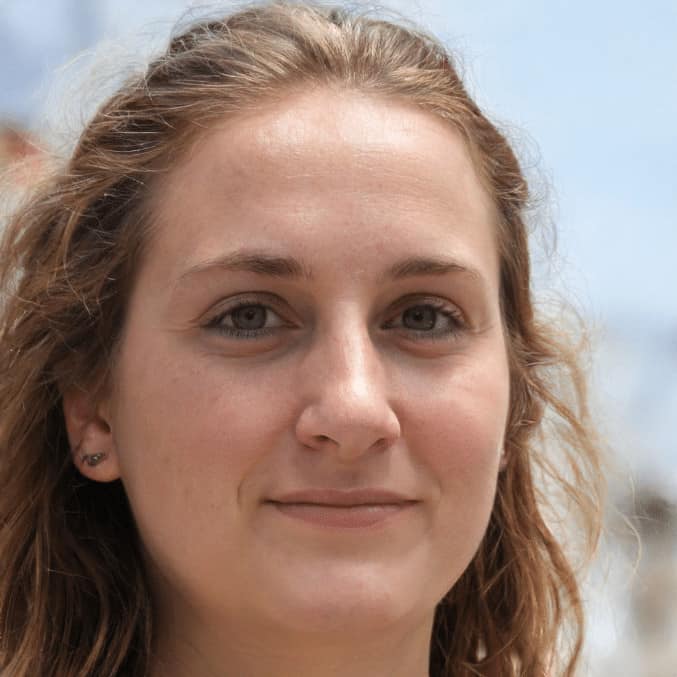 With a degree in engineering, Kathryn Hansen loves to write about how things work. Having her own dilemmas on how to pick the best vacuum cleaner for her large family (with a handful of furry four-legged members as well), Kathryn decided to help others in the same situation. After all, vacuum cleaners are critical to a healthy lifestyle and people have a hard time choosing the best one for their needs.