Hoover BH52210 Cruise Cordless 22V Lithium Ion Lightweight Stick & Handheld Vacuum Cleaner is medium range convertible 2-in-1 cordless, bagless vacuum cleaner. It can be used as lightweight stick/upright vacuum cleaner or as powerful handheld vacuum cleaner. It comes with several cleaning tools, enabling it to be used as the main vacuum cleaner in smaller homes and apartments.
Hoover Cruise Cordless Ultra Light Vacuum Cleaner Features
Hoover BH52210 is powered by 22V lithium-ion battery, which allows the user to quickly and easily clean in emergencies and on regular basis without the need to plugin and drag around a power cord.
Unit is rather lightweight and easy to use. Unit weighs 4.7 pounds (~2.1 kg) and is very easy to use as upright vacuum cleaner and as handheld vacuum cleaner. Hoover BH52210 can be carried around the home and used with a single hand. However, elderly people and children (under supervision of adults) will probably use both hands. Even with motorized cleaning tools, unit easily glides over various surfaces.
Due to the absence of cord, lightweight design and long and slim wand, Hoover BH52210 can reach and clean almost any surface from the floor to the ceiling, including shelves, ceiling fans, stairs, edges, corners, upholstery, under the furniture etc.
Main cleaning tool is Multi-floor brushroll with brushroll on/off switch, designed for cleaning both low-pile carpets and hard floors.This multi-floor cleaning tool has swivel steering and is maneuvers easily around the furniture, along the walls and edges and due to the low height, can reach and clean far under the furniture and other object.
Multi-floor brushroll is low maintenance cleaning tool, however, from time to time it must be cleaned, mostly from long hair.
Since the unit requires minimum assembly when it arrives, it is highly recommended to read the manual thoroughly before doing anything with the unit.
Hoover BH52210 converts from stick/upright vacuum cleaner to handheld by simply removing extension wand and adding required cleaning tool.
Although this is cordless unit and operating time is limited with the battery capacity, Hoover BH52210 comes with 'Optional Trigger Lock' – power trigger/switch can be locked for cleaning large areas.
Note that operating time varies depending on the battery charge, but fully charged battery can provide around 30 minutes of constant operation. With 9 inch (~22.9 cm) cleaning nozzle, Hoover BH52210 can cover rather large area – again, it can be used as the main vacuum cleaner in smaller homes, apartments, dorm rooms etc. It takes ~5.5 hours to be fully charge the discharged battery. Note that due to regulations, battery is not fully charged when the unit is purchased – this also prolongs the battery shelf life.
Dirt cup capacity is 0.4 liters and it could be larger, especially having in mind 22V lithium ion battery. Dirt cup is emptied from the bottom, with the push of the button – be sure to do it right above the trash can. It is highly recommended to empty the dirt cup after each cleaning and to avoid cleaning wet and hot dirt. Dirt cup is transparent, enabling the user to see amount and type of cleaned debris and dust.
Air filtration is at acceptable level – Hoover BH52210 is not HEPA vacuum cleaner. Filtration is based on cyclonic action and mechanical filter – filter is washable, just be sure to dry it properly before returning into the unit.

Hoover BH52210 is very similar to Hoover BH52200 and Hoover BH52212 vacuums – main difference is in the available attachments:
– Hoover BH52200 comes with additional crevice tool,
– Hoover BH52210 comes with additional crevice tool, dusting brush and upholstery tool,
– Hoover BH52212 comes with additional crevice tool, upholstery tool, articulating dusting brush and an extra filter.
All units include wall mount, used for storing the vacuum cleaner and cleaning attachments. Unit is not self-standing vacuum – either store it on the wall mount or place it on the floor, horizontally, to prevent the unit from falling down.
Hoover BH52210 comes with 2-year warranty – it is recommended to read the warranty conditions before the first use, too.
For more reviews and recommendations, check Hoover BH52210 Cruise Cordless 22V Lithium Ion Vacuum Cleaner Amazon link (link opens in the new window).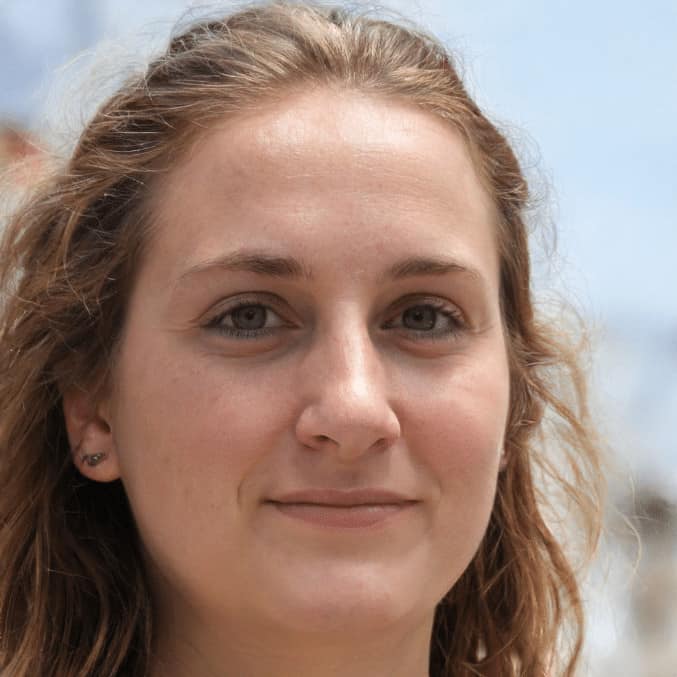 With a degree in engineering, Kathryn Hansen loves to write about how things work. Having her own dilemmas on how to pick the best vacuum cleaner for her large family (with a handful of furry four-legged members as well), Kathryn decided to help others in the same situation. After all, vacuum cleaners are critical to a healthy lifestyle and people have a hard time choosing the best one for their needs.