Shark Rocket Deluxe Pro Review in a Nutshell: Heavy Duty Power in a Lean, Feature-Packed Vac
Looking for a Shark Rocket Deluxe Pro review? This powerful and lightweight vacuum cleaning machine is hugely popular and for a good reason. It offers a tremendous amount of power in an easy-to-maneuver form that is suitable for all people.
Some of the features of this powerful little vacuum cleaner include:
   Ability to clean carpet and hardwood floors at the same time.
   A "dust-away" hard floor attachment to pick up dust on hard floors without carpet.
   LED lights that help you see what you are vacuuming.
   Flexible design so you can use it as a handheld vacuum to clean walls and ceilings as well as floors.
We also think this vacuum's quite stylish.
Our Shark Rocket Deluxe Pro Review: Things to Love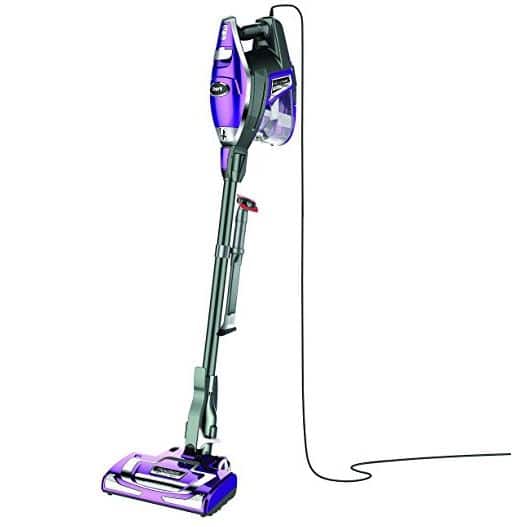 Recognized as an "Amazon's Choice" on the massive online retailer's website, the Shark Rocket Deluxe Pro Ultra-Light Upright has an average of four and a half stars. Many reviewers say this machine is better than the upscale Dyson brand vacuum cleaners.
Below are some of the positives reported by Shark Rocket Deluxe Pro owners.
1. Large Dirt Cup
With a large dirt cup, users have reported that the Shark Rocket Deluxe Pro can clean an entire three-bedroom house without having to empty the container. The big-capacity dirt cup clearly shows you how full it is because it's made of clear plastic. Therefore, you always know when to empty it, and no dirt or debris clogs the cup. Although, this large bin size is a great advantage for people on the go because you don't have to constantly stop your cleaning session to empty it.
The Shark Rocket Deluxe Pro dirt cup can be removed and cleaned easily without much hassle.
However, some reported that the dust canister doesn't open all the way when you empty it. So, be sure to have the dirt cup positioned entirely over the garbage can when you need to dump the contents.
2. Maneuverable
Because of its lightweight and small size, this vacuum cleaner by Shark can be easily moved around tight spots without a lot of wrestling. Weighing less than nine pounds, this vacuum cleaner is easy to hold for elderly or disabled people, and it can easily be positioned under tables and beds to clean hard-to-reach places.
Since it can also work as a handheld vacuum, the Shark Rocket Deluxe Pro cleans more than just floors—it also cleans walls, corners, and ceilings.
Its standard cord length is 30 inches, which is an ideal length to reach in most parts of your rooms, which prevents you from needing to unplug the vacuum cleaner as you move around your home. One factor to consider is that the power cord doesn't have an auto rewind feature. Therefore, you could trip over the wire if you're not careful. For many customers, this isn't a huge disadvantage to the product's design since you can wind the cord in yourself.
The Shark Rocket Deluxe Pro features a maneuverable weight of under nine pounds and dimensions of 47.5" high x 10.25" wide x 13" deep. Furthermore, the vacuum cleaner has an ergonomic handle that makes it easy and comfortable. Therefore, no matter the speed you use or where you vacuum, it's a smooth experience.
3. Better Than Dyson
Dyson has been the premier vacuum cleaner brand for many years after its founder invented the bagless vacuum cleaner. However, recently, people have reported issues with their products being less than reliable. Dyson's customer service has also been under heavy fire.
Owners of the Shark Rocket Deluxe Pro Upright say that their Shark not only works better and is more reliable than Dyson, but the customer service is better.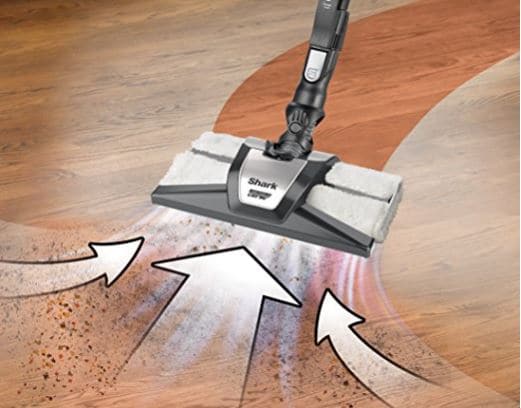 4. Powerful Suction
Even though the Shark Rocket Deluxe Pro is a lightweight vacuum cleaner, it still manages to pick up lots of dust and dirt. As one reviewer wrote:
"This is the best vacuum ever!! I am so pleased with it. I used to hate vacuuming with my $40 vacuum, and now I know why. It wasn't picking anything up! This is so easy to maneuver and extremely practical. Very happy!"
We're impressed by its suction, and even as the battery begins to die, the vacuum won't lose its power. Not all vacuum cleaners have this feature, so we're excited that the Shark Rocket Deluxe Pro offers such incredible value for the money. It's also an ideal product for collecting dust and picking up pet hair— making it a great go-to appliance for households with pets and children.
The Shark Rocket Deluxe Pro produces a power of 500 air watts, which is an incredible amount of energy for a vacuum cleaner of this size and price.
You can use this vacuum cleaner on both carpets and bare flooring with the same amount of suction and excellent results no matter the type of flooring. Compared to previous models, the motor has been improved to enable you to switch between different flooring for efficient cleaning.
5. Good Value for the Money
While the Shark Rocket Deluxe Pro Ultra-Light Upright vacuum is not the cheapest, the price generally ranges from $174 and $205. However, this still makes it a lot cheaper than some of the more expensive vacuum cleaners on the market (we're looking at you, Dyson).
Considering that most reviews say that the Shark Rocket Deluxe Pro Upright seems to be fairly reliable and their customer service is responsive if there is an issue, the price tag seems to be well worth it.
6. Cleaning Efficiency
The Shark Rocket Deluxe Pro includes an array of tools and attachments to help make your cleaning sessions more efficient. The dusting tool and hard floor genie are the perfect examples of essential cleaning tools that take the work off of the user and allow the vacuum cleaner to put in the work instead.
The dusting tool is great to collect debris and dust from a range of surfaces, including both carpets and hard floors. Make sure you use the vacuum on the first setting for bare floors to avoid any damage from the powerful suction. Alternatively, the hard floor genie wipes floors to remove any marks and dust while not scratching the surfaces. Once the microfiber cloth becomes dirty, you can pause and wash it before the next use.
To target carpets, use the motorized floor brush as this can dig deep into carpets to clean out dust and provide a thorough clean. Should you wish to clean rugs, we suggest using the maximum power setting to get the most out of the suction. Many customers only had positive things to say about how this vacuum cleaner performs on carpets and rugs.
To collect pet hair off of sofas and bedding, we suggest using the upholstery tool because it gets deep into the fibers for efficient performance. If you're looking to target pet hair on hard floors, the dusting brush is a go-to for this task.
7. Filtering System
The Shark Rocket Deluxe Pro combines two foam filters with Hyper-Efficiency Particulate Air filters (HEPA filters) that can block out allergens from the environment in your home. With cyclonic technology, it also captures dust particles in the air that could contribute to allergies.
However, one downside to this filtering system is that there are no indicator lights to warn you when it's ready to empty. Therefore, we recommend washing the filter around once a month to prevent any clogging.

Very lightweight and easy to maneuver
Powerful suction
A large dirt cup
Reasonably priced

Some users reported having trouble with hair winding around the roller
The dirt cup
Because so many gave this product high marks, we give it 4.5 out of 5 stars for our Shark Rocket Deluxe Pro review. The Ultra-Light Upright is highly rated with over 85 percent 4-star and 5-star reviews on Amazon. As a matter of fact, it's also popular with buyers doing searches for "the best vacuum cleaner." And most of all, you can have it in just three days with free shipping via Amazon Prime.
| Quality | Price | Our Rating |
| --- | --- | --- |
| Buyer reviews rave about the high quality of this product. | $$ | |
For the price and other information, you can learn more on Amazon.
Not Every Shark Rocket Deluxe Pro Review Was Positive
Despite the overwhelmingly positive reviews for the Shark Rocket Deluxe Pro, not everyone is in love with the machine. Some people had problems with hair winding around the roller in the floor attachment, causing the plastic to melt. Not only did they say they were told they needed a replacement, but the replacement costs $130!
No products found.
However, you should be careful when reading reviews on Amazon. Sometimes they change a product description on an old page, and you end up reading reviews for an older version of the machine. In this case, some of the bad reviews for the "Shark Rocket" are actually for the "Shark Ninja." It is not clear whether the plastic melting rollers are currently a problem on the Rocket or the older Ninja.
Shark Rocket Deluxe Pro vs Shark Navigator
Similarities
There are many similarities between both of these vacuum cleaners. First, the design of both machines is virtually identical with a removable canister incorporated. This detachable canister is great for cleaning the stairs or hard-to-reach areas where you generally wouldn't want to carry the vacuum cleaner. It's also an ideal feature for cleaning blinds, vents and ceiling fans, as well as around furniture and deep into corners.
Another key similarity is the HEPA filtering system, which is ideal for removing small dust particles in the air and deep within carpet and hardwood floors. Plus, this filtering system works hard to collect mold, pollen, allergens, and pet dander from the air. Neither the Shark Rocket Deluxe Pro nor the Shark Navigator requires bags for your dirt. Therefore, you don't need to spend extra money on accessories for general maintenance.
Furthermore, another comparison between both models is their size and weight. The Rocket Deluxe Pro and Navigator are both two of the smaller models from the entire Shark vacuum collection—which makes them great choices for short people.
Differences
Now that we've discussed the parallels, let's take a look at some ways both models are unique. First, the Shark Rocket Deluxe Pro is more lightweight since it cleans 0.5 inches less than the Navigator. That means cleaning larger surfaces with the Deluxe Pro will take a longer time, but it also means that the appliance is lighter and easier to navigate from room to room.
Another key difference is the size of the dust container. The Rocket has nearly half the size of the capacity compared to the Navigator, which might become a problem if you have a large house or pets.
Performance
The Rocket comes in at 700 watts, while the Navigator boasts a generous 1200 watts. With this information, you can expect the Rocket to offer less suction and pick up less hair, pollen, dirt, and dust. However, this doesn't mean you should choose the Navigator over the Rocket Deluxe Pro because it has more suction power.
Alternatively, the Rocket provides an adequate amount of energy for wooden floors and won't cause any damage from too much suction. The Rocket also has a shorter cord and gives a sufficient length without having to constantly unplug the vacuum as you navigate.
Overall, Buyers Love the Shark Rocket Deluxe Pro Ultra-Light Upright
You will never find a vacuum cleaner that is 100 percent reliable, and chances are, even the places with the best customer service an unreliable service rep.
That said, it looks like the Shark Rocket Deluxe Pro Upright has a lot of positive reviews for a reason. It is a moderately priced, lightweight, powerful vacuum that does a fantastic job. If you have carpet and hard floor in your home, this is a great vacuum that collects large and small debris without pulling carpet fibers or scratching your hardwood floor. Unless you're ready to switch to a robot vacuum, it certainly doesn't get any easier than this.
What are your thoughts on the Shark Rocket Deluxe Pro? We'd love to hear your opinions if you've owned one of these. Share your thoughts in the comments to keep this conversation going.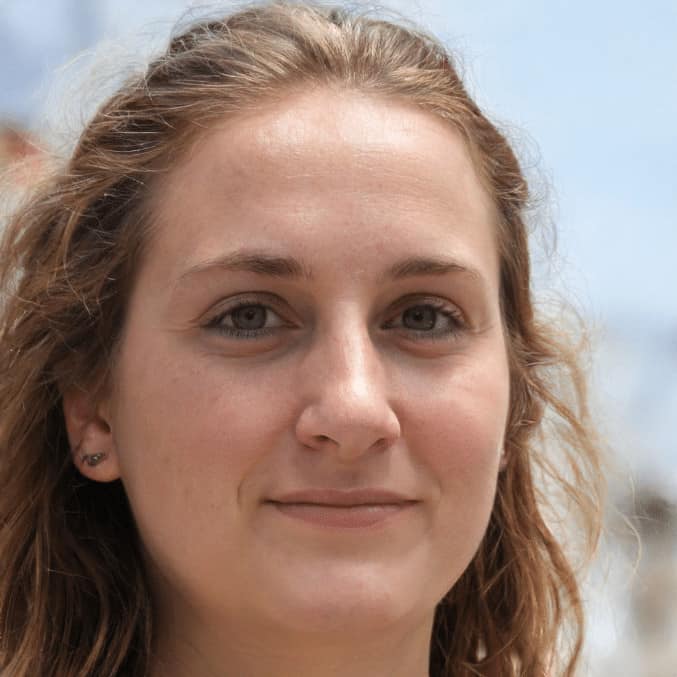 With a degree in engineering, Kathryn Hansen loves to write about how things work. Having her own dilemmas on how to pick the best vacuum cleaner for her large family (with a handful of furry four-legged members as well), Kathryn decided to help others in the same situation. After all, vacuum cleaners are critical to a healthy lifestyle and people have a hard time choosing the best one for their needs.