Shark IONFlex DuoClean and 2x DuoClean Cordless Ultra-Light Vacuums – IF200, IF201, IF202, IF205, IF251 and IF252 Models are strong and durable convertible cordless vacuums. They come with several new cleaning technologies and combined with DuoClean main cleaning head and various cleaning attachments, they can be used in emergencies, as second vacuum cleaner in larger homes and apartments or even as the main vacuum cleaner in small and medium homes and apartments. Also, they are excellent car and boat vacuums.
The Shark IONFlex DuoClean and 2x DuoClean vacuums combine the benefits of Shark's DuoClean technology with the convenience of cordless vacuums.
Until the Shark IONFlex vacuums, DuoClean technology was present only in corded models like HV380, HV381, HV382, HV390, HV391 and HV392 models. DuoClean technology combines bristle brush and soft roller in one cleaning head. This combination clean fine dust and small and large particles on both carpets and floors at the same time, improving the overall cleaning and shortening required cleaning time.
Shark IONFlex 2x DuoClean IF251 and IF252 models come with 2 removable lithium ion batteries, while Shark IONFlex DuoClean models IF200, IF201, IF202 and IF205 come with a single removable lithium ion battery.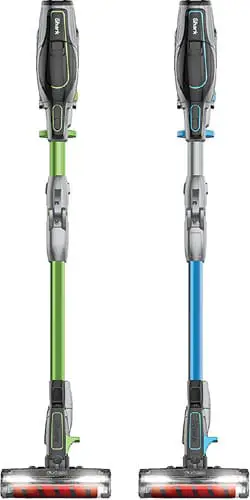 Lithium ion batteries provide plenty of fade-free power from small and lightweight batteries, just be sure to charge them using chargers that came with the unit.
It takes around 3.5 – 4h to fully charge fully drained battery. Battery can be charged by connecting the charger to the vacuum cleaner directly, by placing the vacuum cleaner in the charging station (charging cradle) and by removing the battery from the vacuum and by charging it directly on the charger.
Model
IF200
IF201
IF202
IF205
IF251
IF252
Weight
8.7 pounds (~3.94 kg) without cleaning accessories
Dimensions (LxWxH)
      13.4 x 10.2 x 45.9 inches (~34 x 26 x 116.6 cm)
Dirt Capacity
0.3 dry quarts (0.33 liters)
Filtration
Pre-motor foam and felt filters and post-motor exhaust filter
Headlights
Yes
Battery
Single
Single
Single
Single
Double
Double
Charger
Single
Single
Single
Single
Single
Single
Cradle
–
–
–
–
Single
Single
Duster Crevice Tool
Yes
Yes
Yes
–
Yes
Yes
Dusting Brush
–
Yes
–
Yes
–
–
Pet Multi-Tool
Yes
–
–
–
Yes
Yes
Wide Upholstery Tool
–
Yes
–
Yes
–
–
Anti-Allergen Dust Brush
–
Yes
Yes
Yes
Yes
Yes
Precision Duster
–
–
Yes
–
–
–
8″ Crevice Tool
–
–
–
Yes
–
–
MultiFLEX Under-Appliance Wand
–
–
–
Yes
–
Yes
Amazon Link
Shark IONFlex DuoClean Cordless Ultra-Light Vacuum
Shark IONFlex 2x DuoClean Cordless Vacuum
Operating time depends on the type of cleaned surface, used cleaning attachment, power selection. DuoClean cleaning head requires more power on carpeted floors than on bare floors. Also, Max Power ('High') mode for heavy duty cleaning drains the battery much faster than Extended Runtime ('Low') mode.
In general, when cleaning bare floors, one can expect 40 or so minutes of operation on Low setting and 25 minutes on High setting. On carpeted floors, Low setting allows some 30 minutes of operation, while High setting allows for some 15 minutes of operation with DuoClean nozzle.
Note that these times vary depending on the cleaning habits and actual floor types (low-, medium-, high-pile carpets, tiles, area rugs etc.).
Shark's MultiFLEX Technology enables the vacuum to folds over for flexible reach under beds, sofas and furniture. Also, MultiFLEX Technology provides compact, free-standing storage.
Main difference between these vacuums are number of available batteries and type of cleaning attachments. Following table lists these models:
Additional or missing cleaning attachments and parts can be ordered from various on-line shops.
For people with larger homes and areas to clean, models IF251 and IF252 are recommended because of the second battery. Owners of IF20* models, if required, can order second battery later.
Few more things to consider regarding these vacuums:
Weight: these vacuums are considered as lightweight vacuum cleaners, however, with 8.7 pounds, there are lighter units on the market. However, most of the unit's mass is already on the floor (DuoClean nozzle) and the rest of the unit's mass is very close to the ergonomic handle. All this enables the unit to be easily moved around. When being used as cordless handheld unit, unit weighs around 3.5 – 4 pounds, depending on the used cleaning attachment. And that is far less than initial 8.7 pounds.
In some situations (medium- to high-pile carpets, High power setting), unit will practically pull itself over the floor – great for cleaning large areas quickly, but could cause issues when requiring several passes over the same spot.
These vacuums come with predetermined cleaning attachments. Note that missing attachments can be ordered separately and that there are many other attachments not listed in the table and not available by default.
Suction: suction is very good and in combination with DuoClean nozzle, it cleans deeply embedded dirt from carpets with no issues. Note that DuoClean nozzle is not tangle-free design and that after some time it should be checked and if required, cleaned from the entangled pet and human hair.
Dirt Cup: dirt cup is transparent, enabling the user to see amount and type of vacuumed dirt. Dirt cup is emptied quickly and easily, which is very good since its capacity is only 0.3 dry quarts (to the 'Max Fill Line').
Air Filtration: air filtration is good, but these are not true HEPA vacuum cleaners.
Long Story Short – Shark IONFlex DuoClean and 2x DuoClean Cordless Ultra-Light Vacuums are very good cordless vacuum cleaners. They feature strong suction, number of cleaning attachment, DuoClean nozzle, MultiFLEX cleaning wand etc. They can be used in emergencies and as the main vacuum cleaners in (smaller) homes and apartments. All these features come with nice price tag – these vacuums are not the cheap cordless units, but also, they are not the most expensive ones.
Warranty – 5 year limited warranty on the vacuums and 2 year limited warranty on the batteries.
For more reviews and recommendations, check Shark IONFlex DuoClean Cordless Ultra-Light Vacuum (IF201) and Shark IONFlex 2x DuoClean Cordless Vacuum (IF251) Amazon links (links open in the new windows).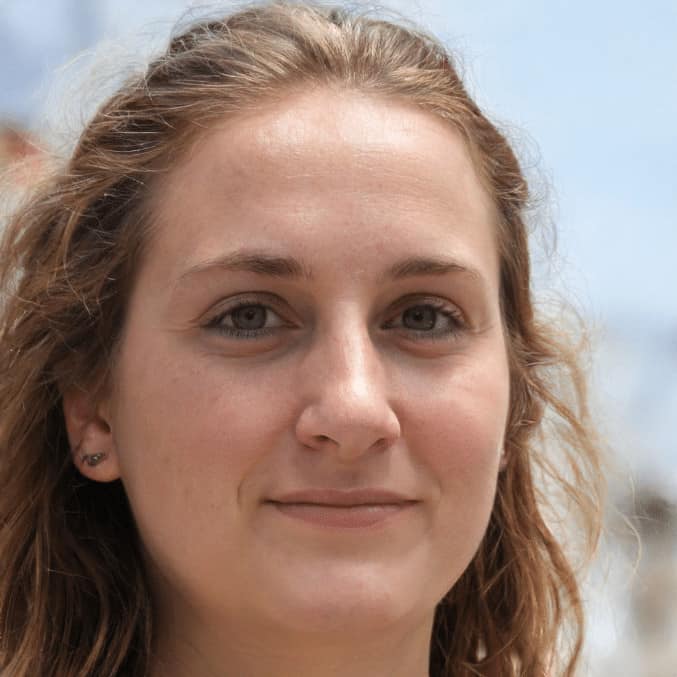 With a degree in engineering, Kathryn Hansen loves to write about how things work. Having her own dilemmas on how to pick the best vacuum cleaner for her large family (with a handful of furry four-legged members as well), Kathryn decided to help others in the same situation. After all, vacuum cleaners are critical to a healthy lifestyle and people have a hard time choosing the best one for their needs.