Eufy HomeVac Lightweight Cordless Upright-Style Vacuum Cleaner is cordless stick vacuum cleaner with excellent lithium ion battery, good suction and air filtration and rotating brush bar for carpeted surfaces. And it comes at very affordable price.
Eufy HomeVac Features and Specifications
Eufy HomeVac is powered with 28.8 V 2200 mAh lithium ion battery. Maximum motor power is 140 W, and operating time on the full power is up to 22 minutes. When the suction is decreased (eco mode), operating time is up to 50 minutes.
Since 22 minutes is enough to cover respectable area, Eufy HomeVac can be used as the main vacuum cleaner in smaller homes and apartments, or as a second vacuum in large homes.
Unit comes with one main cleaning head with headlights. Headlights help in cleaning in low-light conditions, like under the furniture, in corners and similar. Rotating brush bar helps with cleaning carpets by loosening deeply embedded dirt and pet and human hair.
This is not 'tangle-free' brush bar, so periodically one needs to disassemble the cleaning head and clean the brush bar. When following instructions in the manual, this can be done very quickly – thus, read the manual before the first use to get acquainted with the unit.
Brush bar is gentle, and can be used on hard floors, too. Wooden floors can be cleaned too, just be sure to verify the action of the brush bar on a small area, especially if you have sensitive wooden floors.
Dirt cup is transparent and enables the user to see type and amount of the vacuumed dirt. Dirt cup capacity is 0.9 liters and is enough for most cleaning tasks found at home – it could be larger, of course, but that would also increase the size and the weight of the unit.
Dirt cup is emptied quickly and easily, just be sure to empty it just above the trash can, not from few feet above.
Eufy HomeVac uses multistage air filtration – cyclonic dirt-air separation in combination with mechanical HEPA-style air filter. Cyclonic action keeps the dirt away from the filter, helping the unit to operate clog-free until the dirt cup is almost full. Mechanical HEPA-style filter prevents small dirt particles to exit the vacuum cleaner.
Note: it is HEPA-style air filter, not HEPA grade air filter. Also, whole unit is designed for dry dirt only.
Nonetheless, air filtration is very good.
Eufy HomeVac dimensions: 10.3 × 9.3 × 43.0 inches (26.1 × 49.1 × 109.2 cm); unit weighs ~5.3 pounds (~2.4 kg).
Thanks to the lightweight and slender design and swivel cleaning head, unit maneuvers easily around the obstacles and under the furniture.
When stored, vacuum stands upright and can slip into narrow areas.
Eufy HomeVac Cordless Upright-Style Vacuum Cleaner comes with 15 months limited warranty.
Eufy HomeVac Duo 2-in-1 Cordless Vacuum Cleaner vs. Eufy HomeVac Cordless Upright-Style Vacuum Cleaner
These two cordless vacuums are very similar, but there are few very important differences.
Eufy HomeVac Duo combines stick/upright vacuum with small, but powerful handhel unit, while Eufy HomeVac is unit optimized as 'stick/upright only' vacuum cleaner.
Note: Amazon affiliate links in the table open in the new windows, feel free to check.
Obviously, Eufy HomeVac Duo is more versatile unit, but it is also somewhat heavier unit, with weaker battery and weaker motor. Thanks to the collapsible handle, it can be stored in really tight and small spaces.
Both units are much weaker than, for example, Dyson V6 (350 W) or Dyson V8 (425 W), but they are also much cheaper units, too.
If you don't need handheld unit, but you do need good stick/upright cordless vacuum vacuum, consider Eufy HomeVac Upright-Style Vacuum Cleaner.
For more reviews and recommendations, check Eufy HomeVac Lightweight Cordless Upright-Style Vacuum Cleaner
Amazon link (link opens in the new window).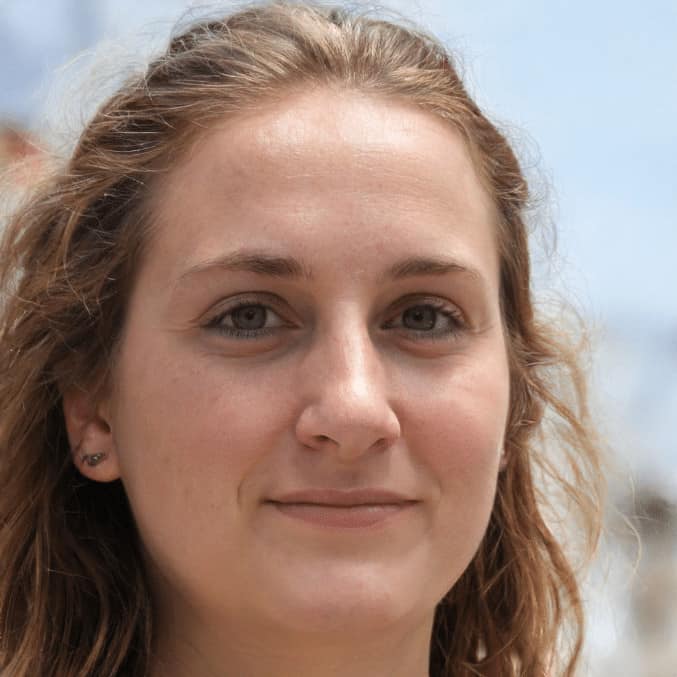 With a degree in engineering, Kathryn Hansen loves to write about how things work. Having her own dilemmas on how to pick the best vacuum cleaner for her large family (with a handful of furry four-legged members as well), Kathryn decided to help others in the same situation. After all, vacuum cleaners are critical to a healthy lifestyle and people have a hard time choosing the best one for their needs.