Eufy HomeVac Duo (formerly known as the Anker HomeVac Duo) 2-in-1 Cordless Vacuum Cleaner is affordable and versatile cordless, bagless stick and handheld vacuum cleaner. At the moment, it comes in two colors, white and black, but it still can be found in red color, branded as 'Anker'. This is very easy and simple to maintain unit, which comes with excellent lithium ion battery providing superb power fade-free operating time.
Eufy (Anker) HomeVac is a 2-in-1 cordless vacuum combining detachable cordless handheld unit with a cordless stick vacuum cleaner.
It is very lightweight unit – it weighs only 6.2 pounds (2.8 kg) and thanks to the full swivel cleaning head, it is highly maneuverable around furniture, edges, corners, stairs and similar. Eufy (Anker) HomeVac can be used on various surfaces, and thanks to the motorized brush roll, the best cleaning is achieved on the low and medium pile carpets.
Eufy (Anker) HomeVac comes with the set of headlights, which come very helpful for cleaning dirt and debris in low light conditions, without cleaning unwanted items.
Controls are positioned on the collapsible handle – on/off switch and power saving switch are positioned right on the handle and are easy to use. Handheld part of the unit has its own on/off switch, too.
Unit has multistage air filtration system – Eufy HomeVac combines cyclonic air separation and washable mechanical filter. Cyclonic system spins dust and debris away from the filter and motor, keeping them unclogged for constant suction until the dirt bin is almost full. Note: mechanical filter is advertised as 'HEPA-style' and it does trap microscopic allergens like dust mites, mold spores, pollen, pet dander, etc. but the unit itself is not true HEPA vacuum cleaner. Nonetheless, air filtration is very good.
Dirt bin is transparent and one can easily see the amount and type of the dirt in it. Personally, dirt bit could be slightly larger, however, this would lead to a larger and heavier handheld unit.
Unit is powered by 2000 mAh lithium ion battery which fully charged can deliver 24 minutes of operation at full power and 60 minutes in so-called Eco Mode, which can clean up to 150m² of space. Suction is relatively good and thanks to the rotating brush roll, it can clean very well.
Note: suction can't be compared with the suction of much more expensive cordless units like Dyson V6 or V8. For example, maximum motor power of Dyson V8 is 425 W (115 Air Watts) available for 7 minutes, while Dyson V6 can provide 350 W (100 Air Watts) for 6 minutes. These models also have 'eco-modes' of operation, with reduced motor power and prolonged operating time. Maximum power of Eufy (Anker) HomeVac suction motor is 115 W, with 5 W motorized brush motor.
Eufy (Anker) HomeVac is ideal for light-duty clean-ups at home on a regular basis or in emergencies. Thanks to the excellent battery, it can be used as the main vacuum cleaner in small homes, apartments, dorm rooms and similar.
Unit is easy to maintain:
– after cleaning, return the unit to the charging station for a full recharge. After the battery is fully charged, it is recommended to unplug the charging station from the power socket – to prevent any issues with lithium batteries. Power adapter accept voltages between 100 and 240 volts – it can be used abroad, too.
– dust collector and filter are washable and can be easily disassembled for cleaning under running warm water. Before assembling the unit, be sure that dust collector and filter are fully dry.
– rotating brush bar is easily removed from the cleaning head and cleaned, when required. And it has to be cleaned, especially from long hairs, periodically.
When purchased, HomeVac Duo comes with a charging cradle base, AC power adapter, crevice nozzle, dusting brush, and welcome guide (manual). When it arrives, unit must be assembled, and it can be done easily within seconds. In combination with handheld unit, crevice nozzle and dusting brush help cleaning surfaces like upholstery, edges, between cushions and seats, car interiors etc.
Charging base size is 10.2 x 7.5 inches (26 x 19 cm) and should be placed on the permanent position. When the handle is extended, unit is 46 inches (117 cm) high and with lowered handle, unit requires only 28 inches (69 cm) of vertical space. HomeVac is stored in vertical position.
Eufy HomeVac Duo comes with 15-month warranty, which is very good warranty for cordless unit in this price range.
Long story short: Eufy (Anker) HomeVac Duo 2-in-1 Cordless Vacuum Cleaner is excellent, lightweight, cordless stick and handheld vacuum combo. It can't replace large corded units optimized for multisurface cleaning of large areas at home or apartments, but it can be used as a second unit at such homes for light cleaning tasks or emergencies. However, unit is strong enough to be used as main unit in smaller homes or apartments.
For more reviews and recommendations, check:
– Eufy HomeVac Duo 2-in-1 Cordless Vacuum Cleaner
, or
– Anker HomeVac Duo 2-in-1 Cordless Vacuum Cleaner
Amazon links (both links open in the new window). HomeVac branded as 'Anker' is being replaced with 'Eufy' brand, so 'Ankers' are getting harder to find. But basically they are the same units. If you have need for unit of this class, check 'Eufy HomeVac Duo' – it is good cordless unit and it will not cost you a small fortune 🙂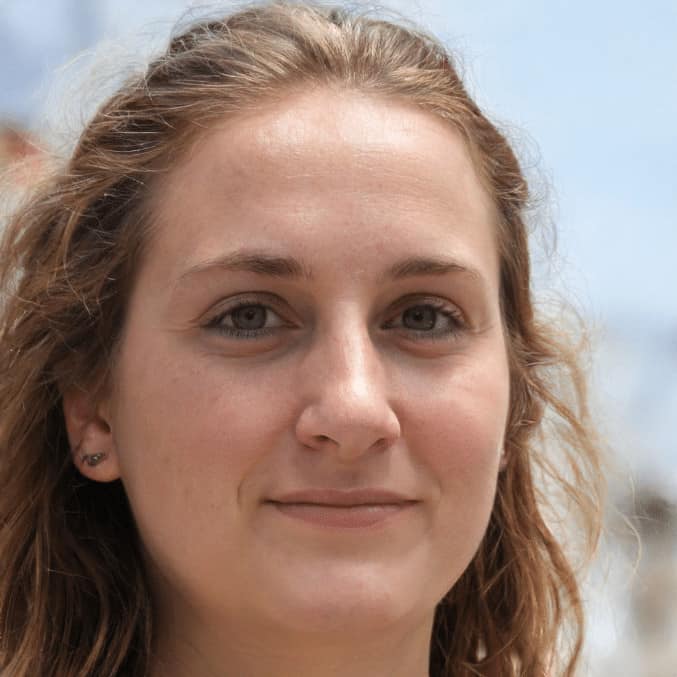 With a degree in engineering, Kathryn Hansen loves to write about how things work. Having her own dilemmas on how to pick the best vacuum cleaner for her large family (with a handful of furry four-legged members as well), Kathryn decided to help others in the same situation. After all, vacuum cleaners are critical to a healthy lifestyle and people have a hard time choosing the best one for their needs.