BLACK+DECKER BDH2020FLFH MAX Cordless 20 Volts Lithium Flex Vacuum with Stick Vacuum Floor Head and Pet Hair Brush is strong and sturdy cordless, bagless, convertible vacuum cleaner. Many lightweight cordless and corded units combine handheld and stick vacuum cleaner in 2-in-1 units, while BDH2020FLFH combines cordless handheld vacuum with cordless canister vacuum cleaner, powered with strong 20 V lithium battery.
Black+Decker (formerly Black & Decker) BDH2020FLFH is powered with the 1.5 Ah and 20 V lithium ion battery. Such battery provides strong suction of 24 Air Watts and fade free power for relatively lightweight unit of 3.2 pounds (~1.45 kg). Unit is both strong and small enough to be able to clean small messes in emergencies (very important for people with kids and pets) and larger areas on regular basis. Unit is strong enough to act as main vacuum cleaner for smaller homes and apartments, especially having in mind all the cleaning attachments that come with the vacuum.
When fully discharged, battery requires around 4 hours to be fully charged. Unit comes with charging station, where vacuum is charged and stored, waiting to be used at the moment's notice. Last time we checked, the charger requires 120-240V ~50/60Hz and 0.3A to operate properly – it can be used globally, with proper adapter for overseas power outlets.
When fully charged, vacuum cleaner can operate for about 20 minutes without power loss – fade free power, thanks to lithium ion technology.
Charging station also acts as storage for crevice tool and pet hair brush.
BDH2020FLFH comes with 4 feet (~1.22 m) flexible hose, which helps extend the reach of the unit. Using such hose, one can easily reach tight spots, high shelves and similar hard-to-reach and elevated surfaces, enabling cleaning from the floor to the ceiling, especially in combination with extension wand which converts Black+Decker BDH2020FLFH handheld vacuum into the vacuum cleaner suitable for larger cleaning jobs.
BDH2020FLFH relies on the multistage air filtration, which is very good, but not yet HEPA grade air filtration. Cyclonic separation keeps the dirt away from the filter to help maintain performance during the vacuuming, while mechanical filter does the rest of the job.
Unit has no filter sensor, so it depends on the user to determine when it is time to clean or replace the filter or when there is clog of some kind in the system.
Vacuum cleaner comes with several cleaning tools helping to clean various dirt from different surfaces.
Cleaning brush is onboard cleaning tool, excellent for small messes of various dirt and debris on hard surfaces, like tables, tiles, hardwood, tiles etc.

Brush is easily flipped by fingers, with no tools required.
Long and thin crevice tool easily reaches narrow and tight spaces and is recommended for cleaning, for example, under refrigerator and similar objects, between car seats, cushions, wall edges and similar.
Pet hair brush is handheld cleaning tool suitable for cleaning pet and human hair and similar debris from smaller surfaces, including furniture, upholstery, stairs, car seats etc.

Pet hair brush can be used for carpets, too, at least for smaller surfaces. If you have large carpeted areas and have pets, you should consider buying much larger, stronger and more expensive pet vacuum cleaner.
Dirt bin is easy to empty and clean. It is transparent and one can see amount and type of vacuumed dirt (and smaller toys, socks etc.).

Note that dirt bin has no mechanism to empty the content – it relies only on the gravity and it can be sometimes problematic with really long hairs. You will often have to tap the unit several times to get all the dirt out.

Dust bin capacity is 18.9 oz (~0.55 liters) – there are cordless vacuums with much larger dirt bins, but even if you are using this vacuum as main vacuum in small home or apartment, dirt bin of this size should be large enough. If it is not large enough, either vacuum more often or go for vacuum with larger dirt bin. Or both 🙂
The stick vacuum cleaning attachment comes with pivoting floor head, which is very easy to maneuver around furniture, corners and stairs.
Note that when using extension wand, suction drops little bit and depending on the dirt you have, vacuum might have issues with vacuuming heavier debris.
If you need stronger cordless vacuum cleaner, perhaps you should consider Dyson V6 (28 Air Watts normal operation, 100 Air Watts in burst mode) or even stronger Dyson V8 vacuums (both links open in the new windows, so feel free to check them). Dyson V8 Absolute costs much more (several times more!) than Black and Decker BDH2020FLFH, but some Dyson V6 models doesn't cost that much more – what you pay is what you get. Check those links and decide which one is the best fit for your needs and requirements.
Black and Decker also produces vacuums similar to the BDH2020FLFH model. Such vacuums mostly differ in battery technology, battery capacity and voltage, suction power, price and other little, but often important, details.
Personally Black and Decker BDH2020FLFH model or Black and Decker BDH2020FL (without stick vacuum cleaning attachment) are the best Black and Decker vacuums of this type on the market.
For more reviews and recommendations, check BLACK+DECKER BDH2020FLFH
and BLACK+DECKER BDH2020FL
Amazon links (links open in the new window).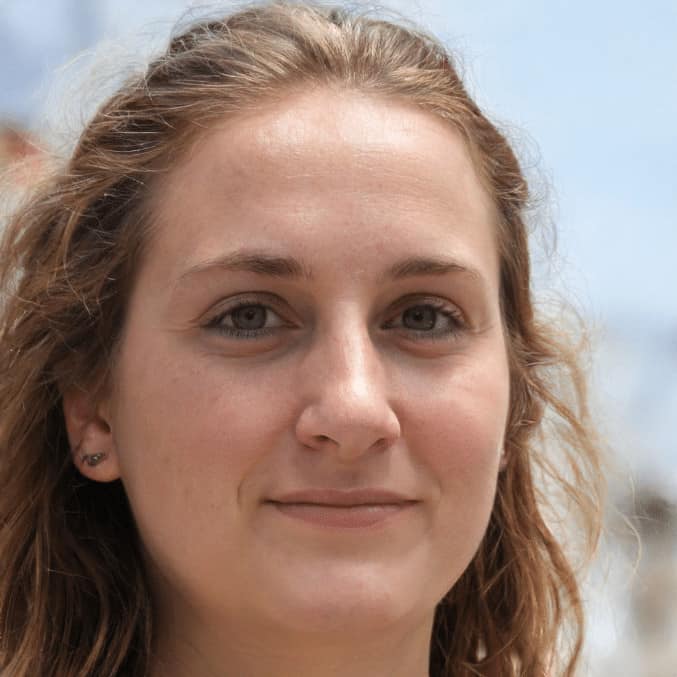 With a degree in engineering, Kathryn Hansen loves to write about how things work. Having her own dilemmas on how to pick the best vacuum cleaner for her large family (with a handful of furry four-legged members as well), Kathryn decided to help others in the same situation. After all, vacuum cleaners are critical to a healthy lifestyle and people have a hard time choosing the best one for their needs.