BISSELL CleanView Bagless Upright Vacuum with OnePass Technology, 1330 model, is a corded, bagless, and rather affordable upright vacuum cleaner with an additional hose and wand.
Bissell 1330 model is very similar to Bissell 9595 model, except it is newer with several improvements.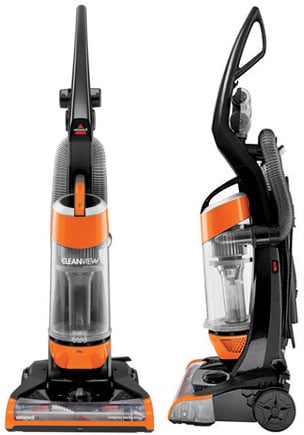 Bissell 1330 CleanView Vacuum with OnePass – Features and Specifications
Bissell 1330 upright vacuum comes with 'OnePass Technology', which provides strong and continuous suction with a new brush design (compared with older, similar Bissell's models) to clean various surfaces on the first pass.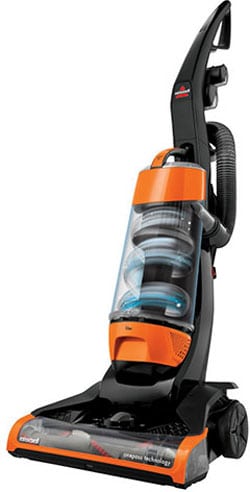 Air filtration is based on a cyclonic filtration system, which provides constant suction, regardless of how full is the dirt tank. Also, two mechanical filters are present – washable foam pre-motor filter and pleated post-motor filter. Note that the unit doesn't have a dirt sensor or airflow indicator. As usual with a similar model, the dirt tank and brushroll cover are transparent, so it is very easy to see the amount of dirt in the unit or if there is a problem with the rotating brush.
However, an airflow indicator would be nice – now, it is up to the user to notice when the filters should be cleaned or replaced or if there is a clog in the system.
Dirt tank capacity is 2 liters, which is more than enough for the unit of this class. The dirt tank is an 'Easy Empty' dirt tank, and is open from the bottom – dirt tank should be open just above the trash can, not from a few feet height 🙂
Bissell 1330 is powered by a 10 Amp motor, which provides rather good suction, especially in the upright vacuum mode. When the hose is being used, some losses are present due to the hose length, but crevice and turbo brush tools have mouth opening much smaller than the main nozzle, keeping the suction high.
The main nozzle is 13.5 inches (~34.3 cm) wide and in combination with brushroll and 5 height settings, Bissell 1330 can clean various surfaces like low-, medium-, and high pile carpets and rugs, bare floors, cars, upholstery, stairs, etc. and various dry dirt.
The height setting is changed via the dial on the main cleaning head ('foot') – for the best cleaning performances, it is recommended to adjust the height to the lowest practical setting. If the vacuum is difficult to pull-push around, be sure to adjust the height to the next higher setting.
If the height dial is difficult to turn, especially when increasing the foot height, tilt the vacuum back. This will take the weight off the foot while turning the dial.
Recommended height settings:
– lowest setting – for low pile carpets, hard floors, and other bare floors only. To pick up larger debris from such surfaces, it might be necessary to increase the height slightly. For example, some dry pet foods cannot be vacuumed off the tiles with the lowest setting.
– medium setting – for medium pile carpets or low pile carpets with larger debris.
– highest setting – this setting is recommended for high pile and most shag carpets, or for medium pile carpets and larger debris.
Note: when the vacuum's foot is too high above the floor, the cleaning effect is decreased.
One of the very important, but often underestimated features, is the so-called 'Dual Edge Cleaning' – Bissell 1330 comes with additional side brushes which help with edge cleaning on both sides of the main cleaning head — great for cleaning along walls and similar areas.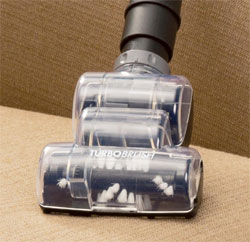 For cleaning various surfaces, Bissell 1330 comes with 6 feet (~1.8 m) hose and TurboBrush and Crevice Tools, suitable for cleaning stairs, upholstery, furniture, between cushions, edges, and other hard to reach surfaces.
Bissell 1330 doesn't have variable suction control or brush on/off switch. The vacuum's on/off switch is not positioned on the handle, but can be reached easily.
Also, Bissell 1330 can be used as a pet hair vacuum cleaner, too, just be sure to check the brushroll from time to time and when required, remove the hair.
The power cord is 25 feet (~7.6 m) long and is long enough for cleaning a single room using a single wall power socket. Also, there is no automatic cord rewind system.
The unit doesn't have a full swivel head – nonetheless, Bissell 1330 is easy to maneuver around.
Bissell 1330 is a relatively lightweight unit – it weighs 15.5 pounds (~7 kg) and thanks to the wheels, it glides over various surfaces rather easily. Hose in combination with turbo brush or crevice tool is very easy and lightweight to use.
However, Bissell 1330 as the vacuum, is not the lightest unit around and elderly people can have issues moving it up and down the stairs.
Bissell 1330 CleanView Vacuum with OnePass – Parts and Accessories
To improve the cleaning of various surfaces, various types of dirt, and prolong the operating life of the vacuum, it is recommended to familiarize yourself with a few important parts and accessories. They are not an absolute requirement, but at least, be sure to read the manual fully, before assembling the unit and before first use.
BISSELL Style 7/9/10 Replacement Belts

BISSELL Style 7/9/10 replacement belts are OEM part number 32074.
These belts fit Bissell 1330 upright vacuum – when cleaning the brushroll, be sure to check the belt for wear or cuts and replace it if necessary.
These belts are rather cheap, so there is really no need to get non-OEM parts.
These replacement belts can be ordered from Amazon (link opens in the new window): BISSELL Style 7/9/10 Replacement Belts
Bissell Filter Pack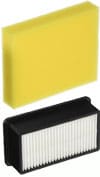 Bissell filter pack contains one pre-motor and one post-motor filter.
A pre-motor sponge filter is washable, but after some time (depending on the use) it must be replaced.
Similarly, the post-motor filter can be cleaned by gently tapping it, but after some time, both filters can decrease the vacuum's suction.
So, when required, change your filters.
Bissell filter pack for 1330 model can be ordered from Amazon: Filter Pack – 1 pre-motor & 1 post-motor filter
Febreze Filter for CleanView Upright Vacuums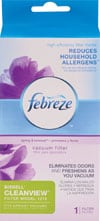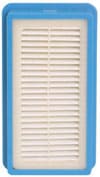 Febreze Bissell Cleanview replacement vacuum filter is a post-motor mechanical filter.
It provides excellent air filtration, helps eliminate odors, and refreshes the cleaner area.
Note: it is not a HEPA filter.
These filters do cost slightly more than regular filters, but increase the feeling of freshness – spring flowers anyone? 🙂
This filter fits Bissell 1330 vacuum and can be ordered via Amazon: Febreze Bissell Cleanview Replacement Vacuum Filter
Febreze Extra Strength Pet Odor Eliminator

Febreze Extra Strength Pet Odor Eliminator is a carpet deodorizing and cleaning powder.
It is used for dry cleaning of not only the pet odors and hair but for general cleaning of the rugs and carpets.
Powder enables thorough cleaning and leaves a pleasant fragrance.
Febreze Extra Strength Pet Odor Eliminator can be used with various bagged and bagless vacuums, Bissell 1330 included.
It can be ordered from Amazon, too: Febreze Extra Strength Pet Odor Eliminator Room & Carpet Deodorizing Powder

Woolite INSTAclean Stain Remover
Woolite INSTAclean Stain Remover helps remove various stains from the carpets and rugs and it does it rather quickly.
After the stain is treated with stain remover formula, it penetrates the stain and helps it remove in 30 seconds. It helps remove stains from tomato sauce, salad dressing, red wine, make-up, fruit juice, food grease, vegetable oil, coffee, tea, dirty motor oil, grass, tracked-in dirt, mud, blood, pet stains, etc.
Note that it is vital to use the stain formula as directed – the formula is sprayed on the stain, and the stain is cleaned using a dry cloth.
Also, if you have sensitive carpets, be sure to thoroughly check if your carpet allows cleaning with this cleaning agent.
Stain remover can be ordered from Amazon: Woolite INSTAclean Stain Remover
Note: Amazon affiliate links in this 'Parts and Accessories' list, open in the new windows.
Bissell 1330 vs 9595

BISSELL 1330 CleanView Bagless Upright Vacuum with OnePass Technology and BISSELL 9595A Vacuum with OnePass are two very similar vacuums.
Bissell 1330 is a newer model and is considered a 'refreshed' Bissell 9595 vacuum cleaner.
According to the Bissell, Bissell 1330 vacuum uses a new brushroll based on updated OnePass Technology, to help better pick up various debris on multiple floor types.
Although the 1330 model uses a 10 Amp motor and 9595 uses a 12 Amp motor, it is claimed that 1330 has better suction – unfortunately, Bissell does NOT state the actual Air Watts value of these two models.
Bissell 1330 is slightly heavier (15.5 vs 15 pounds) and has a slightly smaller dirt bin (2 liters vs 2.2 liters).
Bissell 1330 comes with Crevice Tool and TurboBrush Tool, while Bissell 9595A comes with Crevice Tool, TurboBrush Tool, and the Dusting Brush.
Both Bissell 1330 and 9595 units are very affordable units that can be used as main vacuum cleaners in smaller homes and apartments. 9595 is perhaps a slightly older model, but it comes with an extra dusting brush. Price is also very similar, often depending on which unit can be found on sale. Since the 9595 model is an older model, it can be expected that its price will be going down soon. Or perhaps not 🙂
---
Bissell 1330 comes with a 2-year limited warranty, which is acceptable for uprights in this price range – under $100! When bought, the unit must be assembled, but this can be done rather easily. Just to be sure, before anything, read the manual.
For more reviews and recommendations, check BISSELL 1330 CleanView Bagless Upright Vacuum with OnePass Technology
Amazon link (link opens in the new window).
Other Products Similar to the BISSELL 1330
Hoover WindTunnel 2 Whole House Rewind Corded Bagless Upright Vacuum Cleaner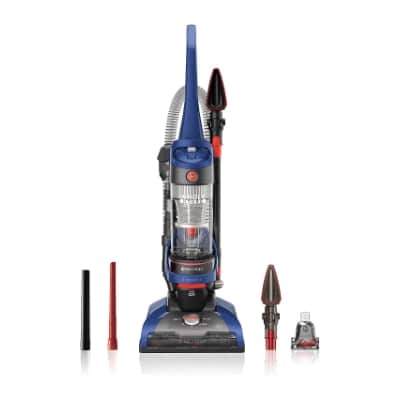 As one of the main features, the Hoover WindTunnel 2 has a multi-floor brush roll that allows you to turn it on for optimal cleaning on carpets and off to prevent scattering of debris on hard floors. Furthermore, with up to 16 feet of cleaning reach, so you can clean dirt and dust anywhere in your home from floor to ceiling with our live hose and tools.
Speaking of reach, you'll be happy to hear that this vacuum has a 25-foot power cord, which is more than enough for just about any type of household you can think of. And the advanced allergen block technology and odor-absorbing carbon assists in capturing dust, pet dander, pollen and eliminating pet odors.
Oreck Magnesium RS Swivel-Steering Upright Vacuum Cleaner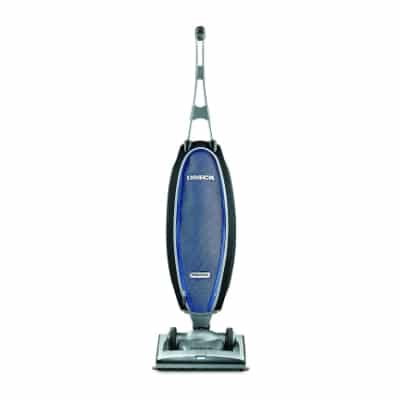 The Oreck's slim swivel design enables the user to turn on a dime and lies virtually flat so you can easily maneuver around and reach under furniture. Even better – the unit is less than 8 pounds heavy, so you won't have any trouble carrying it around to clean each and every surface of the house.
Speaking of cleaning, it has a five-layer HEPA filtration system that locks in 99. 97% of particles and seals in the dust when you throw it away. And to top all of that off, the belt protects the motor by preventing the brush roll from jamming if clothing or a rug is ever caught.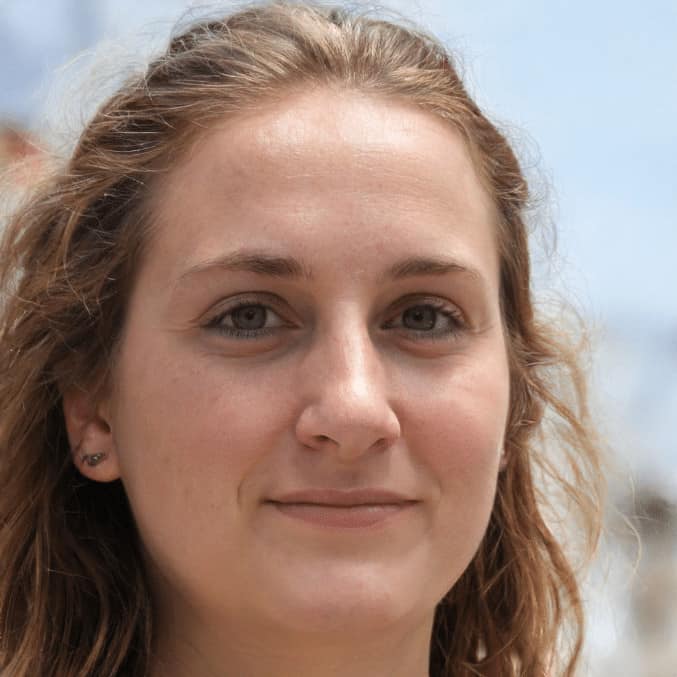 With a degree in engineering, Kathryn Hansen loves to write about how things work. Having her own dilemmas on how to pick the best vacuum cleaner for her large family (with a handful of furry four-legged members as well), Kathryn decided to help others in the same situation. After all, vacuum cleaners are critical to a healthy lifestyle and people have a hard time choosing the best one for their needs.