The SEBO 9559AM Automatic X4 PET Upright Vacuum is a very expensive, but also very capable bagged, upright vacuum cleaner. If you need vacuum cleaner for small home and only occasional cleaning, this is not the right vacuum cleaner for you. But if you have large area for cleaning and you have to clean it often and have kids, pets etc. then this vacuum cleaner might be the right vacuum for you …
The SEBO 9559AM Automatic X4 PET offers great cleaning efficiency, Hospital-grade S-class filtration and superb ease of use and durability.
Main cleaning head is 12 inches (30.5 cm) wide and it comes with 'Electronic Height Adjustment' system, which ensures correct height and optimum cleaning of any floor surface, with fast and easy transition from carpets to bare floors and back.
Note that the cleaning width is 10.5 inches (~26.7 cm). Rotating brush helps remove dirt and debris from bare floors and carpets. When the brush is dirty, or too worn and it must be cleaned or replaced, the system will notify the user via LED light.
Main cleaning head has 5.5 inches (14 cm)  low-profile, enabling the Sebo X4 PET vacuum to reach under the furniture and beds.
Unit comes lifetime belts warranty and the 5 year limited warranty for whole unit, helping the SEBO X4 PET to operate trouble-free for years to come.
Also included with the X4 PET are a Handheld Turbo Brush and a 9.2 feet (~2.8 m) accessory hose, enabling the unit to clean practically all surface from the floor to the ceiling.
Unit weighs 16.7 pounds (~7.6 kg) and it is not the lightest upright on the market. But, the Sebo X4 is well balanced vacuum cleaner, making it still agile and maneuverable. It is very solid and robust machine, made in Germany. Physical dimensions: 13 x 12 x 46 inches (~33 x 30.5 x 117 cm)
Sebo X4 PET is expensive, but great choice for pet owners and people having issues with asthma, allergies and similar health related problems, needing the unit that will thoroughly clean their home.
SEBO 9559AM Automatic X4 PET Features and Specifications
SEBO 9559AM Automatic X4 PET includes:
Crevice tool – designed to clean narrow and tight places and edges, corners and similar hard to reach areas,
Dusting brush – gentle bristles agitate dust and other particles, while strong suction vacuum the dirt into the unit permanently,
Upholstery nozzle – available for cleaning elevated surfaces, including furniture, stairs etc. Main cleaning mechanism is vacuum suction,
Sebo X4 PET comes with extra attachments – Extension Hose and Turbo Brush – this cleaning tools do excellent job in removing deeply embedded pet and human hair from various carpeted surfaces like floors, stairs, car seats and similar. These tools are must-have and are highly recommended for any pet owner.
Electronic Height Adjustment keeps the main cleaning head at optimal height all the time, requiring no manual adjustments by the user. System has two LED indicators, signaling the user when the unit is in the process of adjusting the height.
Note: there are many other cleaning attachments and accessories that can be ordered separately, when required.
Unit has a very powerful 1300 Watts (10.8 Amps) motor, which creates great suction – we couldn't find exact air watts value of this unit, but the unit has respectable air flow of 103.8 CFM and water lift height of 92 inches (~233.7 cm). During operation, noise level is around 69 dB – more than acceptable for unit like this one.
Power cord is 40 feet (12.2 m) long, enabling long reach from the single power outlet – especially considering additional extension hose. However, unit doesn't have automatic cable rewind system – it would be nice to have one.
The SEBO 9559AM Automatic X4 PET Upright Vacuum comes with Hospital-grade S-class filtration – it removes at least 99.9% of 0.3 micrometer particles.
Sebo X4 PET is bagged unit. Bags are important part of air filtration, and it is very important by the user to buy OEM bags. Bags are filled from above, and as the dirt settles on the bottom, air is removed from the sides of the bag. This enables the unit to have almost constant suction as long as the bag is almost full. Maximum capacity of the dirt bag is 1.4 gallons (yes, gallons!) and that is plenty of dirt. Since the bags are disposable, unit has bag-full indicator, telling the user that it is time to change the dirt bag, or if there is the clog of some kind in the system. If the user ignores this warning for 30 seconds, unit will turn the motor off, preventing it from overheating.
For people having Sebo X4 PET vacuum cleaner, the SEBO 5828ER Service Box is highly recommended accessory. It comes with filter bag box containing 10 disposable bags, and also includes exhaust filter, microfilter and the sealing strip for Sebo's X-series vacuums.
Unit comes with standard S-class microfilter, but there is also an optional HEPA class microfilter with even better air filtration. S-class microfilters are usually combined with 3-layer bags, while HEPA microfilters are combined with 4-layer filtration dirt bags.
More on the service box can be found on SEBO 5828ER Service Box
Amazon link (link opens in the new window).
In any case, before the first use and especially before the assembly, it is highly recommended to thoroughly read the vacuum's manual.
Sebo X4 and Sebo X5 Comparison
Sebo X5 vacuums are very similar with Sebo X4 series, and they share many features like motor strength, dirt bags and filters, cleaning accessories, length of power cord and similar.
Main differences are:
– body weight: X4 weighs 16.7 pounds, while X5 weighs 16.9 pounds,
– working width: X4 12 inches, X5 15 inches.
So, the main difference between X4 and X5 are X5's slightly larger weight and slightly larger working width. X5 can cover larger area quicker, but can have issues when maneuvering around furniture, corners, along edges etc.
---
Sebo X4 PET is solid and robust vacuum cleaner with many details showing that it is for good reason expensive, but very strong and durable vacuum cleaner that can last for long long time. If you have any allergy related or any similar issue, this vacuum cleaner will help you reduce those problems.
Also, power cord and accessories are all at your hand height, so bending is minimized – great for those having back issues. Such 'little' details explain why this vacuum cleaner is so popular among it's owners, and why they after buying Sebo, they don't look back …
For more reviews and recommendations, feel free to follow SEBO 9559AM Automatic X4 Pet Upright Vacuum
Amazon link (link opens in the new window).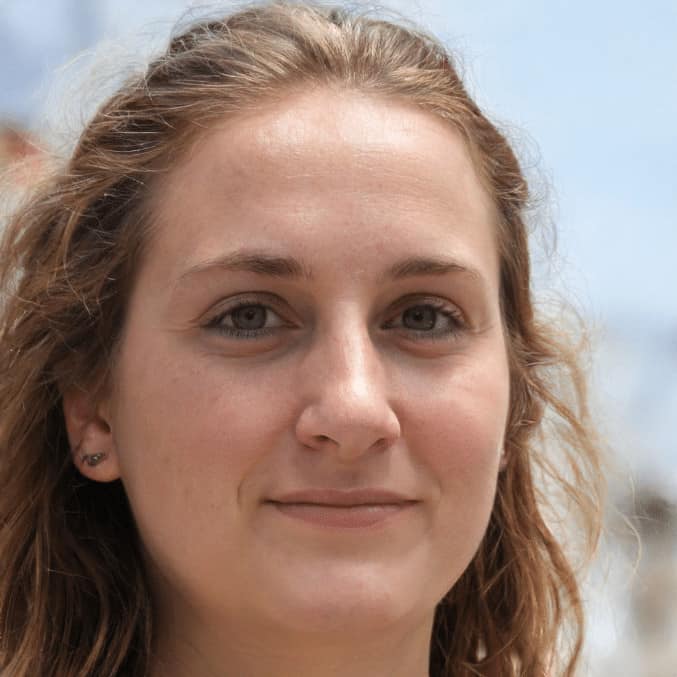 With a degree in engineering, Kathryn Hansen loves to write about how things work. Having her own dilemmas on how to pick the best vacuum cleaner for her large family (with a handful of furry four-legged members as well), Kathryn decided to help others in the same situation. After all, vacuum cleaners are critical to a healthy lifestyle and people have a hard time choosing the best one for their needs.