Do you struggle with allergies and asthma? The Rainbow Vacuum reviews are in. And as a matter of fact, this powerful cleaning system can be life-changing. But is it worth the expensive price tag? We'll tell you everything you need to know.
When you've got asthma or bad allergies, you know the problems that even a slightly dusty home can cause. Headaches, sneezing, nausea, and the inability to breathe are symptoms of these ailments. And they make use feel miserable, and often times, dysfunctional. But we know there's something we can do to help ourselves, and that's clean and clean and clean some more.
But sometimes even a deep cleaning just isn't enough. That's when you start to look for a more advanced cleaning system. And the glowing Rainbow Vacuum reviews are definitely hard to ignore.
Keeping a house, or even an apartment, dust-free can be a big challenge. We can run a dust rag over shelves and turn on the vacuum a few times a day. But the average vacuum cleaner just doesn't get all the dust. Getting a new one, a better one, is probably our best option. But there are more vacuum cleaners than one person could possibly ever review alone.
We've done our research, gone online, and pored over the Rainbow Vacuum reviews. And we have to admit, they're glowing. These units remove just about every airborne allergen there is. These include pollen, dust mites, pet dander, pollutants, and more.
How the Rainbow Cleaning System Started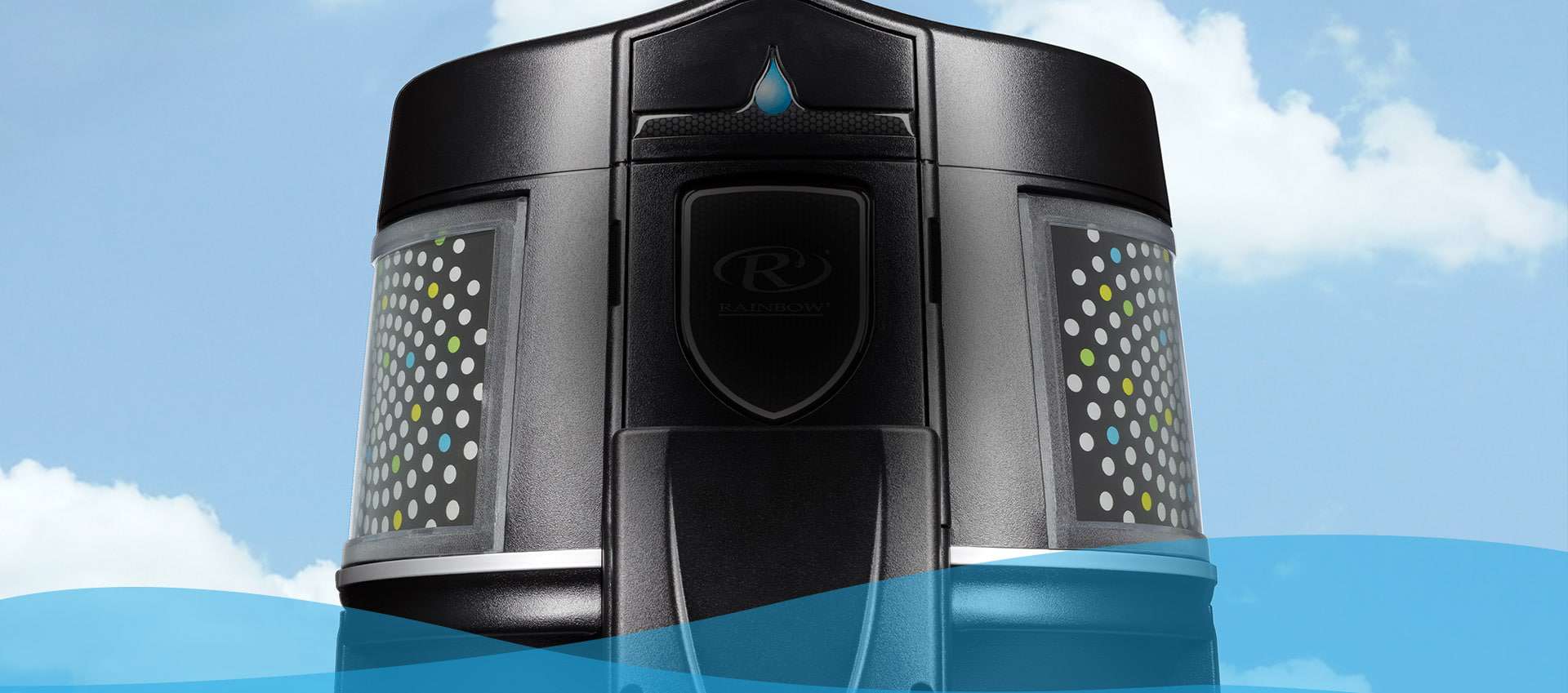 Before we get into our roundup of Rainbow Vacuum reviews, let's take a look at how they started.
John W. Newcombe invented the Newcombe Separator in the early 1920s. This invention separated the dust from the air in which it floated, changing the world for those suffering from allergies.But Mr. Newcombe realized that just cleaning the air wasn't enough to help those who suffered from allergies to dust, pollen, and animal dander.
Newcombe then partnered up with a man named Leslie Green to create the "Newcombe Bagless" in 1929. Then, during the Great Depression, they took their bagless vacuum cleaner up a notch with the RexAir Cleaner. Rex means "King" in Latin, so this made them the "kings of the air."
In the mid-1930s, T. Russ Hill joined Newcombe and Green. He's the one who came up with the idea of soaking dust so it can't return to the air. His idea came from the street cleaners he saw in Kentucky.
During World War II, the company joined forces with the Martin-Parry Corporation to manufacture things for the war effort. These included rocket launchers and ship partitions. In the 50s, though, RexAir returned to its roots in air cleaning products. In fact, they released an updated RexAir Cleaner in 1955.
Since then, RexAir has expanded their line. Now, they're known for making some of some of the best anti-allergen vacuums in the world: The Rainbow Cleaning System.
Here's an infographic with an overview of how the Rainbow Vacuum Cleaning System works.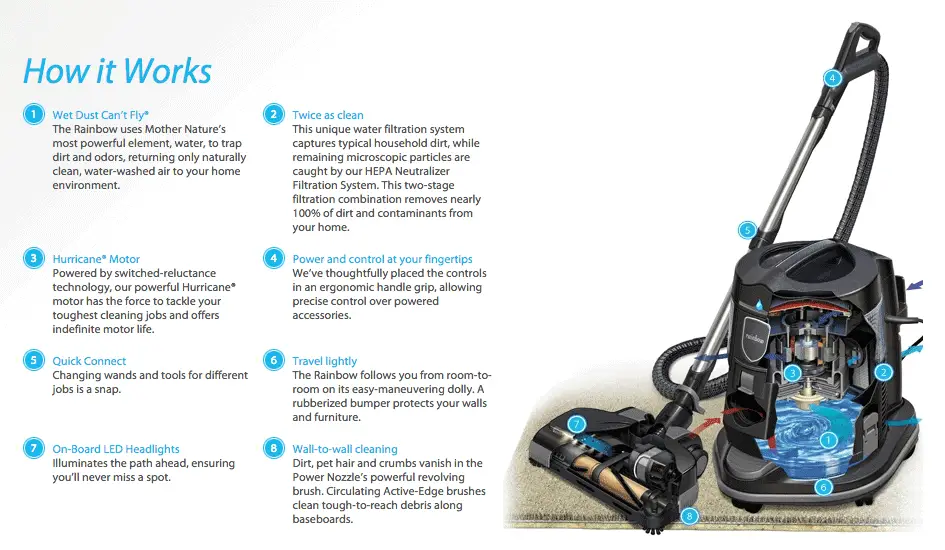 Rainbow Vacuum Reviews: What Buyers Have to Say
Many people swear by Rainbow Vacuums for fighting allergens in their homes and offices. The unique filtration system uses water to collect and clear out dust, pollen, and other particulates in the air. This means cleaner air, cleaner carpets, cleaner furniture, and cleaner lungs. If you've got asthma or allergies, the Rainbow System is worth looking into.
Rainbow Vacuum Reviews from Consumer Affairs
The Rainbow Vacuum reviews on the Consumer Affairs website — which verifies its reviewers — are often stellar. "The product cleans better for allergies than any other vacuum I have tried," one fan wrote. He adds that it lasts long enough to be worth the price. Another named Mary wrote, "My Rainbow vacuum is 34 years old, having cleaned up after 4 kids and multiple animals." Meanwhile, another declared the vacuum earned its keep during the Northern California wildfires in 2017. "The air was filled with smoke for at least two weeks. […] The Rainbow vacuum saved our breath and lungs."
Another who goes by the handle "N" said she was "very skeptical" at first. But, she adds, "Once you experience it, you won't go back." Meanwhile, a man named Gilbert says he's owned three Rainbows, "not because they broke, it's because my ex-wives took them in the divorce." For his third marriage, he had his wife sign a prenuptial agreement so he can keep his current one.
Rainbow Vacuum Reviews from Amazon
The reviews on Amazon are also highly positive. One verified buyer named Steve cheerily gave it a rating of 5 out of 5 stars "I love my Rainbow vacuum cleaner," he declared. "No other machine I ever had can clean a carpet like this one does." As for the cost, he assures readers, "Yes it is expensive but it will last you a lifetime. You will never have to buy one again." These themes of quality and cleanliness, plus reliability and durability come up a lot in these reviews. "Good quality, fast shipping, works great, and I got a hug," Thomas wrote. "Love it! Take care of it and it will last a LONG time," M. exclaims. "Great vacuum and a pleasure to use," Jolie adds.
Rainbow Vacuum Reviews from Quora
Likewise, people on Quora have good things to say about it. When a member asked whether it's worth the price, a man named Ryan wrote, "They're ridiculously expensive, but they are worth buying." He then added, "Rainbow will whoop a Dyson's a– when it comes to maintaining airflow, cleaning performance, and reliability." Another agreed, explaining that you save on filters, plus they run well and last a long time. A former Janitor named Craig said he used Rainbows while working at Lucasfilm, where they jokingly called them R2 units. He says they did a great job at pulling dirt out of carpets.
So what's the catch?
​
Rainbow Vacuum Reviews: The Downsides
While most of the Rainbow Vacuum reviews are highly enthusiastic about the product, some also pointed out the downsides. Firstly, some dislike cleaning the water tank and say the unit's too heavy. Secondly, many don't care for their business model. You can't just go out and buy one … At least not when they're new. In fact, we can't even tell what a new Rainbow Vacuum cleaning system costs exactly.
When you go to their website, you won't find a list of models and options with prices. Instead, there's a button that invites you to "schedule an in-home demonstration." And sure enough, while most praise the quality of the product, many scoff at the price and the sales tactics. The company says they do it this way so they can customize each unit for the needs of each home. However many have their doubts.
"Rainbow makes a great vacuum but has horrible marketing skills," writes a woman named Karen on Consumer Reviews. After a two-and-a-half hour demo, she was "very interested" but wanted a couple days to think. But the sales person wasn't having it and went "from nice to 'nasty.'"
Meanwhile, a Quora member named Joseph writes, "I used to sell Rainbow vacuums many years ago and I can say they are NOT worth the price." He then goes on to say it's a top-notch product, but the sales people rake in huge commisions.
Buying Used or Refurbished Units
If $3,000 seems like too much, relax. The above former Rainbow salesman says getting a used or refurbished one is also a good option. On Am​​azon, the prices range from $799 for a used unit in good condition to $2,999 for one that's like new. You can check prices via the button below. It should be noted that these are all offered by third-party sellers and are not authorized by Rainbow Systems.
The Rainbow Cleaning System is known for having top-quality features for fighting allergens in your home. These features include certified clean air system, odor-fighting qualities, and water filtration. While the company customizes the systems for each home, most of the ones you'll see for sale online are the E2s from their E series.
​
The Rainbow Vacuum E2 (E-Series)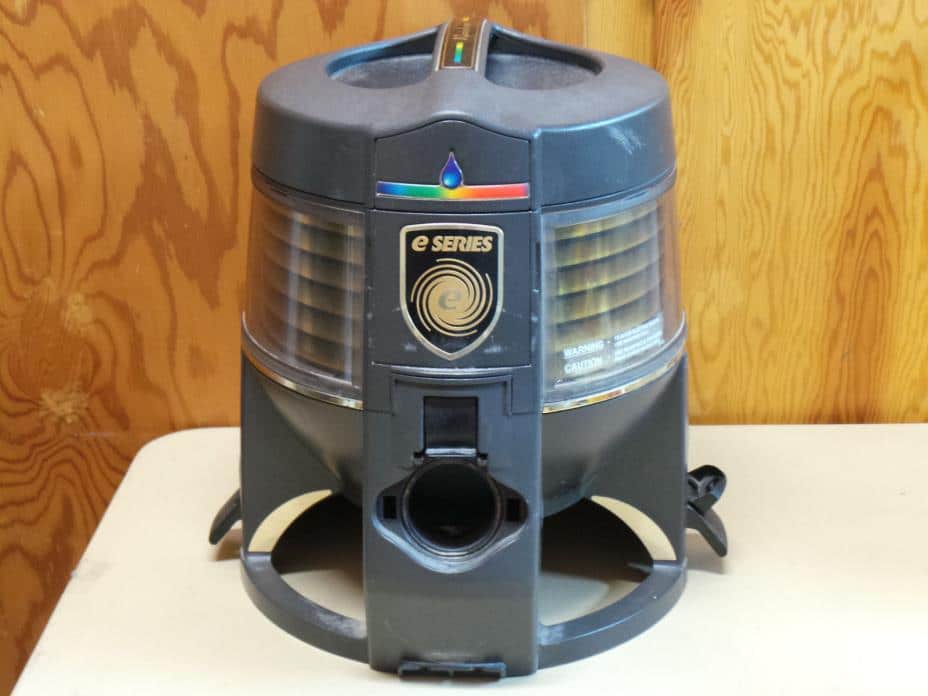 There are a number of reasons the E2 is a great vacuum cleaner. Besides the already discussed water-filtration system, allergen reduction, and odor-fighting that all Rainbow vacuums have, the E2 also offers the function of adjusting to the pile of your carpet. When you have thick carpet, you need a deeper cleaning action to get down in there.
The E2 also features easy clean-up, a bagless canister, double filtration by water and HEPA filter, and multiple attachments. You can change up the water basin size, or use a power nozzle for a more efficient carpet cleaning experience. It goes in for deep cleaning, even on old, ground in stains like punch and wine from years back.
In addition, the E2 has great stain removing power and is reasonably light and easy to maneuver. It also keeps up a solid flow of air, which makes the suction work more effectively. Rainbow vacuum reviews from across the web say it'll last a lifetime if you take care of it. This means cleaning the parts and changing the water frequently.
You can buy a used or refurbished E2 on Amazon. But please note that the product photos and attachments shown in the image above may vary. However, unless otherwise noted, your order should come with the manual and everything you need.
​
Rainbow Vacuum Reviews: Pros and Cons
The Rainbow Vacuum reviews on Amazon are mostly positive. The negative reviews generally have more to do with people's experiences with Rexair or third-party sellers than with the unit itself. You can't just walk into a store or go online to buy one or compare prices, models, and features. Instead, you have to go to an authorized dealer or set up an appointment with a sales rep. Or, you can buy one used or refurbished from Amazon or other online sellers. Luckily, they're durable and reliable enough that a second-hand purchase is a good bet.
PROS
Rids your home of allergens.
Deep-cleans carpets and floors.
Removes allergens.
Reliable and durable.
CONS
It's very expensive.
You can only buy one from an "authorized dealer" or used from a third-party seller.
Some say it's hard to change the water.
Rainbow Vacuum Reviews: Our Rating
We'd give it a 5 out of 5-star rating if they weren't so hard to get and so unnecessarily expensive. However, if money is no object, you can't lose with a Rainbow Vacuum cleaning system. That's why we're giving this product four stars.
| Rainbow Vacuum reviews rave about the quality but not the price or sales tactics. | $$$$ | |
| --- | --- | --- |
In Conclusion
We love Rainbow Vacuum cleaners, but wish they had transparent pricing and were easier to buy. However, many find they're worth the cost because they're so reliable and durable. Many buyers report that they've had one for over 30 years and it's still going strong. So, if you're ready to invest in a long-lasting, high quality, allergen eliminating, odor-fighting vacuum cleaner, then you should definitely check out a Rainbow Vacuum. If you need a less expensive option in the short term, consider a steam vacuum or high-quality ones with HEPA filters.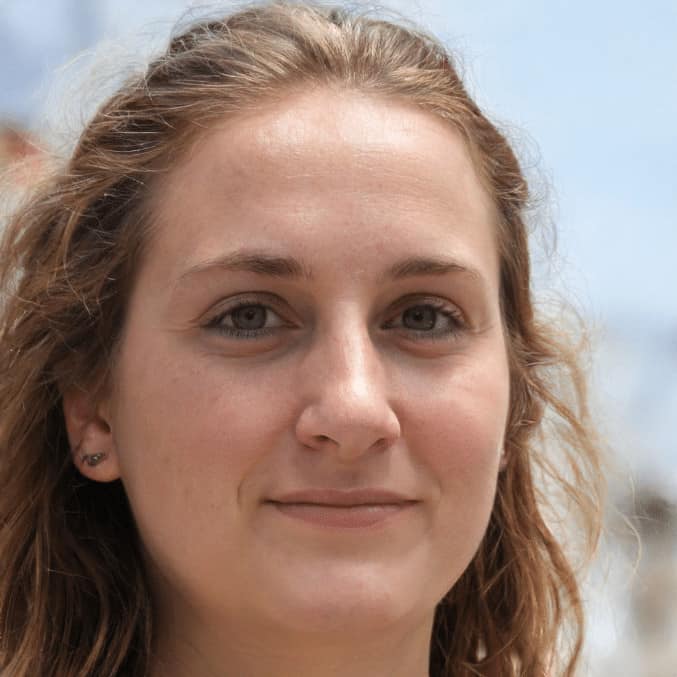 With a degree in engineering, Kathryn Hansen loves to write about how things work. Having her own dilemmas on how to pick the best vacuum cleaner for her large family (with a handful of furry four-legged members as well), Kathryn decided to help others in the same situation. After all, vacuum cleaners are critical to a healthy lifestyle and people have a hard time choosing the best one for their needs.