Oreck Commercial ORB550MC Orbiter Floor Machine is a commercial grade multi-purpose floor machine used for cleaning and maintaining all kinds of floor surfaces. The unit has an orbital drive that oscillates the cleaning brush or pad to clean, polish, sand, scrub, wax, etc. various floors like wood, vinyl, tile, carpets, brick, marble, and more. Today, we will discuss the Oreck Commercial ORB550MC review, discussing this device's tech specs and features, its accessories, and more.
Before we begin, as usual, we recommend you take a look at our guide on how vacuum cleaners work. You will learn there how different types of vacuum cleaners work and how to choose among the various models and configurations. For instance, this Oreck Commercial ORB550MC Orbiter Floor Machine assumes many roles of different vacuum cleaners. It features a floor buffer for cleaning wood, vinyl, tile, and other hard floors. You can also use it for dry-cleaning your carpets and loosening dirt from carpeted floors. But we will discuss these matters in a moment.
Oreck Commercial ORB550MC Orbiter Floor Machine Review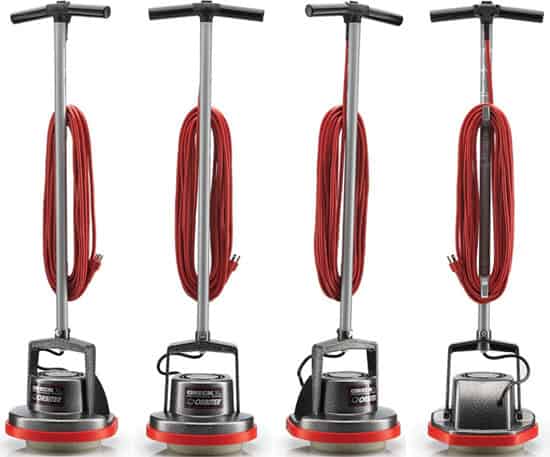 Oreck Commercial ORB550MC Orbiter Floor Machine comes with a 50 feet (~15.3 m) long power cord and 5.4 Amps (0.75 horsepower) motor. The power cord doesn't have an automatic rewind mechanism, but it is easily stored onboard manually. 50 feet long power cord enables one to cover a really large area without changing the mains outlet.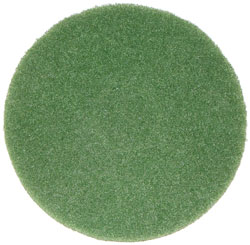 The 5.4 Amps motor enables the orbital drive to oscillate a cleaning pad or brush up to 175 RPM without twisting, marking, or gouging.
The unit is not the lightest cleaning device, but when compared with units of similar size, strength, and quality, the weight of 24 pounds (~11 kg) is acceptable.
Let's see some of the best tech specs and features of the Oreck Commercial ORB550MC Orbiter Floor Machine and learn how it works!
For more information on the Oreck Orbiter Floor Machine in comparison to other similar products coming from the same brand, we recommend you to read our guide and review of the Oreck Magnesium Upright Vacuum Cleaner LW100 Model.
With its 4.6 star rating on Amazon and hundreds of satisfied customers, one can say this Oreck cleaning machine is one of the best money can buy. So let's continue our Oreck Commercial ORB550MC Orbiter Floor Machine review by discussing its key specs and features and learn if it is as good in real life as it seems to be on paper!
Oreck Commercial ORB550MC Orbiter Floor Machine Tech Specs and Features
As per manufacturer description, let's see some of the essential aspects of this cleaning machine!
The Oreck Commercial Orbiter makes it very simple for you to scrub and polish all floor surfaces;
Oreck has the reputation of making some of the best cleaning machines for deep clean institutional-grade carpets. You will find that Oreck produces lightweight, powerful, premium cleaners capable of doing a terrific job in restaurants, hotels, cafes, and other businesses.
While we all know that most conventional floor scrubbers are sometimes difficult to use. For this reason, you will appreciate the Oreck Commercial Orbiter ORB550MC for its brush head that rotates with no torque or gouging in a random orbit for easy-to-use fingertip control. Furthermore, the oscillation allows the machine to easily glide over the floors, preventing brush marks, swirls, and gouges.
This Orbiter machine is built in the U.S.A with national and globally sourced components.
This cleaning machine is suitable to use with brushes, pads, bonnets, shampoos, and cleaning solutions (sold separately). We will talk about them in a few moments as well.
How Does the Oreck Commercial ORB550MC Orbiter Floor Machine Work?
The Oreck ORB550MC uses 12″ (30.5cm) diameter pads and brushes, but due to the oscillations, it has 13″ (34 cm) wide cleaning path. One thing you should know is that you will most likely buy the unit separately. It will not come together with any other cleaning/sanding pad/disc or wax/shampoo/cleaning solution. If you want to learn how floor scrubbers and orbiter floor machines work, check out our guide on floor scrubbers and polishers/rotary and orbital floor cleaning machines. You will learn there the differences between rotary vs. orbital floor scrubbers and polishers, together with other crucial aspects to help you make the best choice.
For a quick demonstration of how Oreck orbiter floor machines work, here is a short video guide showing the machines' performances on porcelain, ceramic tiles, and grout.
This is what you can do with your Oreck Commercial ORB550MC Orbiter machine – at home or at your place of business:
Dry clean carpet and deep clean high traffic institutional-grade carpets;
You can buff and polis hardwood floors;
The machine allows you to scrub and clean ceramic tiles and grout;
You can scrub and clean concrete and can remove oil stains from your floors;
In case you wanted something to clean vinyl, you will be happy to learn that this cleaning machine polishes, scrubs, and revitalizes vinyl surfaces;
It is also an excellent machine for scrubbing and cleaning brick, slate and stone floors;
You can clean and sanitize hard floor and tile kits with a pad and some cleaning chemical combinations that you will find sold separately.
Oreck Commercial ORB550MC Orbiter Floor Machine Accessories
The time has come to discuss a couple of Oreck's accessories, as you will need some cleaning orbital pads.
Most popular Oreck cleaning orbital pads are the following:
Oreck Commercial 437054 Lambs Wool Bonnet Orbiter Pad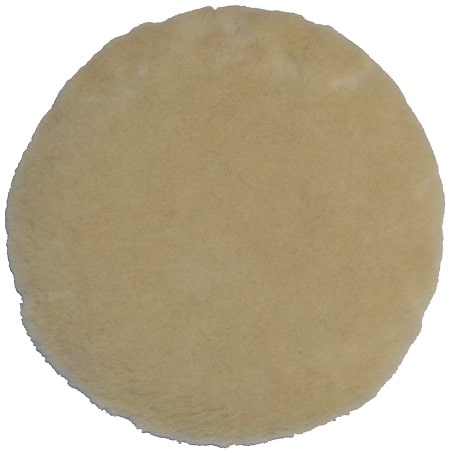 You can use the Oreck Commercial 437054 Lambs Wool Bonnet Orbiter Pad on all flat, smooth floors like wood (coated and uncoated), vinyl, linoleum, laminate, etc. This is a polisher pad designed to bring out the floor's natural high gloss.
Oreck Commercial 437.056 Cleaning Orbiter Pad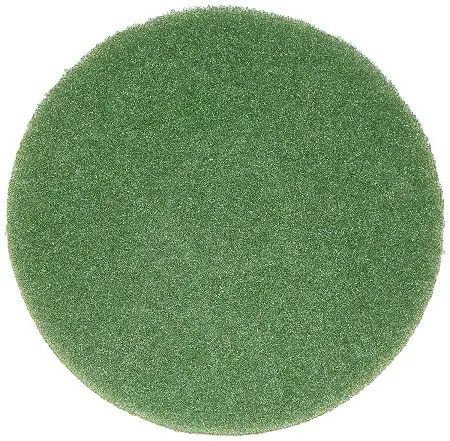 The Oreck Commercial 437.056 Cleaning Orbiter Pad is a green color, moderately aggressive polishing pad. Avoid using it on wooden floors (it can remove polish). It works best for concrete and similar hard floors.
Since Oreck Commercial ORB550MC Orbiter Floor Machine comes with no cleaning pads/brushes/shampoos, many people choose Oreck Orbiter Complete Clean Value Kit with their ORB550MC units.
Oreck Orbiter Complete Clean Value Kit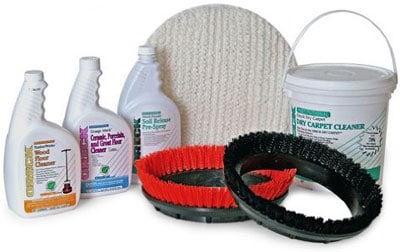 The Oreck Orbiter Complete Clean Value Kit is designed for carpets, tiles, and wood floors. It contains one terry cloth bonnet, one black carpet brush, one orange scrub brush, one 4-pound dry carpet cleaner, one Wood Floor Cleaner, one Soil Release Pre-Spray and one Ceramic, Porcelain and Grout Floor Cleaner.
Of course, there are other kits available, optimized for various surfaces and various debris types.
Oreck Commercial ORB550MC Orbiter Floor Machine Review: Verdict
The Oreck Commercial ORB550MC is a strong and sturdy machine that comes with a 5-year warranty for the motor and 1-year overall warranty. It is easy to use, even by unskilled people or business personnel. Although relatively heavy, it 'glides' over the surface and can cover a large area rather quickly, depending on the type of job it is performing.
However good the machine is, you must be extremely careful when choosing the cleaning pads, brushes, cleaning agents, etc. since the wrong pad, brush or cleaner can damage sensitive surfaces within seconds.
So, if you are unfamiliar with this type of cleaner, be sure to carefully read the manual of the cleaner and check if you have the right cleaning pad/brush/shampoo for the floor surface you have (at home or office, etc.). If you are still not sure you want this particular device, we also recommend you to check out our guide on the Oreck Commercial XL2100RHS XL Commercial Upright Vacuum. See how the two compare and make the best choice!
Long story short, the Oreck Commercial ORB550MC is an excellent cleaning machine, boasting compelling tech specs, features, and users' reviews. In case you have used this machine already, we would like to hear more about your experiences with it. If you are a fan of other polishers, scrubbers, and floor cleaning machines, let us know what you favor the most! We are here to answer your questions and offer you our expertise on vacuum cleaners and other similar devices!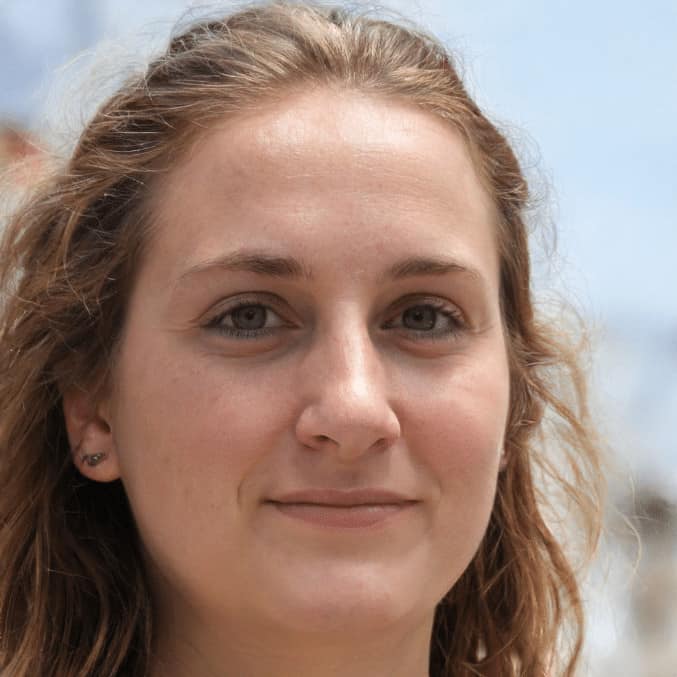 With a degree in engineering, Kathryn Hansen loves to write about how things work. Having her own dilemmas on how to pick the best vacuum cleaner for her large family (with a handful of furry four-legged members as well), Kathryn decided to help others in the same situation. After all, vacuum cleaners are critical to a healthy lifestyle and people have a hard time choosing the best one for their needs.