Oreck Magnesium Upright Vacuum Cleaner is lightweight upright vacuum cleaner with body made from magnesium, giving it strength and durability. It is often said that Oreck vacuums cost more than their competition when performances are compared, but with it's weight (or lack of it) and other features, it is vacuum cleaner to consider…

Oreck Magnesium Upright Vacuum Cleaner Features
This vacuum cleaner comes with many features, some of them are more or less common in today's high-end vacuums, some of them are specific to this vacuum cleaner:
Oreck Magnesium Upright Vacuum Cleaner is made from very durable magnesium (hence the name) – vacuum cleaner weights around 7.7 pounds (around 3.5kg) without the power cord. Similar full sized upright vacuum cleaners weigh at least 12 pounds (5.5 kg) or more.

HEPA inner vacuum bag captures at least 99.97% of particles at 0.3 microns from the air passing through it, including pollen, mold, dust etc. This is very important for people suffering from asthma, allergies and similar problems. Even if you are healthy, you will appreciate HEPA level filtration. Vacuum bag has the 'Saniseal System' which automatically seals shut, locking the sucked in dirt in the disposable filter bag for easy removal. This way, there is no spreading the dirt when changing the bag or cleaning the dirt bin in bagless vacuums.
Oreck Magnesium has two speeds: high speed is great for carpets, while lower speed is gentle enough for oriental and Persian rugs. Personally, similar vacuum cleaners have at least 4-6 speed settings and some of them even have continues power regulation. However, two speeds are usually more than enough.
Power cord is 30 foot (~ 9.2 m) long which means fewer stops and speedier vacuuming even when going from room to room. Unfortunately, there is no automatic power cord rewind system.
Body of the vacuum cleaner can fold back (practically, it can lay on the floor), so cleaning under sofas and similar furniture is very easy.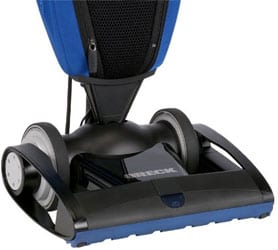 Pet hair removal is excellent – single, relatively slow pass over 'problematic' area will clean practically all pet hair. But due to vacuum cleaner lightness, many people tend to sweep little bit too fast. Want clean surface with only one to two passes? Then learn to go (relatively) slow.
Suction power is great and noise level is low enough for such power levels.
One of the interesting features of Oreck Magnesium vacuum is that it comes only with the main cleaning head and without any other attachment. It has two large wheels which enables the vacuum to traverse easily over hard floors and low to medium pile carpets and rugs. Since it is so light, it can be used over thick carpets too, just it requires little bit more force.
Difference Between LW100 and LW100LR Models
According to the Oreck, technically, these are the same models. However, they come with different warranties:
– LW100 comes with the 7 year and 3 tune ups,
– LW100LR comes with 5 years and no tune ups.
Hence the difference in the price in these two models.
If you need simple to operate, lightweight and durable vacuum cleaner, consider Oreck Magnesium Upright Vacuum Cleaner – before buying verify which model is actually offered (LW100 or LW100LR) and when you buy it, be sure to read the manual and warranty terms.
For more reviews and recommendations, feel free to follow Oreck Magnesium Bagged Upright Vacuum (LW100)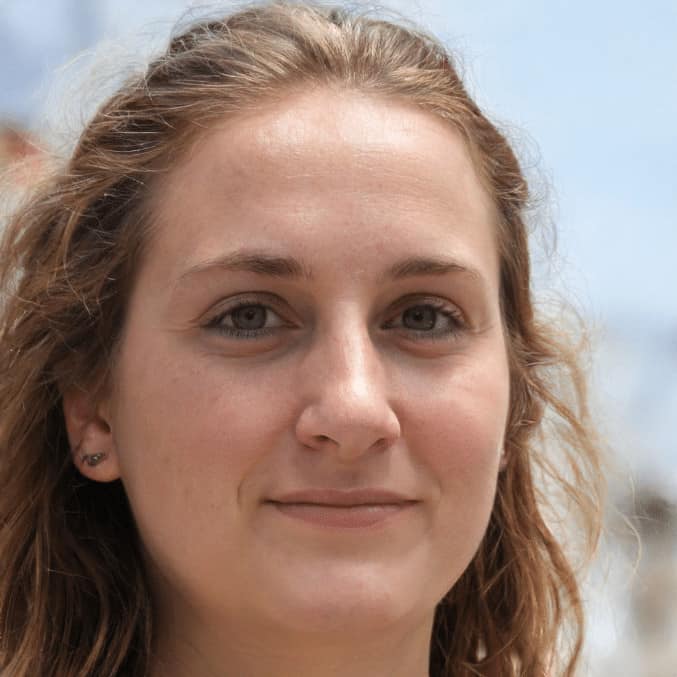 With a degree in engineering, Kathryn Hansen loves to write about how things work. Having her own dilemmas on how to pick the best vacuum cleaner for her large family (with a handful of furry four-legged members as well), Kathryn decided to help others in the same situation. After all, vacuum cleaners are critical to a healthy lifestyle and people have a hard time choosing the best one for their needs.