The Neato D5 is a Wi-Fi connected robot vacuum that can really make your life a heck of a lot easier.
Whoever came up with the "Neato" brand name was really smart, because that friendly name does a great job expressing the "wow" factor that comes with robot vacuum cleaners.
Even though "robovacs" first became a consumer sensation in 2002 when iRobot launched the first Roomba robot vacuum cleaner, most households still do not have a robovac.
This is why you can expect to still have a few "oohs" and "ahhs" and exclamations of "neato!" when your friends come to visit and your robovac is doing its thing.
Robot vacuums are still somewhat of a novelty.
The number is rising, but the number of households in America with a robot vacuum is still less than one in four. In 2016, just 20% of vacuum cleaners were robotic, and that percentage only increased by 3 points in 2017 for a total of 23%.
With the Neato Botvac D5 Connected, now is the time to make that investment into a robot vacuum cleaner. Today's robot vacuum cleaners have a lot more features than the popular Roomba vacuums initially launched by iRobot in the early 2000s.
With more storage space, a more powerful engine, and Wi-Fi connectivity, these recent model robot vacuums can do so much more.
What Sets the Neato D5 Apart from Other Robot Vacuum Cleaners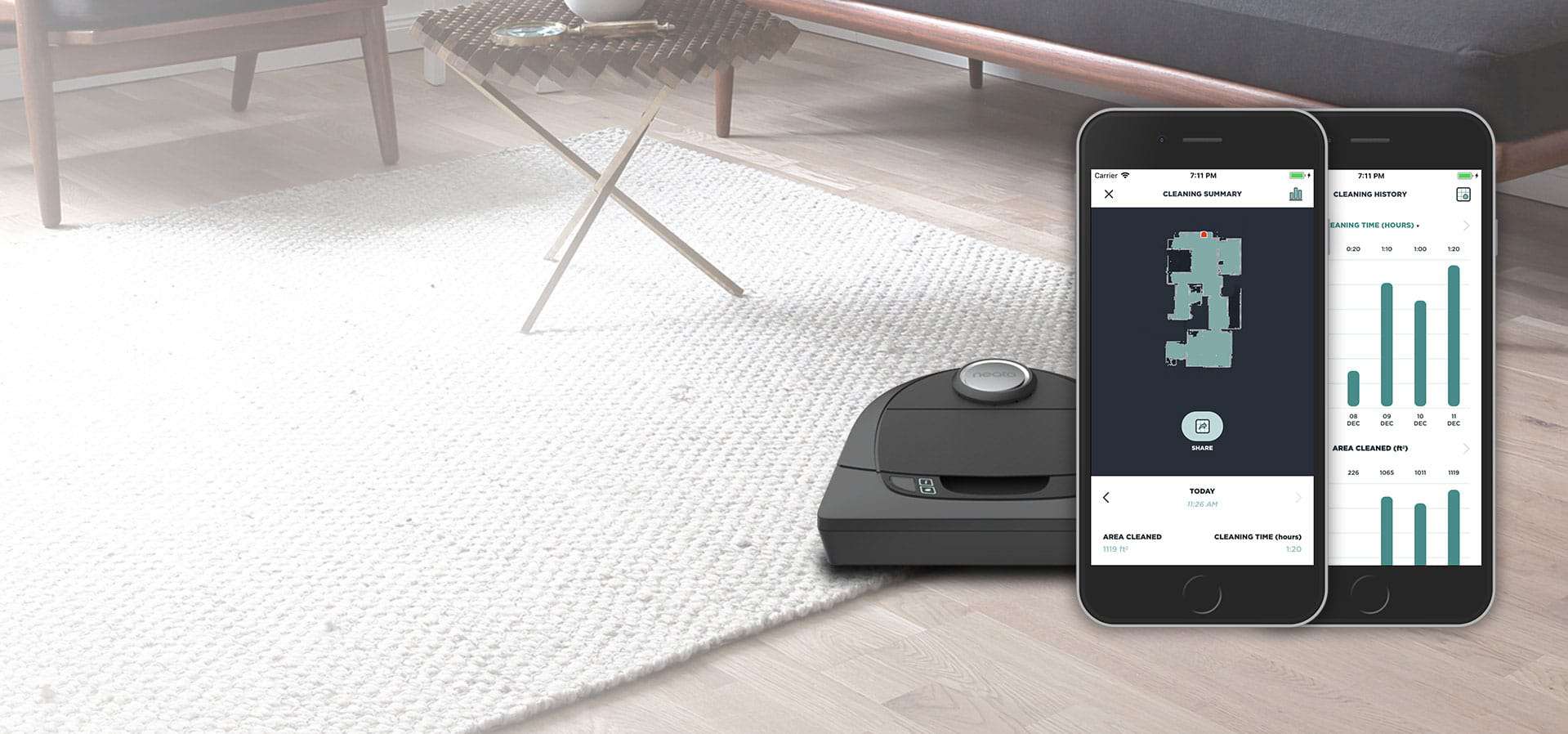 The iRobot Roomba was not the first robotic vacuum cleaner to hit the market, but it was the first to really hit national consciousness and become a robot superstar. For a while, the only real option you had in robot vacuuming was Roomba.
More than 15 years later, the market is now saturated with robovacs made by various companies, from the super cheap (and not so great) to the super high-tech. What makes the robot vacuums made by Neato Robotics so much better?
The Neato D5 is a great "mid-range" model in the Neato Botvac collection. Here are just a few of its benefits:
2. Wi-Fi Connectivity with Smartphone App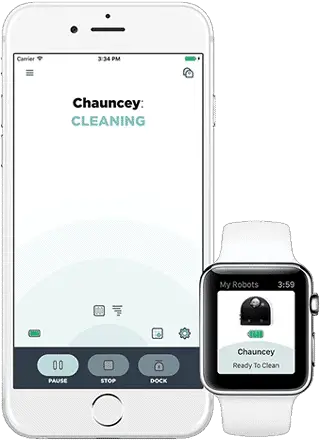 Soon, all robot vacuum cleaners will come with Wi-Fi and a smartphone app, because anything less will be considered out of date and not as user friendly. For now, Wi-Fi connectivity is still a "plus" option on most robovacs. The Neato Botvac D5 offers this feature with one of the best robot vacuum apps out there.
1. "Modest" Price Point
If you are used to purchasing regular, human-propelled vacuum cleaners, the sticker price on robovacs may be a bit shocking. Despite their small size, robot vacuum cleaners are generally much more expensive than their larger, manually pushed counterparts.
The Neato D5 Connected is smack dab in the middle of Neato Robotic's r​​obovac offerings at $$$ MSRP (manufacturer's suggested retail price). Their cheapest is the Neato Botvac D3 Connected at $$$ and the most expensive is the Neato Botvac D7 Connected at $$.
Considering that some high-end robot vacuum cleaners can cost close to $1,000, the Neato D5 is actually a decent bargain. Many people buy these robot vacuum cleaners when they are on sale and use coupons (from, say, Bed Bath and Beyond) to significantly lower the price…so a $$$ MSRP could end up being more around $350 once all is said and done. And at that price point, you are now looking at what moderately high-end vacuum cleaner might cost you.
For example, when your Neato D5 is done with its vacuuming, you can actually review a map of where it went using your smartphone.
3. Special "D-Shape" to Reach Corners
The standard shape for most robot vacuum cleaners has been round. The funny thing is, when you think about it, wouldn't this shape automatically mean that corners weren't cleaned properly?
Neato Robotics has solved this problem with its D shape for the Neato Botvac D5 vacuum. Look at the letter "D" – on one side you have a straight line with two corners, and on the other, a semi-circle. The straight line and corners make it easy for the Neato Botvac D5 to get into those areas along walls and in corners were dust and crumbs collect. The semi-circle makes the Neato D5 more maneuverable.
The Neato D5 Robot Vacuum Really is "Neato"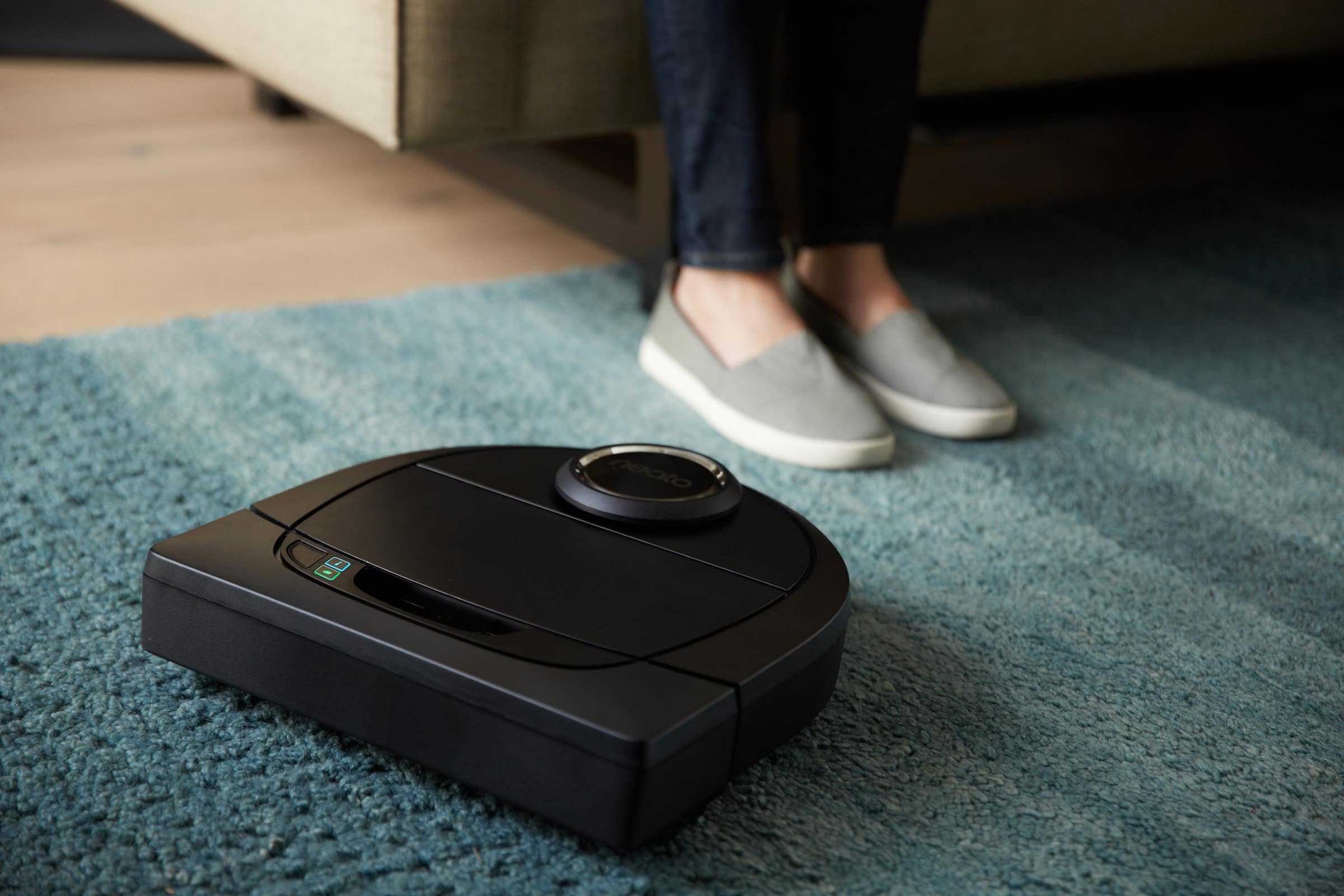 With a lot of robot vacuum cleaners to choose from, it can be difficult to determine which one to buy. The Neato Botvac D5 is a great mid-range robovac with a few features that set it apart from the competition: its middle of the road price point, Wi-Fi connectivity with an excellent smartphone app, and a special shape that reaches corners. Additionally, it does a pretty good job at picking up dirt too! You really can't go wrong with the Neato D5.
​Other Robovac Models That Might Interest You
Neato Robotics D7 Connected Laser Guided Robot Vacuum Featuring Multiple Floor Plan Mapping and Zone Cleaning
Improving on just about everything the D5 and D6 have to offer, the Neato Robotics D7 comes with the same great D-shape design to reach around corners.
We like the model's laser-guided mapping of the room, which intelligently navigates and maps your home, cleaning in straight lines instead of a random patterns. The unit is equally powerful and effective on just about every surface type you can imagine.
Even better, the lasts up to 120 minutes, basically two hours of full-blown use. And charging it only takes about 150 minutes, so you don't have to wait much if the battery's fully depleted. But even more desirable than that is that it can connect to Amazon Alexa, Amazon Echo, and Google Assistent for fully-integrated smarthome use. You can completely program every cleaning setting, including floor surfaces, distance, and patterns.
Overall, you're getting a good deal for a price that's only a little higher than the original D5 model.
GOOVI 1600PA Robotic Vacuum Cleaner with Self-Charging
No products found.
Recommended for hard floors and carpets, the GOOVI 1600PA features easy operation with remote control, or an auto clean mode that does it all at once with one touch.
One major advantage that it offers is that it returns to its charging station automatically whenever the battery runs low. So that's one less problem you'll have to worry about when using this awesome piece of tech. The 2.83" low profile design enables the GOOVI 1600PA vacuum cleaner to glide underneath beds and sofa with ease, thus thoroughly cleaning those nasty, hard to reach areas.
Finally, the one thing that makes it so efficient are its large wheels that roll over carpets and climb over door ledges to get to the mess. Multiple cleaning modes and a pre-set vacuuming time ensure an effortless cleaning while you do other things or sit back and relax.
You may also like to read: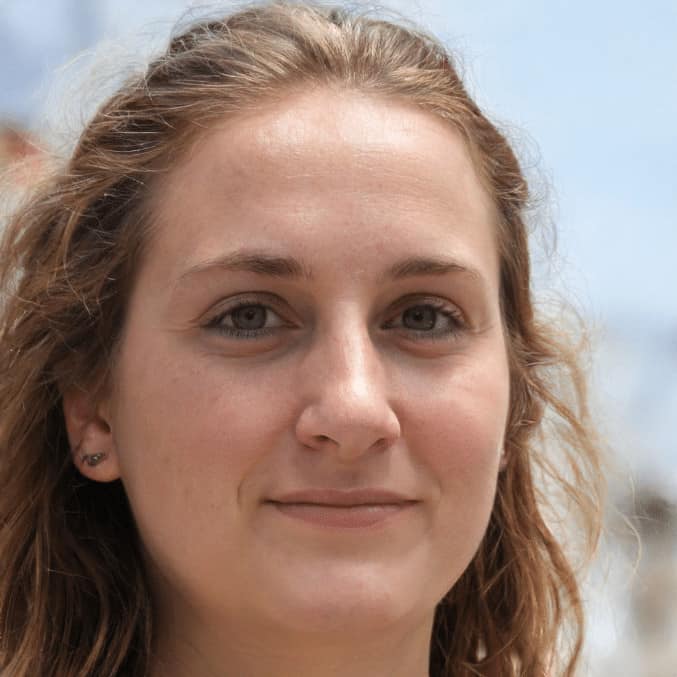 With a degree in engineering, Kathryn Hansen loves to write about how things work. Having her own dilemmas on how to pick the best vacuum cleaner for her large family (with a handful of furry four-legged members as well), Kathryn decided to help others in the same situation. After all, vacuum cleaners are critical to a healthy lifestyle and people have a hard time choosing the best one for their needs.