Hoover Corded Cyclonic Stick Vacuum Model SH20030 is lightweight and affordable, corded stick vacuum cleaner with cyclonic dirt separation and washable additional air filter. Hoover Corded Cyclonic Stick Vacuum Model SH20030 is very similar to the Hoover Linx Cordless Stick Vacuum Cleaner Model BH50010 – Model BH50010 is cordless stick vacuum cleaner, while Model SH20030 is corded stick vacuum cleaner and it is, hence, somewhat cheaper.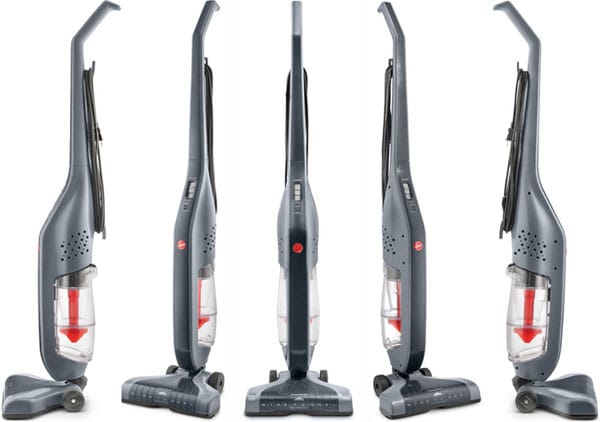 Hoover Corded Cyclonic Stick Vacuum Model SH20030 Features and Specifications
Model SH20030 is equipped with powered brushroll with automatic height adjustment enabling easy transitions from hard floors to area rugs and low pile carpets.
A pair of soft wheels are easy on sensitive floors and in combination with swivel steering, lightweight construction (just under 8 pounds – 3.6 kg) and relatively small dimensions, help vacuum maneuver around furniture, edges and corners with ease. Due to design and dimensions, vacuum can easily reach under the furniture – but, there are no LED headlights, which help see what is under the furniture, right in front of the nozzle. Headlights are not 'a must have' feature, but they can be very helpful if you have small kids and pets, who tend to misplace toys and small objects which can end up in the vacuum cleaner.
Just as cordless Model BH50010, corded Model SH20030 has Edge Cleaning Bristles, which help remove dirt against edges and in the corners.
Vacuum has relatively wide cleaning nozzle (11 inches – 28 cm) helping cover larger area in fewer passes and cleaning up dry spills quickly – it is not recommended for wet dirt. If you happen to clean such dirt, empty dirt bin right away and clean washable filter with water and let it dry for 24 hours.
Vacuum cleaner is equipped with 20 feet (6.1 m) long power cord with Cord Release mechanism. Power cord could be longer, but since vacuum has 2 Amp motor, almost any extension cord is thick enough for this vacuum cleaner. Although 2 Amp motor sound weak, it does job very well, providing very good suction. It can compete with much bigger and stronger vacuums, but such vacuums usually cost several times more.
Note: vacuum has Cord Release mechanism, NOT automatic rewind mechanism – such mechanism is great thing to have, but it would increase the price and weight of the vacuum.
Dirt bin is transparent and lets one see when it's time to empty it out. Dirt bin is detached and cleaned easily, which simplifies dirt disposal. Capacity of the dirt bin could be better, but vacuum doesn't lose suction until dirt bin is almost full.
Air filtration is rather good, but it is not HEPA grade air filtration – keep in mind that this vacuum cleaner comes well under $100.
Hoover Corded Cyclonic Stick Vacuum, Model SH20030, comes with a 2-year limited warranty.
For more reviews and recommendations, feel free to check Hoover Corded Cyclonic Stick Vacuum Model SH20030 Amazon link (link opens in the new window).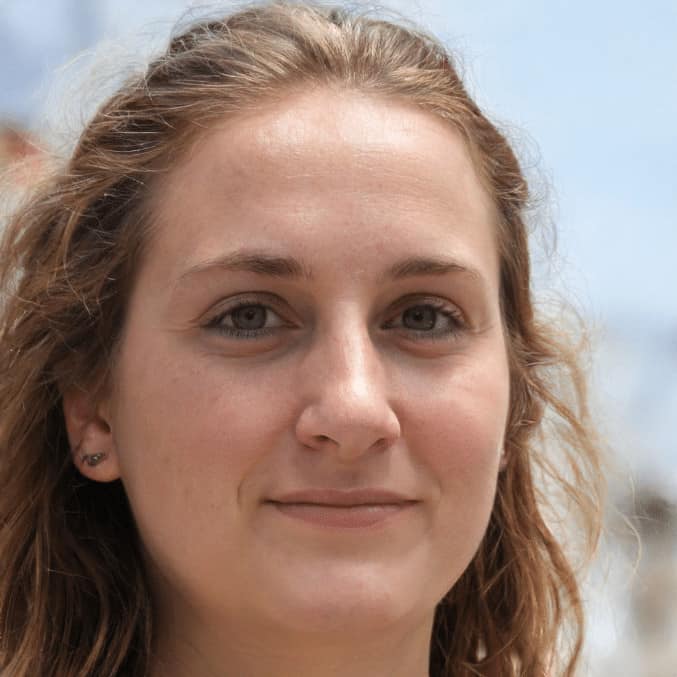 With a degree in engineering, Kathryn Hansen loves to write about how things work. Having her own dilemmas on how to pick the best vacuum cleaner for her large family (with a handful of furry four-legged members as well), Kathryn decided to help others in the same situation. After all, vacuum cleaners are critical to a healthy lifestyle and people have a hard time choosing the best one for their needs.