Bissell 1984 AirRam Cordless Vacuum is innovative, lithium battery powered, cordless vacuum cleaner. At first, it looks like carpet sweeper, but it is actually much more. It comes with roller brush, transparent easy-to-empty dirt bit, removable battery, strong headlights and many other features that makes this vacuum cleaner interesting option even as main vacuum cleaner for smaller homes and apartments.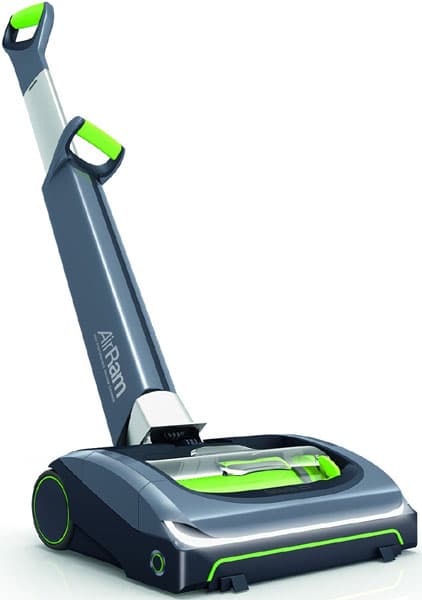 Bissell 1984 AirRam enables faster and easier cleaning of various surfaces. It combines freedom of cordless vacuums (no wires attached) and excellent maneuverability due to the mass being very low near the ground and supported by large wheels and swivel steering.
Some lightweight convertible upright vacuums (corded or cordless – Shark HV322, Shark HV382, Dyson V6, Dyson V8 etc.) have most of the mass near the handle and can be somewhat tiring to use in upright vacuum cleaner mode. However, Bissell 1984 can't be used as handheld unit.
Unit is powered by lithium ion battery – it can be fully charged in 4 hours and can last up to 30 minutes. In real life, expect slightly shorter battery life, but even 20-25 minutes of operation is enough to cover large area.
Battery can be charged while connected to the unit or while being removed from the unit – recommended if you have spare battery.

Bissell 1984 AirRam is designed to clean multiple surfaces, from carpets to bare floors, and area rugs, without turning the roller brush on or off. However, some surfaces such as delicate loose-pile rugs or carpets, or carpets with exposed threads are not suitable for cleaning with a rotary brush. Also, really long hair (human hair, pet hair) can get entangled around the roller brush and hamper the cleaning. Fortunately, roller brush is easy to remove and clean – check the manual (yes, it is highly recommended to do it according to the manual) and clean the roller brush.
The AirRam can still be used to clean such surfaces by removing the brush bar and using the supplied plug in the brush bar hole. This setting should also be used to give the best performance on hard floors with deep crevices – read the manual for cleaning of such 'non-standard' surfaces and to get familiarized with the unit in general.
Removable dirt bin is easy, simple and clean to empty (just don't clean it yard above the trash can!). It features empty slider to help push out accumulated dirt and debris after cleaning. Dirt cup capacity is 0.6 liters and it is perhaps the best practice to empty it after each cleaning.
Bissell 1984 AirRam uses mechanical filter, which is washable and should be cleaned if suction decreases. Note: never reinstall moist/wet filter back into the unit. Air filtration is generally OK, however, it is not HEPA grade air filtration.
Swivel steering provides great control around furniture, walls, stairs and other similar objects. Handle can lay flat, making it possible for vacuum to reach and clean under the furniture and similar areas.
Bissell 1984 features LED headlights, making it easy to see and clean the dirt and avoid things and items that should not be vacuumed.
Unit is self-standing and requires very little space when not in use. Since the battery can be charged while on-board, Bissell 1984 AirRam can be used as excellent emergency vacuum, too.
During operation, unit is rather quiet, especially when compared with larger, corded vacuums.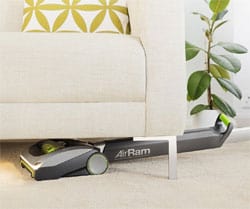 Long Story Short – Bissell 1984 AirRam is excellent cordless vacuum cleaner of very innovative design. It can't double as handheld vacuum cleaner as some stick and light upright cordless/corded units, but it can cover rather large area on a single battery charge, without changing the settings when traversing from one surface to another. Roller brush bristles are gentle on the wooden floors and do very good job on the carpets.
It is self-standing unit, requiring very little space when stored, waiting to be used instantly, when required.
It is not designed for cleaning upholstery, crevices, cars or any elevated surface.
​For more reviews and recommendations, check
Bissell 1984 AirRam Cordless Vacuum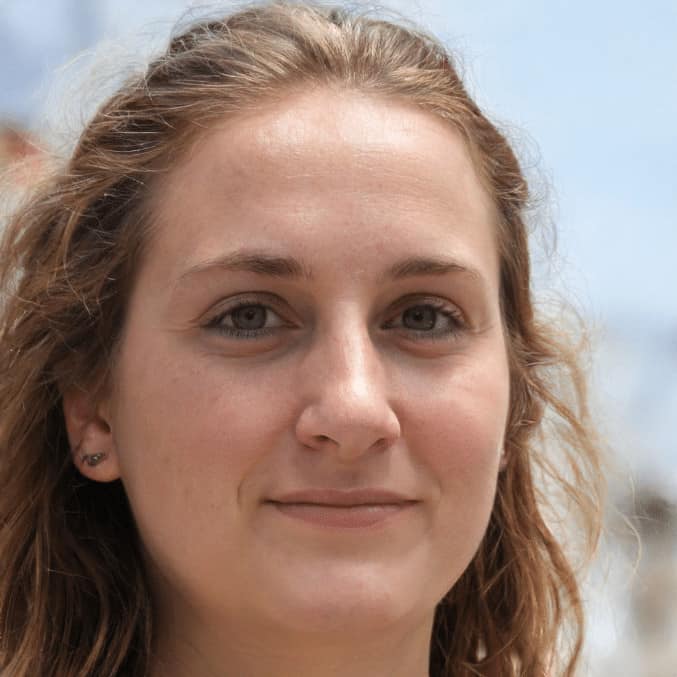 With a degree in engineering, Kathryn Hansen loves to write about how things work. Having her own dilemmas on how to pick the best vacuum cleaner for her large family (with a handful of furry four-legged members as well), Kathryn decided to help others in the same situation. After all, vacuum cleaners are critical to a healthy lifestyle and people have a hard time choosing the best one for their needs.