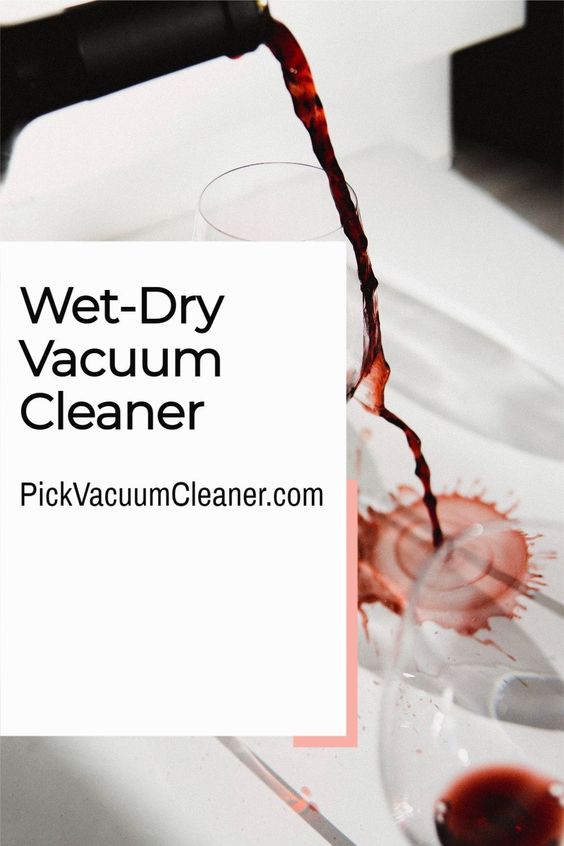 A wet-dry vacuum cleaner is a specialized type of drum or cylinder unit that you can use to clean wet dirt or liquids. You can use a wet-dry vacuum cleaner either indoors or outdoors.
Most of the wet-dry vacuum models find their purpose in industrial plants, manufacturing facilities, and workshops. However, you can also use them around the house as well just like a regular vacuum cleaner. They can perform household tasks with the added bonus of vacuuming liquids and debris.
Wet and dry vacuum cleaners come in different sizes and for different applications. Some come in a handheld format, while other are bigger. In any case, a wet-dry vacuum cleaner comes in handy for tons of situations. Sure, you're sacrificing compactness, but you can't deny the usefulness of a shop vac. Out of all the vacuum cleaner types on our website, this is probably the most useful.
Types of a Wet-Dry Vacuum Cleaner
Mini
This is the smallest type of wet-dry vacuum that you can get. It's extremely portable and you can fit it basically anywhere you want. However, be aware that you'll get a far lower capacity than with anything else.
Small
Although these sacrifice a lot of performance, their capacity is slightly higher than their mini counterpart. And just like with the mini models, you can store them practically anywhere.
Medium
These offer a great balance between performance and portability. While not as powerful as the full-fledged vacs, you can still use them both in workshops and around the house.
Large
If you want full power, then get one of the large models. They're surprisingly efficient for all sorts of tasks, including vacuuming debris and large chunks of dried out dust. As you can imagine, these models also have a much higher capacity. So if it's raining hard on a construction site, you'll be able to take that water out more easily.
Best Wet-Dry Vacuum Cleaner Models
CRAFTSMAN CMXEVBE17595 Heavy-Duty Shop Vacuum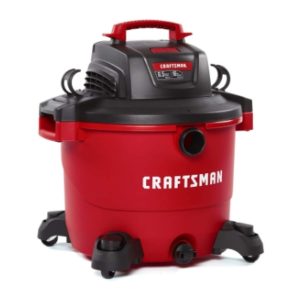 If you want a powerful wet-dry vacuum cleaner that can handle any type of liquid, dust, and debris, you can't go wrong with the CRAFTSMAN CMXEVBE17595.
We like the flexible hose that lets you rotate it a complete 180 degrees. It makes working around any workshop or construction site a breeze. What's more, it's good even for blowing leaves and grass clippings thanks to the rear blowing port. Furthermore, the CRAFTSMAN CMXEVBE17595 Shop Vacuum comes with a few useful accessories even with the basic package. These include a utility nozzle, two extension wands, a wet nozzle, car nozzle, and much more.
Pros
Comes in 16 or 20-gallon versions
Powerful 6.5 peak HP provides extra power for large projects
Oversized top carry handle makes it more portable despite its large size
Much quieter than many other models with the same power and capacity
Cons
When opening the package, a strong plastic smell comes out
Some buyers said their package came with missing attachments or screws
Verdict
The CRAFTSMAN CMXEVBE17595 is the best wet-dry vacuum cleaner we have seen in quite a while. For all the features and dependability you get, the price is more than worthy.
Vacmaster 3 Peak HP 5 or 8 Gallon Wet Dry Vacuum Cleaner
If you want a lighter and more compact version of a heavy-duty vacuum, the Vacmaster 3 Peak HP is a great choice.
For such a ridiculously low price, the unit that you're getting is absolutely phenomenal. The Vacmaster 3 Peak HP is incredibly lightweight, coming at just around 10 pounds. We like the way it handles, how much power it can output, and the compact form factor that makes it easy to store almost anywhere.
Pros
Up to 17 feet of working range thanks to the extended power cord, safety cleaning hose, and extension wands
The suction power is more than enough to do the job in the garage, workshop, or around the house
Three main functions make this a highly versatile unit: wet, dry, and blower
Swivel casters make it easy to carry the unit around everywhere
Cons
It doesn't come with a crevice tool by default
Slightly noisier than other models, even when compared to larger vacs
Verdict
The Vacmaster 3 Peak HP Wet-Dry Vacuum Cleaner does a fantastic job and comes at an extremely affordable price. We recommend it for anyone who's interested in this type of shop vac.
The Bottom Line
If you want a reliable wet-dry vacuum cleaner, either of the models mentioned above will fit your needs quite well. They are great for construction sites, garages, homes, and so much more.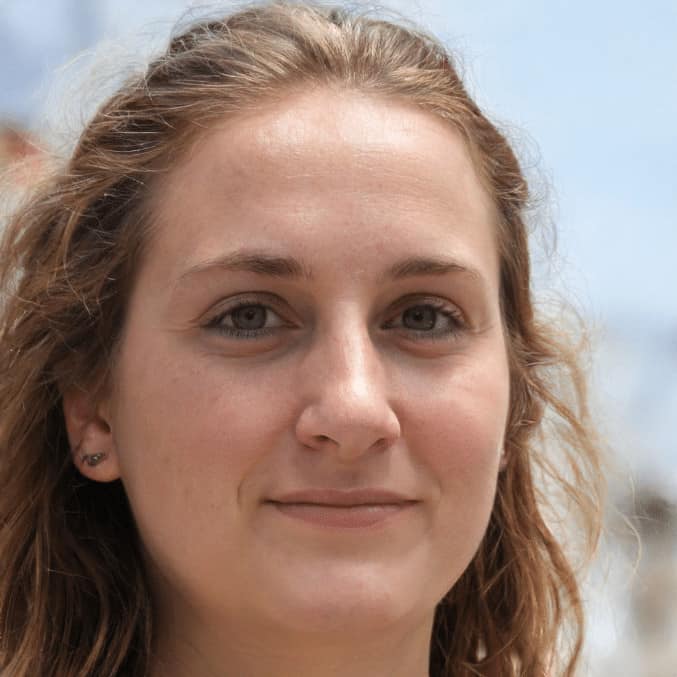 With a degree in engineering, Kathryn Hansen loves to write about how things work. Having her own dilemmas on how to pick the best vacuum cleaner for her large family (with a handful of furry four-legged members as well), Kathryn decided to help others in the same situation. After all, vacuum cleaners are critical to a healthy lifestyle and people have a hard time choosing the best one for their needs.