Raycop RS2 UV Sanitizing HEPA Allergen Mattress Vacuum is high-end, very specialized mattress vacuum cleaner. It can be used to effectively clean and sanitize not only mattresses, but also curtains, pillows, blankets, upholstery and all other surfaces and materials than tolerate this type of cleaning. Raycop RS2 uses several methods to remove dirt, bacteria, pollen and other allergens from cleaned surface: deep vibrations, rotating brush, UV light, and strong suction.
Raycop RS2 is very similar to the more budget friendly Raycop LITE model, with several important differences.
Standard vacuum cleaners with extension hoses can be used to clean mattresses and similar surfaces, especially if they have attachments with rotating brushes that agitate surface, which help loosen the surface dirt, which is then picked off the mattress by strong suction. However, that kind of cleaning is not efficient nor thorough.
In order to clean mattresses, specialized mattress vacuums are required. One of the interesting features of all mattress vacuums is that they look – odd! Raycop RS2 is not an exception.
Raycop RS2 Mattress Vacuum Cleaner Specifications
Rycop RS2 weighs 96 oz (2.72 kg) and it is far from being light mattress vacuum. However, it is not too heavy to be used comfortably and its weight actually helps with having firm contact with cleaned surfaces.
Physical dimensions are 15 x 17 x 6 inches (38 x 43.2 x 15.2 cm). This unit is anything but a small mattress vacuum cleaner. But, to pack all the features that comes with such unit, one simply needs space 🙂
Maximum power consumption is 300 W. This is corded unit, and it comes with automatic power cord rewind system!
Raycop RS2 Mattress Vacuum Cleaner Features
Raycop RS2 employs several different methods for cleaning mattresses and other similar surfaces from viruses, bacteria, pollen, dust mites and other bed bugs and allergens.
To clean mattresses properly, Raycop RS2 uses:
– high frequency vibrations: vibrating pads vibrate at 4600 – 5000 Hz and penetrate deeply in the mattress, loosening the dirt, pollen, dust mites and other potential allergens and bed bugs,
– rotating brush helps in cleaning surface dirt and debris,
– strong suction pick off both deeply embedded and surface dirt and debris,
– if something is left in the mattress, strong UV light will kill it, leaving the surface sanitize. Raycop RS2 uses 11 W UV-C light lamp which provides around 9 inches (~23 cm) sanitation wide path.
Some mattress cleaners use additional hot air to warm and dry the surface, but there is no hot air blower in Raycop RS2 model.
Nonetheless, according to the Raycop tests, extraction rates are as follows:
– bacteria: 99.99% after 2 seconds,
– virus: 99.99% after 5 seconds,
– pollen: 99.8% after 1 minute,
– house dust: 99.9% in 1 minute.
This is why all mattress vacuums must traverse slowly across cleaned surface, preferably several times, to improve the cleaning.
Since this is rather specific vacuum type, it is highly recommended to read the manual/instructions when it arrives.
Raycop RS2 comes with a dual dirt-air filtration system which includes a HEPA filter, which is able to capture 99.9% of common allergens.
Raycom doesn't state the size of 'common allergens', but 99.9% air filtration puts this unit somewhere between E12 and H13 class (EU standards), which is slightly worse than US HEPA definition (99.97% of 0.3 microns or larger particles – between H13 and H14 EU filter classes).
For more about HEPA filtration and HEPA vacuums, feel free to check Exhaust Filtration – HEPA Vacuum Cleaners article.
All controls except the button for power cord rewind system are on the handle and they include: alert light to wash the dust box filter, alert light to replace micro HEPA filter, dust box light, delicate, normal and heavy operating modes and lock lamp.
Note that delicate, normal and heavy operating modes enable the unit to clean various surfaces without damaging them.
Safety Features
To improve safety, Raycop RS2 comes with several very important features:
– motor temperature sensor – if the motor overheats for any reason, unit will shut off the motor. There are several reasons why this might happen, some of them include full dirt cup, dirt air filters, clog in the system etc.
– run time control system – if the unit is used constantly for around 29 minutes, the unit will beep for 5 times and then automatically stop.
– UV lamp safety – in order for UV lamp to operate, vacuum must be close to the cleaning surface. This prevents any potential damage to the property and UV burns to the skin.
– micro HEPA filter replacement – it signals the user that it is time to replace micro HEPA filter.
– dust box filter sensors – one sensor prevents the device to operate without the dust box (dirt cup) filter, while other sensor detects when the dust box filter is dirty and must be washed.
– lock function – unit is locked when left for about one minute while the power cord is in the wall socket.
Note: when required, dust box (dirt cup), filters and brush bar are easily removed from the unit. Brush bar is not 'tangle-free' design, so people with long hair and pets will have to clean it more often.
For easier storage, Raycop RS2 comes with a storage cradle.
Raycop RS2 vs. Raycop LITE Mattress Vacuum Cleaners
At the moment, Raycop produces two similar mattress vacuum cleaners: Raycop RS2 and Raycop LITE.
Their main differences include:
– Raycop LITE is smaller (11x14x6 inches) and lighter (~4 pounds vs ~6 pounds),
– Raycop LITE has only one operating mode,
– Raycop LITE has weaker UV-C lamp – 6 W vs 11 W,
– Raycop LITE has smaller and slower pulsating pads and suction nozzle is narrower,
– Raycop LITE also has very similar sanitation results (along the width of the UV-C Lamp), but the dust cleanup is weaker.
– both units have similar dirt-air filtration level,
Photo: Raycop RS2 (on the left) and Raycop LITE (on the right) – units are not to the same scale on the picture.
– Raycop RS2 comes with the storage cradle, while the storage cradle for Raycop LITE is an optional item,
– Raycop RS2 is more expensive model.
For people having issues with allergens, asthma, bed bugs or they have pets, Raycop RS2 is recommended model. Other people might find Raycop LITE as better suited vacuum.
---
Long Story Short – Both units do their job well, it's just that Raycop RS2 does its job better and faster. And it cost more.
For more reviews and recommendations, check Raycop RS2 and RAYCOP LITE Amazon links (links open in the new windows).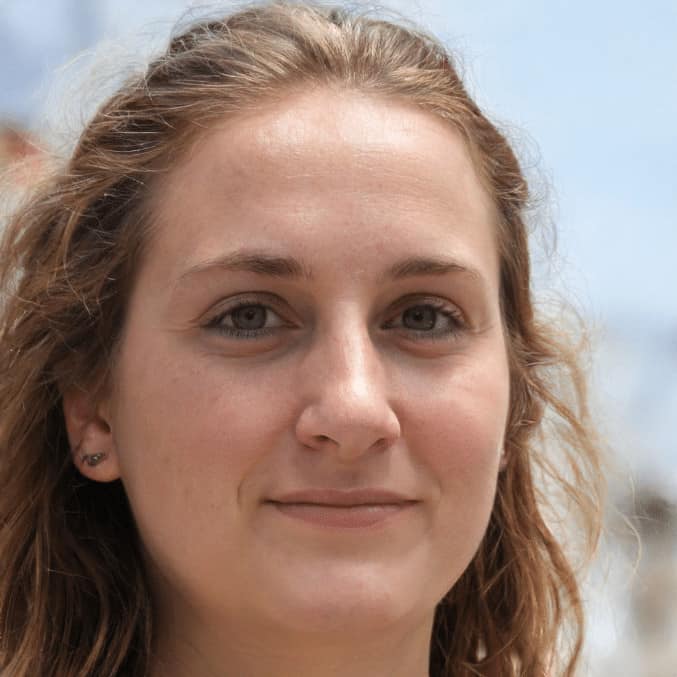 With a degree in engineering, Kathryn Hansen loves to write about how things work. Having her own dilemmas on how to pick the best vacuum cleaner for her large family (with a handful of furry four-legged members as well), Kathryn decided to help others in the same situation. After all, vacuum cleaners are critical to a healthy lifestyle and people have a hard time choosing the best one for their needs.