iTavah 120W Car Vacuum Cleaner is corded portable handheld car vacuum cleaner. It is powered using 12 V cigarette lighter socket and 14.7 feet (~4.5 m) power cord. For such a small unit, it has very decent suction.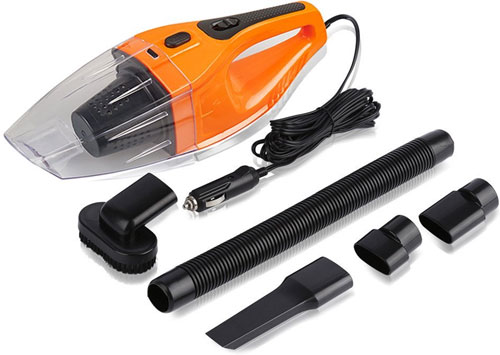 Car vacuums designed to work with 12 V cigarette lighter socket fit between cordless vacuums and 110V/220V power socket vacuums.
12 V cigarette lighter socket vacuums doesn't have power of larger 110V/220V vacuums, but they are stronger than cordless vacuums and they can operate much longer than cordless vacuums. After all, car battery is much larger than battery of any handheld cordless vacuum.
However, most important limits for 12 V cigarette lighter socket vacuums are cigarette lighter maximum current (10 Amp) and thus power (120 W).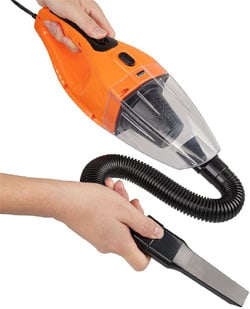 iTavah 120W Car Vacuum Cleaner package includes 120W car vacuum cleaner, one EVA soft pipe, two pipe connections, a flat nozzle, a brush nozzle, a carry bag and the user manual. Unit is very simple to use, but just in case, before first use, read the manual.
iTavah 120W Car Vacuum Cleaner operate at 12 V DC. If you wish to use it at home, feel free, just be sure to get universal AC-DC power socket adapter converter capable of supplying at least 10 Amps for longer period of time.
Motor is rated at 120W and it creates suction of 4000 Pa (Pascals). 4 kPa is decent suction for a vacuums cleaner, and very good suction for vacuum of this size. For example, larger and stronger mains powered vacuums can achieve easily 20 kPa with much larger air flow – and they use at least 10x stronger motors!
Main body size is 13.78 x 3.54 x 3.34 inches (35 x 9 x 8.5 cm) and the main body weight is 17.46oz (495g). Since the vacuum comes with the carrying bag, it can be stored in the car easily and used when required – for regular cleanings, for emergencies etc.
Since the unit's motor is rated at 120 W and the unit uses cigarette lighter socket, it is not recommended to use this vacuum more than 15 minutes continuously due to possible overheating issues. Also, when in use, cigarette lighter socket can be rather warm, even hot, after longer use – be careful when unplugging the unit.
Personally, it takes less time to clean the car (mostly!), but in any case, be aware of these warnings. Again, read the manual before first use!
Anyway, due to small hose and available attachments, iTavah 120W Car Vacuum Cleaner can reach and clean various uneven surfaces and tight spaces.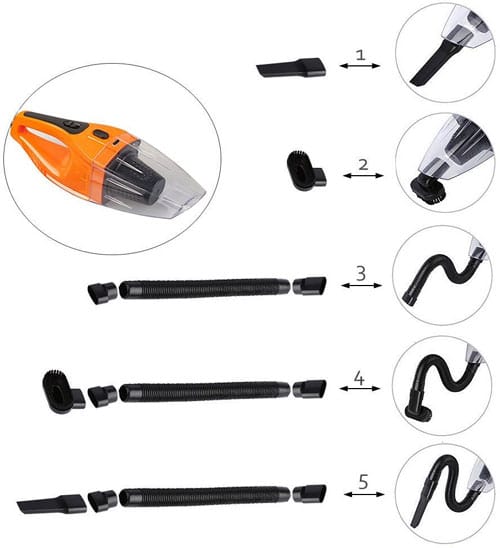 Unit does NOT come with powered pet hair brush or any similar tool – brush nozzle which comes with the unit can be used to clean even pet hair, just be sure to clean the brush after use.
Dirt bin capacity is rather small, which is normal for vacuums like this. Dirt bin is made of transparent plastic, which is very important when vacuuming tight spaces – one can find long lost small items and even jewelry (been there, done that!).
Air filter is mechanical and it consists of protective mask which prevents larger objects to hit and damage the HEPA filter itself.
HEPA air filter is wet/dry filter and is washable – when you notice that vacuum cleaner loses suction, it is time to wash the filter.
iTavah 120W Car Vacuum Cleaner can be used to clean wet debris, however, be sure that removed liquids never reach the lower part of filter mask. And if the filter gets wet, dry it before next use. Note: wet filter decreases air flow through the unit, decreasing the suction, but also decreasing the cooling effect on the motor – motor can get hot quickly, if the filter is wet or very dirty.
Long story short – iTavah 120W Car Vacuum Cleaner is very good car vacuum cleaner. It comes at very affordable price, has nice set of attachments, good suction, can be used to clean both wet and dry debris. And if you are worried about this vacuum discharging your car battery during vacuuming, keep in mind that 10 minutes of operation consumes around 1.7 Ah of your car's battery.
For more reviews and recommendations, check iTavah 120W Car Vacuum Cleaner
Amazon link (link opens in the new window).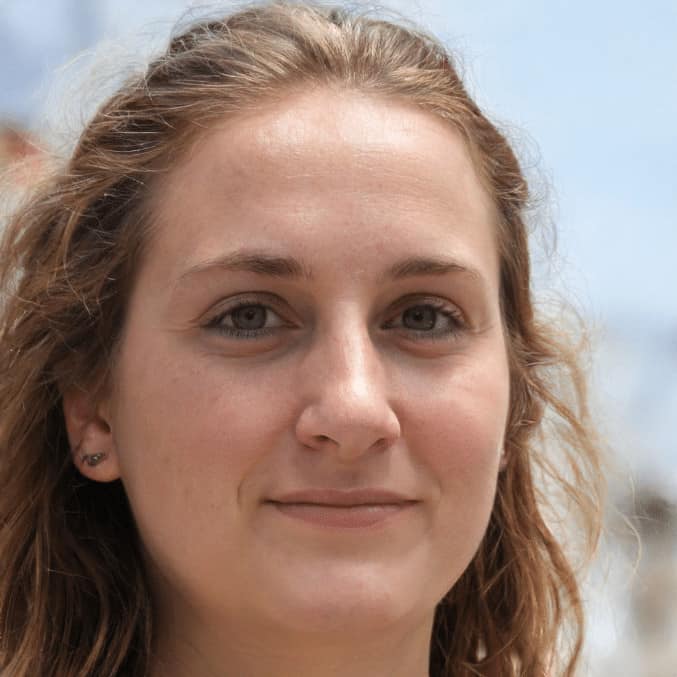 With a degree in engineering, Kathryn Hansen loves to write about how things work. Having her own dilemmas on how to pick the best vacuum cleaner for her large family (with a handful of furry four-legged members as well), Kathryn decided to help others in the same situation. After all, vacuum cleaners are critical to a healthy lifestyle and people have a hard time choosing the best one for their needs.