The Hoover FH11300PC Spotless Portable Carpet & Upholstery Spot Cleaner is a specialized spot cleaner, suitable for removing various stains, spots, dirt, messes, etc. from carpets, upholstery, stairs, car seats, hard floors, and similar. It can be even used on wooden floors, too, but with great care and only if the wood floor finish is certified for such cleaning.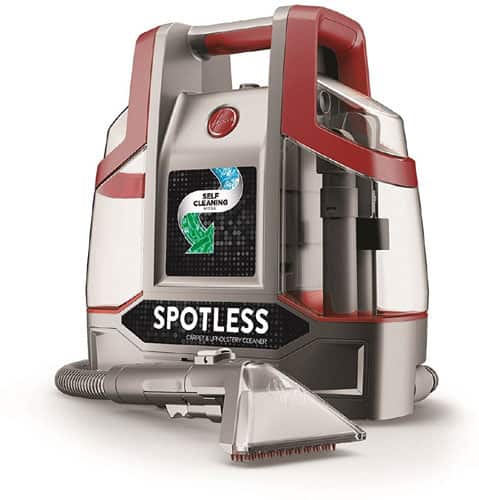 Hoover FH11300PC Spot Cleaner is a portable, lightweight carpet and upholstery cleaner which uses water and cleaning agents to clean everyday stains and spills. Hard to remove and other stubborn dirty spots can be even (should be!) pretreated before cleaning.
Hoover FH11300PC Spot Cleaner sprays water and cleaning agent mixture, scrubs dirty area and then uses suction to remove dirt and dirty water.
The unit comes with a self-cleaning hose that flushes the hose after each use to help remove dirt and bacteria. When it arrives, the unit requires some assembly, but no tools are required. In any case, before assembly and especially before first use, be sure to thoroughly read the manual – this is a specific cleaning product and not 'just another' wet-dry vacuum cleaner.

Many stains can be removed using plain water, scrubbing motion, and suction. However, Hoover FH11300PC Spot Cleaner can use various stain and odor removal formulas to loosen and remove dirt and grime from carpet, upholstery, car seats, tiles, and similar areas.
Cleaning formulas come in many versions, depending on the type of dirt, type of surface, with various fragrances, in various packages – choose according to your personal needs and requirements.
Hoover FH11300PC comes with 14 feet (~4.3 m) power cord and in combination with 5 feet (~1.53 m) hose, allows one to reach and remove stains wherever required. Unit weight slightly less than 9 pounds (4.1 kg) and can be easily carried around. Note that this is the weight with empty tanks and without a power cord.
Hoover FH11300PC has a dual tank system, one tank for clean water and a second for dirty water. Clean water tank capacity is 51 ounces (~1.51 liters) and dirty water tank capacity is 36 ounces (~1.1 liters). It is highly recommended to empty and rinse both tanks after each use, especially if the unit is going to be stored for a longer period of time. Tanks are transparent, enabling users to easily monitor the amount of liquids in both tanks.
Personally, 14 feet power cord can be a little bit short – in that case, one can use an extension cord, just be aware that the unit has a 3.5 Amp (420 W) motor. For such load, almost any extension cord can be used, but to keep things safe, check the extension cord ratings. The power cord is wrapped manually – there is no automatic rewind system and for such short power cords, it is perhaps not even required.
Hoover FH11300PC includes 8 oz bottle expert clean detergent, 4 oz bottle expert clean pretreat gel, and a multipurpose rubber nub tool made of antimicrobial materials to protect the tool against bacteria, mold, and mildew.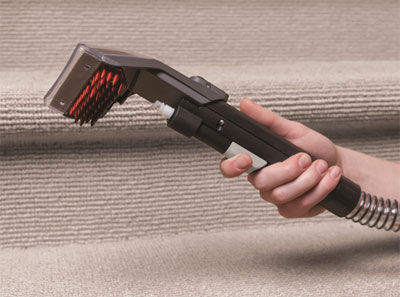 Hoover FH11300PC portable carpet cleaner should be used only if the upholstery fabric is marked with a 'W' (for 'wet' cleaning) or 'S/W' (for 'solvent/dry' or 'wet' cleaning). If the fabric is with marked 'S' ('solvent/dry' cleaning only), don't use this or any other similar spot cleaner.
If you are unsure about ratings of your surfaces, make a small color test in a small, hidden area by gently rubbing the surface of the carpet or upholstery with a dampened white cloth. Wait 10-15 minutes and then check for color removal or bleed with a white dry cloth or paper towel.
When cleaning carpets and similar surfaces positioned on the wooden floors, it is good practice to place some plastic protection underneath the carpet, in order to prevent moisture to damage the wooden floor – such damage often can be noticed only after weeks or even months, so be careful.
After cleaning, carpets, seats, and upholstery remain moist and should be left to dry.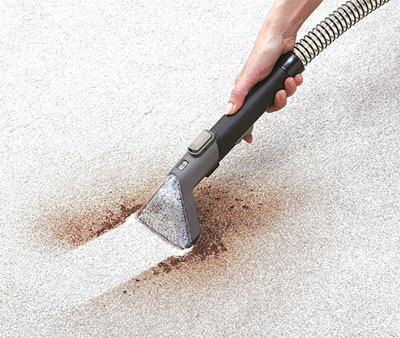 Unit is very easy to use – just fill the cleaning solution in the unit, attach cleaning tool (if required), turn the unit on, and spray a generous amount of cleaning solution over the dirty area by pressing the trigger behind the tool and scrub the stain in a back and forth motion.
After you're done cleaning the mess and the dirt tank, you should clean the hose – add the warm water to the small mess fill line on the clean water tank, remove the cleaning tool/attachment from the hose, turn the unit on and push the open end of the hose into yellow self-clean port on the back of the unit for 5-10 seconds, without pressing the trigger.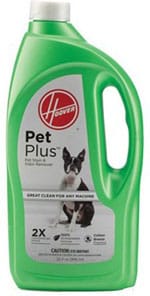 The clean water from the clean water tank will rush through the hose, effectively cleaning it and removing the odor-causing dirt and bacteria left in the hose. If needed, repeat the process as needed and turn off the unit when the hose is fully clean.
Hoover FH11300PC Spotless Portable Carpet and Upholstery Spot Cleaner is a great cleaning tool that comes at a great price. However, there are also few cons that one should be aware of:
– rubbing tool is manual and all the rubbing is done by the user. While this is actually good when cleaning small messes on sensitive surfaces, cleaning any larger surface requires time and some effort. Recommendation: use warm water and cleaning agents/formulas.
– there is no water heater of any kind. Hot water/steam can damage many surfaces, but warm water, with or without a cleaning agent, can help remove stains much better than cold water. And can lead to somewhat faster drying. So, when required, use warm water/cleaning solution – again, warm, not!
Hoover FH11300PC comes with a 2-year warranty.
For more reviews and recommendations, feel free to check the Hoover FH11300PC Spot Cleaner
Amazon link (link opens in the new window).
Since cleaning solutions are so important in cleaning the spots properly, Hoover FH11300PC comes with 8-oz expert clean detergent and 4-oz expert clean pretreat gel. Try cleaning with them and without them, and soon you will notice the difference.
For the most popular cleaning solutions, check Hoover Stain and Odor Remover
Amazon link (link opens in the new window).
Products Similar to the Hoover FH11300PC
Hoover PowerDash FH50700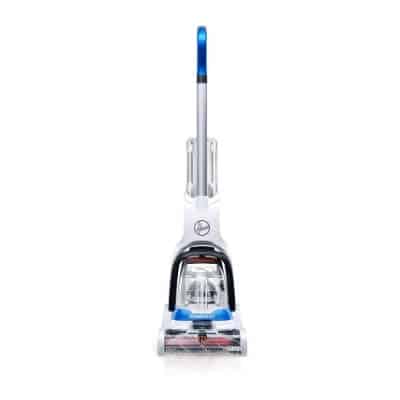 The Hoover PowerDash FH50700 delivers powerful carpet cleaning with reliable protection against further dust settlements and stains setting into the material. What sets this model apart is the fact that it offers twice the cleaning power of standard portable carpet cleaners. Furthermore, it has a Heatforce feature that dries carpets much faster that they would dry on their own.
Because of its compact size, it's perfect for high-traffic homes with many people, pets, and furniture. Furthermore, the antimicrobial brushroll provides extra protection against foul odors such as the ones left behind by pets. With that said, we think that this is a great alternative to the Hoover FH11300PC in case it is not in stock or if you simply want something similarly good in a different form factor.
BISSELL SpotClean Pet Pro 2458 Portable Carpet Cleaner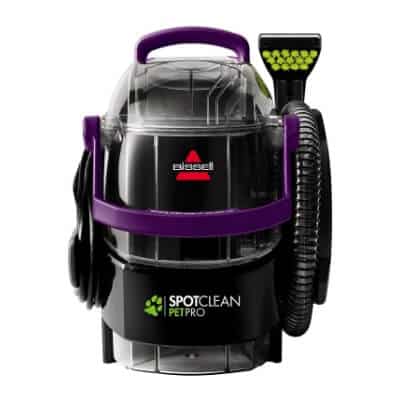 Let's get the major part out of the way: we like this particular product because you have to option to purchase it alongside a PetPro formula, or together with the formula and a Boost. So if this is your first time getting a carpet floor cleaner, you're practically covered. Now let's get to why this unit is a great carpet cleaner in its own right.
First of all, the vacuum offers impressive suction and professional-grade cleanliness, as it completely removes stubborn pet stains when used in combination with Bissell's pet formula. And thanks to the 3-inch tough stain tool, you'll have an easy time scrubbing away even large portions of the floor without having to move your hand around all that much.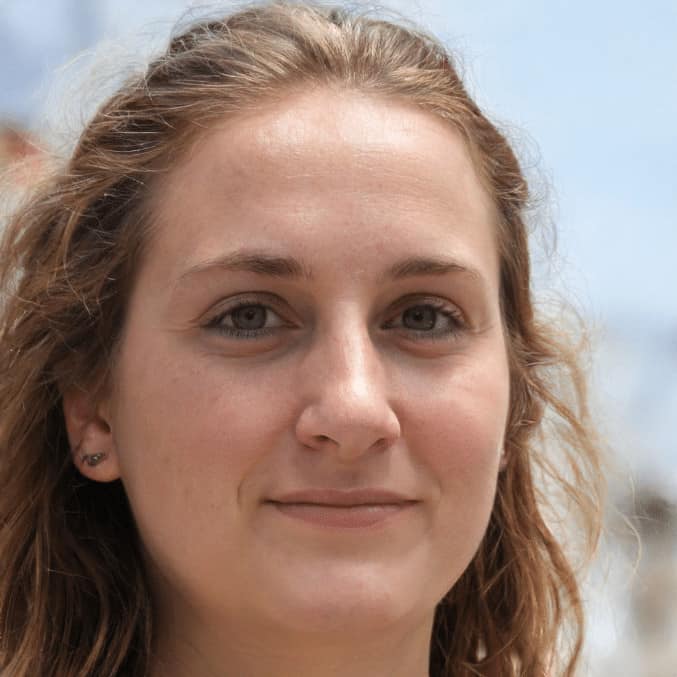 With a degree in engineering, Kathryn Hansen loves to write about how things work. Having her own dilemmas on how to pick the best vacuum cleaner for her large family (with a handful of furry four-legged members as well), Kathryn decided to help others in the same situation. After all, vacuum cleaners are critical to a healthy lifestyle and people have a hard time choosing the best one for their needs.