Dyson Asthma and Allergy Kit contains three Dyson's vacuum attachments designed to clean dust, dirt, allergens, hair, fibers, and other debris from hard-to-reach places around the home.
The Dyson Asthma and Allergy Kit includes Soft Dusting Brush, Mattress Tool, Flexi Crevice Tool, and an adapter.
The Dyson Asthma and Allergy Kit includes:
– Soft Dusting Brush,
– Mattress Tool,
– Flexi Crevice Tool,
– adapter.
The Soft Dusting Brush helps gently remove fine dust and allergens from flat surfaces and delicate areas like upholstery, TV and computer screens and displays, pictures, and similar.

 

Its fine nylon bristles are angled at 45° to sweep dust particles from the surface into the airflow, helping the dirt being vacuumed into the vacuum cleaner. Note that it is of vital importance to have a vacuum cleaner with good air filtration, preferably a true HEPA vacuum cleaner.

The front bristles are spaced wider to prevent sticking to furniture when being pushed during the vacuuming.

A felt strip along the center of the brush protects polished and sensitive surfaces from scratching. Nonetheless, when cleaning delicate surfaces, be careful regarding applied pressure.

The tapered shape of the brush channels vacuum's airflow to distribute vacuuming pressure evenly across the length of the cleaning attachment.
Mattress Tool helps cleaning dust, dirt, and allergens from mattresses, upholstery, and similar flat and not-so-flat surfaces.

 

It is made from tough polypropylene for strength and durability and it allows the user to press and push it, without the fear of mechanical failure. Nonetheless, don't push it too hard, or something, in the end, will fail!

The top of the mattress tool is angled to distribute suction power evenly across the tool's width.

The tool neck is angled at 45° and in combination with a rounded front, making it easier to push the tool across the fabric, carpet pile, and mattresses.

Lint pickers on the front and back edges of the tool gather, ball, and release fibers into the airflow, where they are sucked away into the vacuum.

Note: Dyson Mattress Tool doesn't have a rotating brush bar to help remove pet and human hair or UV light to sterilize the mattresses and other surfaces that tolerate strong UV light.

Dyson Flexi Crevice Tool is an extendable and flexible crevice tool, helping remove dust and dirt from tight and hard-to-reach spaces such as the gaps between cabinets, car and similar seats, behind and under furniture, etc.

 

Flexi Crevice Tool has three main sections: main crevice shaft, extendable rubber section, and stiff nylon bristles.

The tough polypropylene main crevice shaft can be used as a regular crevice tool or as an extended crevice tool.

The extendable rubber section is both tough enough to channel high-velocity airflow without deforming and flexible enough to bend around corners.

Stiff nylon bristles at the end of the tool agitate and dislodge stubborn and ground-in dirt, while airflow removes them into the vacuum.
Note: Dyson Asthma and Allergy Kit comes with a small, plastic adapter, making it possible to use this cleaning kit on all Dyson upright, canister, and cordless vacuum cleaners – according to the official Dyson site.
All cleaning tools in this kit can be found and bought individually, but as a kit, they cost less, and as a kit can cover more surfaces and clean more thoroughly.
For more reviews and recommendations, feel free to check Dyson Asthma & Allergy Kit
Amazon link (link opens in the new window).
Products Similar to the Dyson Asthma and Allergy Kit
YYSU Accessory Tool Kit Attachment Set with Extension Hose
This kit from YYSU comes with an extension hose, one mattress brush, a crevice tool, one mini soft dusting brush, a stiff bristle brush, and a two-in-one combination brush tool. All of these accessories can connect to the Dyson V8, V7, V10, V11, SV10, and SV11 vacuum cleaners without any additional adapters.
These accessories are ideal for any home, car, and office building. They work wonders for cleaning car seats, stairs, furniture, sofas, fabrics, stairs, bookshelves, appliances, drawers, cabinets, corners, and much more. Furthermore, most user reviews for these accessories are positive, so it's highly likely that they'll be a perfect fit for you as well. In conclusion, we really recommend this kit if you've got one of the specified vacuum cleaners.
ilovelife Brush Attachment Kit for Dyson V8, V7, V10, V11 – Vacuum Cleaner Accessories
While these tools won't fit the Dyson V6, DC35, or DC48, they will feel right at home when using them with the V8, V7, V10, and V11. All of these accessories are made from ABS material, which grants them more durability compared to standard vacuum cleaner accessories that you can find just about anywhere.
The package includes a crevice tool, a mattress tool, one soft dusting brush, and a combination tool. Each accessory comes with a six-month warranty. Also worth noting is that these are not original Dyson products. However, they fit the specified models very well, and they are far cheaper than original parts. With that said, this is the best option you've got as an emergency replacement or if you simply can't afford an original replacement part.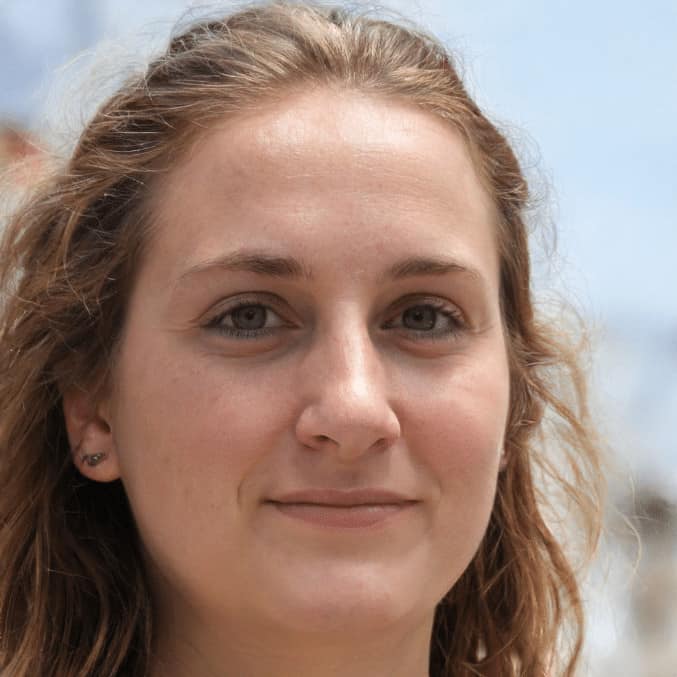 With a degree in engineering, Kathryn Hansen loves to write about how things work. Having her own dilemmas on how to pick the best vacuum cleaner for her large family (with a handful of furry four-legged members as well), Kathryn decided to help others in the same situation. After all, vacuum cleaners are critical to a healthy lifestyle and people have a hard time choosing the best one for their needs.