Black & Decker PAV1200W 12-Volt Cyclonic-Action Automotive Pivoting-Nose Handheld Vacuum Cleaner is small, lightweight, but powerful vacuum cleaner, powered using car lighter adapter. And it comes at affordable price, too.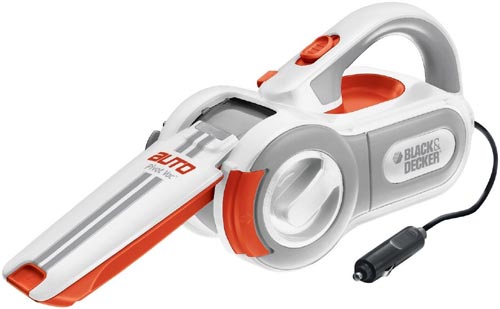 As said before, Black & Decker PAV1200W 12-Volt is powered using car light adapter, but it doesn't have 1200W – 12V car lighter adapters have circuit breakers around 10A, so its maximum power is less than 120W. This vacuum cleaner is rated at around 11 air watts.
It doesn't have batteries, but being powered by car battery, it can operate for long period of time, without power loss. Also, it is a bagless design with cyclonic filtration – no suction loss when dirt cup is filled. Dirt capacity is around 11.8 oz.
However, it is highly recommended to clean the dirt cup after each cleaning to avoid any unpleasant smell originating from vacuum cleaner.
Vacuum cleaner has pivoting nozzle enabling it to reach tight places. If that is not possible, this vacuum comes with accessory hose, upholstery detail brush, long extendable crevice tool and small brush tool – something for everyone 🙂
Filter is washable – it is removed by turning the filter counterclockwise and then washed with tap water. Be sure that filter is dry before placing it back into the vacuum. If you are unsure about this procedure – read the manual.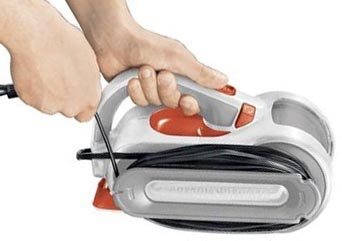 Power cord is 16 feet long – around 4.9m – and is long enough for reaching trunks of the most cars, at least through the foldable back seats. Power cord is wrapped manually – no automatic system of any kind. Don't forget that this is under 50$ car vacuum cleaner!
This vacuum is very compact, measuring 7.3 x 6.6 x 14.3 inches (18.5 x 16.8 x 36.3 cm) and it comes with two year warranty.
B&D PAV1200W vacuum can't be used at home without power adapter – any standard 220/110V that has 120W car lighter adapter will do the job. As such, it can be used at home as an emergency vacuum cleaner, but not for deep cleaning – it simply doesn't have power to be compared with large vacuums. It is designed as vehicle vacuum cleaner that comes in handy bag containing everything that comes with the cleaner ready to be used as required.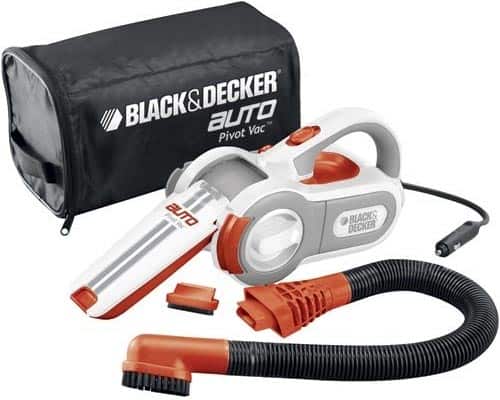 Also, few con's – suction power could be, IMHO, better for lighter plug vacuum cleaner. It is good, but, could be better. If you are using AC/DC adapter, be sure that it can provide 120W continuously, for longer period of time, since weaker adapters can get rather warm, almost hot, after few minutes of operation.
Automatic winding cord mechanism would increase a price of the unit, but it would be nice thing to have. Call me lazy, but …
For more reviews and recommendations, feel free to follow Black & Decker PAV1200W Amazon link (link opens in the new window).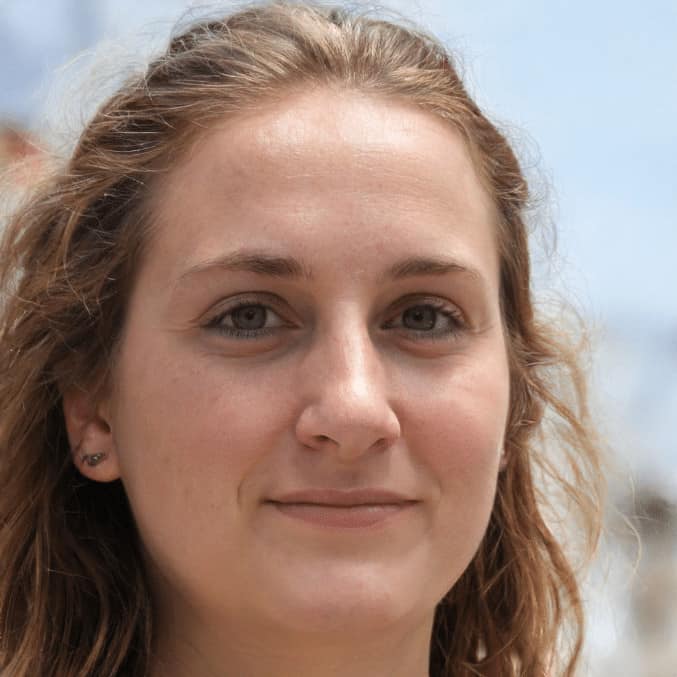 With a degree in engineering, Kathryn Hansen loves to write about how things work. Having her own dilemmas on how to pick the best vacuum cleaner for her large family (with a handful of furry four-legged members as well), Kathryn decided to help others in the same situation. After all, vacuum cleaners are critical to a healthy lifestyle and people have a hard time choosing the best one for their needs.