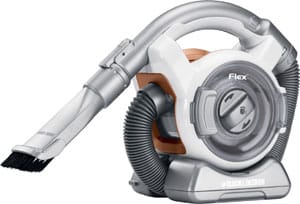 Black & Decker FHV1200 Flex Vac Cordless Ultra-Compact Vacuum Cleaner is cheap and versatile compact, handheld, cordless vacuum cleaner. It is larger and stronger than average cordless vacuum cleaner, but little bit weaker than standard compact corded vacuum cleaner – but those vacuums don't have freedom and autonomy of corded vacuum cleaners.
Black & Decker FHV1200 Characteristics and Features
Black & Decker FHV1200 comes with many features and characteristics that makes it interesting choice for second home vacuum cleaner:
– ultra-compact design – save space, minimizes size and weight
– cordless vacuum cleaner with high-performance motor – great suction packed in small package
– 4-foot flexible hose, long crevice tool, nozzle/brush tool, and pet-hair cleaning tool – various accessories for improved and reliable cleaning
– 3-stage filtration system for clean air exhaust – very good filtration which is great for everyone having problems with allergies and asthma.
– easy-empty dirt canister – there is no need to get hands dirty when emptying dirt canister
– other features: charger, storage caddy and dishwasher-safe filter
Black & Decker FHV1200 measures approximately 12-1/5 by 6-2/5 by 10 inches (approximately 32x16x25 cm), so it is compact and can be operated using only one hand.
FHV1200 comes with two years warranty – just to be sure, check that before you purchase this vacuum cleaner.
Anyway, FHV1200 is great small, autonomous, lightweight and relatively quiet vacuum cleaner.
But, as any other vacuum cleaner, FHV1200 has few issues that we must mention:
– this model is powered with NiCd batteries – great batteries for short burst of power, but they lack capacity and it takes 20 hours (practically a day) before your vacuum cleaner is ready for next usage.
– operating time is around 5-6 minutes continuously – after that time vacuum cleaner starts to lose power and one of the things that one must NOT do is to totally drain NiCd batteries.
– FHV1200 must NOT be used while charging since current surge, required by strong motor, can damage charger (personally, I have seen NiCd chargers go to flames when doing this – not on FHV1200, but not something I would recommend).
– filter gets dirty rather quickly – sometimes even after just few minutes of operation, depending what was cleaned
Long story short – if you need small, lightweight, compact and strong cordless vacuum cleaner, that can operate 5 minutes every 24, or so, hours, this vacuum cleaner is good for you. It is not expensive, rather, it is cheap for such strength and general quality. But, personally, I don't know why Black & Decker didn't use NiMh or some Lithium battery – they would make this vacuum cleaner little bit more expensive (maybe 10-20 dollars or euros), but it would operate for longer and charge in hour or two, with quick chargers maybe even in 15-20 minutes …
For more reviews and recommendations, feel free to follow Black & Decker FHV1200 Amazon link (link opens in the new window).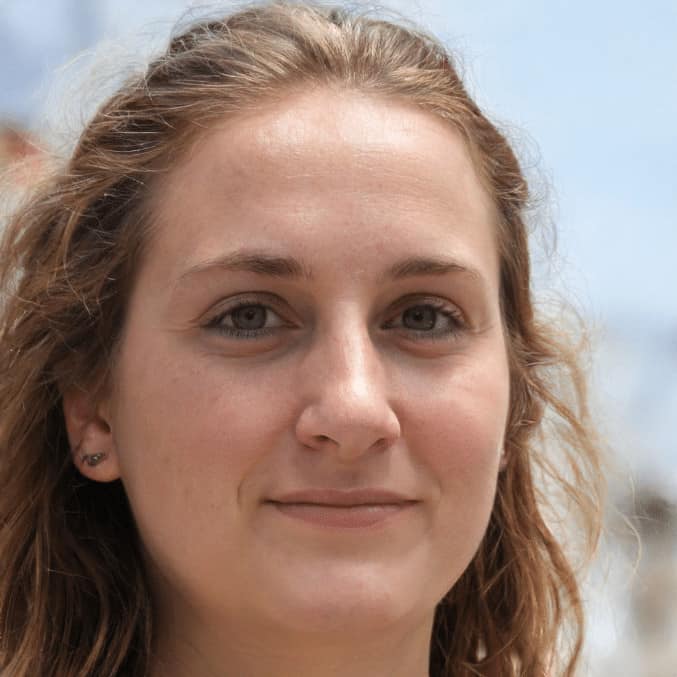 With a degree in engineering, Kathryn Hansen loves to write about how things work. Having her own dilemmas on how to pick the best vacuum cleaner for her large family (with a handful of furry four-legged members as well), Kathryn decided to help others in the same situation. After all, vacuum cleaners are critical to a healthy lifestyle and people have a hard time choosing the best one for their needs.