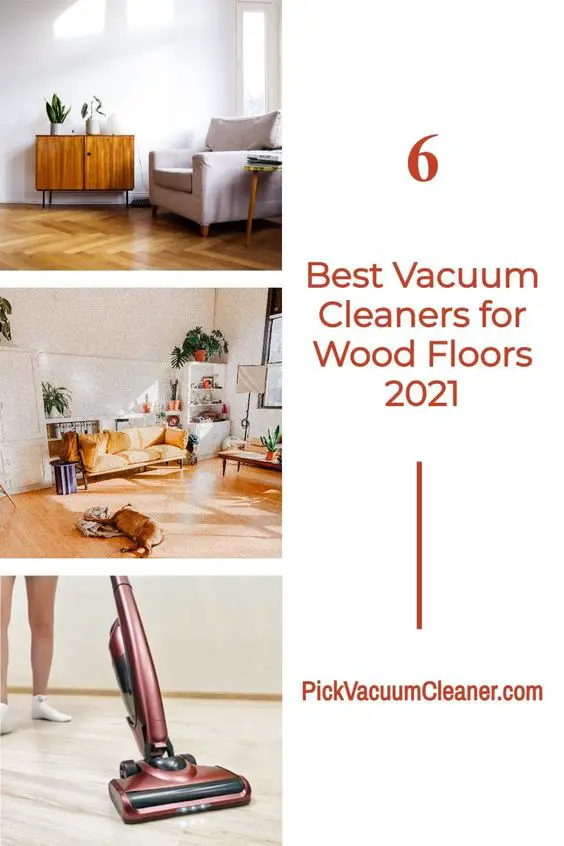 If you are currently looking to purchase a vacuum for wood floors, there are plenty of offers on the market that should satisfy your needs. However, only a few truly stand out as the top models in this category. We have handpicked those in our list and we will present them to you in ascending order starting with the lowest position all the way up to number one.
Best Vacuum for Wood Floors (Updated List)
Before we begin, you should know the basic things that we took into consideration when choosing the models below. First and foremost, we had to take the price to value ratio into consideration. As long as the vacuum performs up to par to how much it costs, it gets a passing grade in our opinion.
Secondly, the vacuum needs to be able to clean dust and other types of debris from wooden floors without scratching them. If it can't do that, then the whole purpose of a hardwood floor vacuum cleaner would be obsolete. And finally, the vacuum needs to consume as little energy as possible if it's a cordless one or has a much longer cord than normally necessary if we're talking about corded models. With that out of the way, let's get to our countdown:
---
6. Tineco A10 Hero Cordless Stick/Handheld Vacuum Cleaner for Wood Floors
You might not have heard of Tineco, but it's a company that shows a lot of promise. Their A10 Hero vacuum for wood floors is lightweight, easy to carry around, and seamless to use under many circumstances. It works great not just on wood floors, but also as a multi-purpose vacuum for all types of surfaces out there. In theory, you can use it even in a workshop and it should handle things just well (except for wet dirt, obviously). There's not much you can say about it, but you should know that it is truly efficient.
Pros
It has two levels of very powerful suction to make it easier when switching between cleaning surfaces
You're not limited by the length of the cord, unlike the case with other models on this list
Easy to take apart and clean; requires minimum effort
Relatively quiet considering the impressive suction power that it's got
Cons
The battery power duration not be enough if you live in a bigger than average house
The docking piece has no place to store the mini-power brush
---
5. Eureka Mighty Mite 3670G Vacuum Cleaner for Wood Floors
"Eureka" might not be Archimedes's signature exclamation in this context, but it sure is one neat vacuum cleaner for wood floors. As it stands, the Mighty Mite 3670G is convenient to use both in the house and in your car if necessary. It comes with a blower port and a variety of tools that will surely help you clean wood floors and multiple other surface types with ease. Controlling the suction power and other options on this vacuum is relatively easy thanks to how the controls are placed.
Considering the fact that it comes with a 20-foot power cord, it's highly unlikely you'll need to stop and connect it to another power outlet unless your house is incredibly big. But one of the options we like the most is the blower port. To use the blower port, detach hose from the front side of the canister and attach it to the blower port on the back side of the canister. Yes, it's that simple, which is yet another reason that it has made it on our list. Too few vacuums have such an option these days.
Pros
It's easy to pull around the house, or to pick up and carry without strain
The bag is easy to replace and it holds a decent amount of dust, so you don't have to empty it as often
The cord is easy to reach and tuck away as the unit can swivel to give you easy access
Impressive suction power given the fair price that you pay for this unit
Cons
The hose has a tendency to kink easily so it might be annoying at times
It can be a little too easy to reduce the suction power by accident because of how the switch is placed
---
4. Dirt Devil Razor Multi Floor Corded Upright Vacuum Cleaner
Coming with the patented Spin4Pro Premium Pet Brushroll, the Dirt Devil Razor manages to do a fantastic job when it comes to wood floors, carpets, and pet hair. It's also got a three-stage filtration system that works great. When paired with its excellent Endura filter, it manages to capture fine dust particles with ease and keep them from flowing back into the air. Another thing that really enhances the experience is the Instant Cleaning Wand, which gives it ten extra feet of cleaning reach.
And if all of that wasn't enough to convince you, the Dirt Devil Razor also comes with the patented Turboclaw pet hair tool. Shaped exactly like a claw, you can use this with back and forth motions to capture pet hair on the tool itself, not just what gets sucked by the motor. Overall, you're getting a really sweet deal, especially when taking the price into consideration. And on top of that, you're also getting Dirt Devil's premium quality that they are known for.
Pros
The swivel head is easy to maneuver regardless of how strong or weak you are
Powerful suction deals well even with pet hair and other "sticky" debris
Glides smoothly on wood floors and it doesn't scratch them at all
The cord is very long so you won't feel limited in regards to freedom of movement
Cons
Long hair does get a bit tangled around the brush in the floor unit
The hose doesn't extend as far as it could because of the heavy suction
---
3. Dyson Ball Multi Floor 2 Upright Vacuum Cleaner
When you say "Dyson", many people often think about the reliable products that this company makes, including dryers, purificators, and vacuums. This vacuum in particular uses radial root cyclone technology provides air suction seamlessly to capture even the finest dust particles before they even reach the dust cup. Not only that, but you won't have to interact with the dust all, as it has a dust cup that you can empty with the simple press of a button.
Another thing that we like about the Dyson Ball Multi Floor 2 is its wand. It's lightweight and easy to maneuver, making it extremely simple to vacuum high places that would otherwise be hard to reach. And whilst there are no specific attachments for pet hair, many users have found it extremely easy to clean such messes with what you already get in the box. Overall, if you're pleased with other Dyson products that you've tried in the past, you need not worry because this one is also on the same level.
Pros
Wand and long-reach hose release in one smooth action, making it easy to reach up high
Ball-style vacuum body makes it extremely easy to maneuver around corners and through tight spaces
It has an active base plate that automatically raises or lowers when going from carpet to floor and vice-versa
No need to touch the dirt; just push the button and the dust cup empties itself automatically
Cons
When placing the hose back onto the neck, it doesn't always snap into place
The hose is very difficult to pull completely out for use
---
2. Bissell Zing 2156A Canister Vacuum for Wood Floors
Here we have the Zing 2156A from Bissell, which comes with a dirt cup capacity of 2 liters so you can empty it less often than you would other similarly-priced vacuums. And, you guessed it, it's a bagless model so you won't have to deal with those nasty, dirty bags and all the dust that they let out once you need to empty them. The vacuum weighs less than 8 pounds, so you won't have trouble carrying it from one room to another when you need to move.
Furthermore, the cleaning head adjusts easily when moving from a carpeted floor to a hard surface. That's a huge advantage if your home has multiple types of carpets and floor surfaces that need vacuuming. Plus, it has an air flow regulator that reduces tension and keeps things running smoothly. One final note: you might have noticed the very low price. Many might disregard it because of this, wrongfully thinking that it's low-quality. That couldn't be farther from the truth.
Pros
Excellent suction power for a vacuum cleaner that's priced so low
No brush bar means no stalling when encountering a surprise small object or hair tie
The tools that it comes with are excellent for hard wood floors, small spaces, and crevices
Dirt cup filters and post motor filter systems help capture smaller and finer dust particles
Cons
Some might consider the cord to be a little too short to go through the hallway
The extension tubes tend to collect dirt on the outsides by static and suction
---
1. Shark NV356E S2 Navigator Lift-Away Professional Upright Vacuum
No products found.
Coming from one of the most respected vacuum brands on the market, it's no wonder that the Shark S2 Navigator NV356E came in the top position. It comes with a dustaway hardfloor attachment that's meant to clean wood floors to the max. The dust cup has a 2.2 quarts capacity, so you won't need to empty it as often as other models. And, even better, it's a lift-away style dust cup that makes the job all that easier.
Furthermore, you can buy an extra attachment for it called the "hard floor hero". As you can tell, Shark's research team has put a lot of emphasis on creating the perfect vacuum for wood floors specifically. And when paired with all its other advantages, it's hard not to see the true value of the NV356E as a whole. Ease of use, maneuverability, suction power, and high efficiency. Overall, we consider that it truly deserves the top spot on our list.
Pros
Suction power is great, it can even suck pet hair with the specialized pet powerbrush attachments
The price to value ratio is excellent, especially when comparing it to other Shark offerings
It's light and relatively quiet considering how much power is "under the hood"
The attachment holder is solid and reliable
Cons
It might start tipping a little if you pull the hose too far
If you have a shag rug, it might be a little hard to push the vacuum over it
---
Frequently Asked Questions
Is it better to vacuum or sweep hardwood floors?
Not long ago, cleaning experts would recommend you sweep hardwood floors instead of vacuuming them. However, thanks to recent advancements in technology, you have plenty of options to choose from. And the best ones are, obviously, the ones on this list.
What is the best way to keep hardwood floors clean?
Apart from vacuuming, we also recommend you mop hardwood floors frequently. Get a cleaning solution that has dust-preventive properties to assure a prolonged cleaning state. Options for the best mop for hardwood floors include those with a microfiber head, as the material is design to capture dust and other small particles perfectly.
---
The Bottom Line
The best vacuum cleaner for wood floors is the one from this list that satisfies all your needs without going overboard on your budget. Whichever one you end up choosing, we're pretty sure that you'll be satisfied in regards to how much money you've spent on it.
Not only that, you'll get the full benefits of having a reliable vacuum cleaner that will last you for years and years to come without much hassle. So, which model are you going for? Feel free to leave us a comment below with your decision and how you ended up going for that particular model. We're always happy to see a discussion flourish with our wonderful community.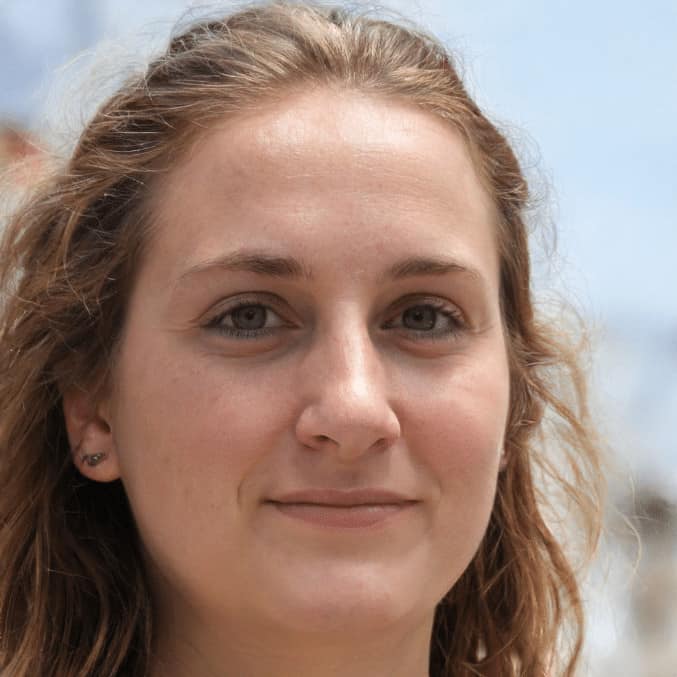 With a degree in engineering, Kathryn Hansen loves to write about how things work. Having her own dilemmas on how to pick the best vacuum cleaner for her large family (with a handful of furry four-legged members as well), Kathryn decided to help others in the same situation. After all, vacuum cleaners are critical to a healthy lifestyle and people have a hard time choosing the best one for their needs.