If you are in the market for a Samsung Powerbot, then there is a good chance that you are looking for a Samsung Powerbot review to help you make a purchasing decision.
However, it's not quite that simple. You should be aware that the Samsung line has been around for a very long time. And, because of that fact, there are actually a number of different Samsung Powerbots that you can choose from.
With that said, however, it is helpful to know, especially as you look through Samsung Powerbot review sites, that there are some features that are common among all of the Samsung models. So, if you like what Samsung as a brand has to offer, then you will probably be satisfied with any Samsung Powerbot that you find. However, there are some differences from one product to the next to be aware of.
A Unique Square Shape for Corners
To begin this Samsung Powerbot review, let's talk about something that you will find on all Samsung Powerbot models. That "something" is the unique square shape.
Samsung Electronics R7040 Robot Vacuum Wi-Fi Connectivity, Ideal for...
You might not think that the shape of your vacuum matters, but trust us, it does. The square shape of the Powerbot models, so different from the rounded shapes that you will find elsewhere, really helps Samsung vacuums to get in the corners of rooms. So, if you struggle with a lot of dust in corners and hidden areas, you will probably want to go with a Samsung over the "other guys."
The square shape also helps if you have a lot of baseboards in your home design. It's not just the shape that helps either. The highly specialized edge brushes that you will find on Samsung models really "seals the deal" for many consumers, making this a brand that is often worth choosing over others, even if it does sometimes mean paying a slightly higher price.
Supreme Suctioning Power for Deep Clean
After looking at a wide range of different vacuums across varying brands, we have to say that, when it comes to suctioning power, we are probably the most impressed with Samsung vacuums.
And, among the Samsung products, the one that does the best job in terms of suctioning is, without a doubt, the Samsung Powerbot R7070. This model in particular really has a lot of suctioning capability that many other models, including many of those from the same brand, lack.
This particular model has such good suctioning that it can pick up just about anything. Even fine particles like flour are easily picked up with this model. Plus, it is great with pet hair and pet dander, which makes it a truly excellent choice for pet owners.
A Beautiful Sleek and Slim Design
Another really nice feature of the Samsung models is that they have a sleek, slim design. This is especially true when it comes to the VR9000 model. While most Powerbots do have a modern appeal to their design, this one is practically a work of art.
So, if you are someone who is not okay with a big, intrusive machine taking up space in your home or ruining decor, this is the way to go. It's so slim that few will notice it, and, if it does attract too much attention for your preferences, you can easily tuck it away into a hidden space so it won't ruin your home's ambiance.
A Long Cleaning Cycle for Dust-Free Floors
Many of the robotic vacuums on the market today fail to give the thorough, deep type of floor cleaning that people who are picky about their homes prefer. If you fall into that "picky" category, you will be glad to know that Samsung models do deliver a truly deep and thorough cleaning. Most models have at least a 99-minute cleaning cycle, which is a whole lot longer than many other brands.
This full cleaning cycle gives your vacuum a chance to thoroughly hit every room in your home with time allowed to also get into the corners and crevices where dust and dirt are likely to accumulate.
If you are a meticulous type of person who will not be satisfied with anything but the deepest and fullest clean, then a Powerbot is the way to go.
Choosing the Right Model for You
Hopefully, from this review, it is fairly obvious that Samsung Powerbots are a smart choice. If you do decide to go with one, though, you may be wondering which model you should choose.
All of the models are good, so you really can't make a bad decision. But, with that said, it is not a bad idea to look at the different options, to determine what matters most to you in a vacuum bot, and then to make your decision based on that.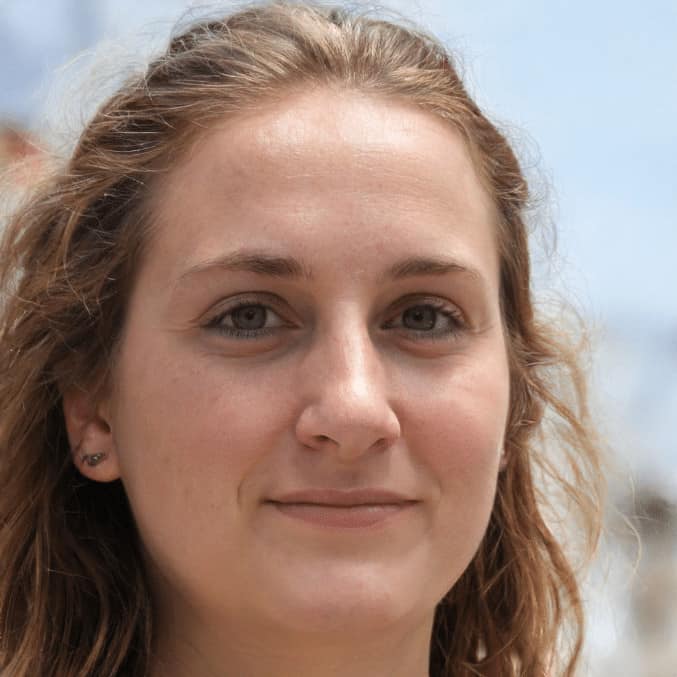 With a degree in engineering, Kathryn Hansen loves to write about how things work. Having her own dilemmas on how to pick the best vacuum cleaner for her large family (with a handful of furry four-legged members as well), Kathryn decided to help others in the same situation. After all, vacuum cleaners are critical to a healthy lifestyle and people have a hard time choosing the best one for their needs.