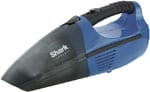 Shark Cordless Pet Perfect Hand Vac (SV75Z) is a small, lightweight, handheld, cordless vacuum cleaner with dirt cyclonic separation and a washable mechanical filter. It uses NiMH batteries, providing plenty of power, at a very acceptable price. It also comes with a motorized brush and crevice tool.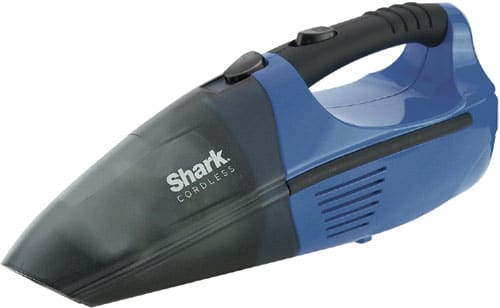 Shark Cordless Pet Perfect Hand Vac (SV75Z) Features and Specifications
Shark SV75Z vacuum is suitable for cleaning smaller areas, including surfaces like carpet, upholstery, car mats and seats, and similar.
The unit comes with a motorized brush and crevice tool, which are not so common in vacuums of this price range (below 50$).
A Motorized brush does rather a good job in cleaning human and pet hair, it just needs to be cleaned from time to time. Of course, don't expect this vacuum to be matched to the 10x more expensive, mains powered, pet vacuums.
Crevice tool helps with removing dirt from narrow and tight places, between seats, along the edges, and similar.
Shark SV75Z is powered by a 15.6 V NiMH battery – suction is good, and the vacuum does its job. Controls are on the handle and are easily used by only one finger.
Air filtration is good and is done in two stages – cyclonic separation and mechanical filter. Shark SV75Z uses so-called 'Twister Cyclone Technology' which also provides suction even when the dirt cup is relatively full.
The mechanical filter is easily detachable and washable. Again, air filtration is good, but not a HEPA grade air filtration.
Shark SV75Z is a bagless model and it uses a dust cup that is emptied easily – the capacity of the dust cup is good for the vacuum's size.
The unit is rather light (3.28 pounds, ~ 1.5 kg) and easy to use, even by kids and the elderly.
Shark Cordless Pet Perfect Hand Vac (SV75Z) is an excellent cordless vacuum cleaner for cleaning smaller messes and in emergencies.
It is very similar to the Shark Cordless Pet Perfect II Hand Vac (SV780). Their comparison is given in the following table:
Note: Amazon links in the table are affiliate links and they open in the new window.
Shark Cordless Pet Perfect SV75Z Model is lighter, has fewer cleaning attachments, and is somewhat cheaper.
Shark Cordless Pet Perfect SV780 is slightly heavier, costs a little bit more, but it comes with more cleaning tools and attachments and with the charging stand, too!
If you need a small and lightweight, cordless vacuum cleaner, suitable for various surfaces at home, in the car, boat, RV, etc. consider these vacuums. The price difference is very small, but one pound of weight can be important if they are used by children and elderly people.
Note: some sites claim even a 5-year limited warranty, but we have tried to check it and it is a 1-year limited warranty.
For more reviews and recommendations, feel free to check the Shark Cordless Pet Perfect Hand Vac (SV75Z)
Amazon link.
Other Similar Products
BLACK+DECKER HHVI315JO42 Cordless Handheld Vacuum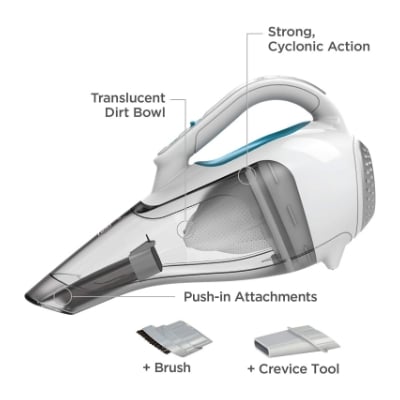 This gorgeous handheld vacuum comes from BLACK+DECKER and features a beautiful and attractive color pallet. But it's not just the color that it has going for it. The vacuum also comes with a washable bowl and filter, so you won't have to fiddle looking for extra attachments or replacement parts. Its wide-mouth design for large debris and cyclonic action helps keep the filter clean and the suction strong.
Furthermore, it can continue cleaning for up to 10 hours per battery charge, so there's no reason for you to worry much once you've taken it out of the power plug. This vac also includes a crevice tool that provides access to hard to reach areas and it also has a brush that allows you to dust and vacuum upholstery. Overall, we recommend it for people who want quality on a budget.
Audew Cordless Handheld Vacuum
With 2200 mAh lithium-ion battery and quick charge tech, Audew handheld vacuum cleaner could work constantly for 25-30 minutes after fully charged for 3-5 hours. Because of the fast-charging technology, this vacuum lasts a fairly long time at full power despite charging it for such a short period of time.
Running at a meager 70 dB, this vacuum is fairly silent considering its size and power, which becomes even more impressive once you remember that it retails for far less than $50. The filter of Audew vacuum hoover is made of stainless steel and sponge which is washable and reusable. You could easy to press the release button when the dust bin is full. Take off the HEPA filter and clean it with the brush or wash it with water after that.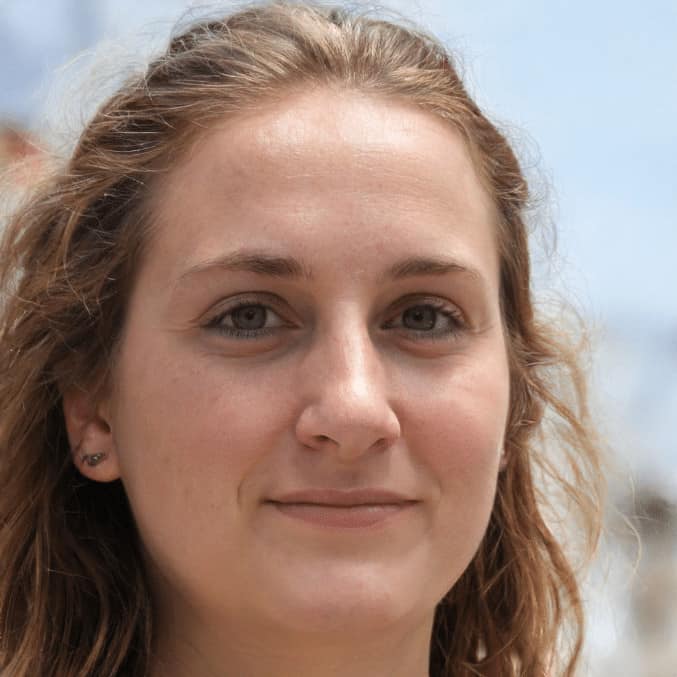 With a degree in engineering, Kathryn Hansen loves to write about how things work. Having her own dilemmas on how to pick the best vacuum cleaner for her large family (with a handful of furry four-legged members as well), Kathryn decided to help others in the same situation. After all, vacuum cleaners are critical to a healthy lifestyle and people have a hard time choosing the best one for their needs.