Royal RY8300 Everlast Upright Vacuum Cleaner is an expensive but durable full metal vacuum cleaner. Although it comes with a high, really high price tag, it comes with a 7 year warranty. This vacuum cleaner is made to last for – generations. And the best of all – it gets the job done …
Royal RY8300 Everlast Upright Vacuum Cleaner comes with a 14″ (~35.6cm) bell-shaped nozzle and a curved, double-row ball bearing revolving brush with a stiffener to pick up deep down dirt that other vacuum cleaners leave behind. The on/off switch is conveniently located in the handle.
The bell-shaped nozzle also provides effective dual edge cleaning along baseboards and edges of furniture, making the cleaning job twice as easy.
For better maneuverability and control, RY8300 comes equipped with a patented self-propelling "Cushionaire" feature and a wide wheel design. Being all metal makes this vacuum cleaner lasts much longer, but also heavier. Being 'self propelled', greatly mitigates this issue. Note: all heavy duty vacuum cleaners are heavier than those 'plastic, 6-12 months warranty' cheap vacuum cleaners.
In order to help protect the vacuum from any damage to the fan or motor, the unique, curved metal fan blades were designed to deflect large foreign objects.
Some of RY8300 features:
– powerful 10 amp motor,
– durable Microtex outer bag with full-length zipper and top-fill disposable bag,
– 40 feet (~12m), vinyl-covered cord,
– unique Adjust-O-Rite (vacuum gauge) height indicator, with 5-position height settings, identifies proper nozzle setting for carpet height,
– handle grip designed to ensure comfort while cleaning,
– headlight allows spotting dirt that lingers underneath furniture and beds,
– the 7-year factory warranty (note on the warranty: before buying, check warranty terms – 7 years is a great warranty for a rather expensive appliance that will be used on a daily basis)
– brush light sensor lets you know when it's time to service the belt or the revolving brush (often, some cleaning is enough),
– deodorizer feature freshens carpet as you vacuum and increase the sensation of cleanliness,
– HEPA grade filtration (very important for people with asthma and allergies, but also for everybody not wanting dirty air to return to the cleaned area),
– ~15 pounds (~7kg) operating product weight – not the lightest upright vacuum cleaner around, but still easy to use and maneuver around,
If you need a big, strong, and robust vacuum cleaner, consider this one. It is expensive, but in the long run (years, maybe even decades!), it is worth every (euro)cent. On the other hand, if you need a vacuum cleaner for a small house or flat, this vacuum cleaner is overkill!
On the other hand, keep in mind:
– this is a rather loud vacuum cleaner – such suction power does come with noise penalty,
– attachments are sold separately and putting accessories on is not the easiest thing to do,
– when cleaning edges on your right side, a dirt bag can come in the way.
Other than that, this is a fantastic vacuum cleaner.
For more reviews and recommendations, feel free to check the Royal RY8300 Everlast Upright Vacuum Cleaner Amazon link (link opens in the new window).
If you need an upright vacuum cleaner, but this Royal vacuum is slightly over your budget, please check Shark Rotator NV501 vs Navigator NV356E vs Rocket NV480 Vacuum Cleaner – Comparisons, Reviews, and Recommendation article. They are much cheaper vacuums, don't have all the options that Royal RY8300 has, but they get their job done, too!
Similar to the Royal RY8300 Everlast Upright Vacuum Cleaner
Hoover UH74110 Pet Max Bagless Upright Vacuum Cleaner
Hoover is known for making high-quality vacuums overall, and the UH74110 Pet Max is one of those as well. It comes with a 12-foot wand that has several attachments for multiple types of surfaces and spaces. And the Allergenblock technology captures 97% of pet dander, dust and pollen particles and blocks them from re-entering the air, much like a HEPA filter.
Compared to previous Hoover Pet Max units, this one promises to deliver a lifespan that is three times longer than what you would have initially gotten. Furthermore, you get a convenient cleaning experience as the dust cup capacity goes up to 2.5 liters – more than enough to let you clean several times before needing to be emptied.
Kenmore DU2012 AllergenSeal Bagless Upright Vacuum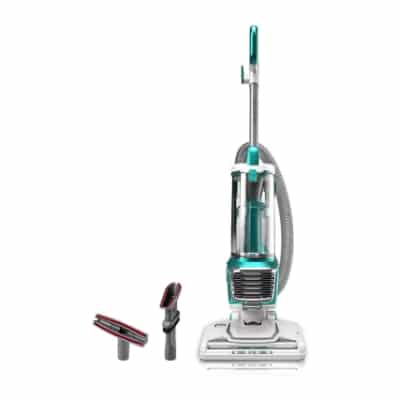 This vacuum traps 99.97% of dust and particles and keeps them from getting out into the air again thanks to the AllergenSeal Certified HEPA filtration system.
The Kenmore DU2012 also has a two-motor system that excels in sucking up every small particle of dust that you might encounter in your home. And thanks to the reliable suction control, it provides a fantastic cleaning efficiency and an optimal airflow for every type of dust pollutants out there.
Furthermore, the Kenmore Vacuum's wand can detach and extend up to 10 feet so you can clean the entire floor, all the way up the walls and the ceiling as well. As for ease of use, the swivel system allows you to easily make it glide around corners, furniture, and other obstacles that might get in your way when cleaning.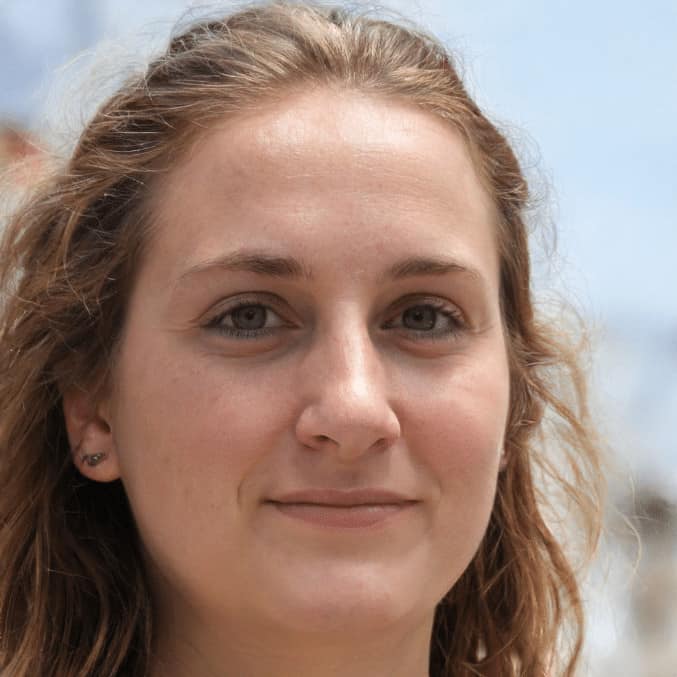 With a degree in engineering, Kathryn Hansen loves to write about how things work. Having her own dilemmas on how to pick the best vacuum cleaner for her large family (with a handful of furry four-legged members as well), Kathryn decided to help others in the same situation. After all, vacuum cleaners are critical to a healthy lifestyle and people have a hard time choosing the best one for their needs.