Rowenta RH8559 Delta Force 18V Cordless Bagless Stick Vacuum Cleaner is Energy Star rated vacuum cleaner with declared 40 minute runtime. It is large and powerful stick vacuum cleaner for hard surfaces and carpet, that can be used even as main vacuum cleaner in small homes.
Rowenta RH8559 18V Features and Specifications
Being 47 inches (120cm) tall and weighing around 7.5 pounds (3.4kg), Rowenta RH8559 is 'big and heavy', self-standing cordless bagless stick vacuum cleaner. This 'big and heavy' means that it is lighter than standard upright or canister vacuum cleaners and heavier than ordinary emergency handheld cordless vacuum cleaners.
Since it is cordless, it has great autonomy and can easily go from room to room without pulling cord around.
It is designed mostly for hard floors, area rugs and low to medium pile carpets. Due to design of delta suction head (it has one large central and two small canals to maximize suction around all edges of the head), it easily reaches hard to access areas, even corners. If you have stairs, you will easily vacuum them using both hands – on level floor, it is easily maneuvered using only one hand.
Triangle Delta Head has motorized cleaning brush for cleaning various surfaces – it is easily turned on or off.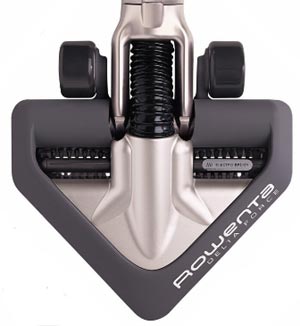 Since it is self-standing device, it requires little space – it is stored easily somewhere in the corner, waiting to be used as big and strong emergency vacuum cleaner or for regular use. Charging station is not used – while it is not in use, vacuum cleaner is simply plugged into the electrical outlet to recharge.
Rowenta's patented Delta Force cyclonic bagless technology accelerates vacuumed air through 3 filtration systems – it is not a HEPA grade filtering, but quality of exhaust air is more than enough, unless someone in your family suffers from various allergies and have other health issues related to the quality of air in your home.. Dirt bin is relatively large (33oz – good for stick vacuum cleaners) and designed not to cause any suction power loss until almost full – dust bin is easily emptied, so do yourself a favor and empty it after each larger vacuuming.
Rowenta RH8559 operates at 18V and has large capacity battery. When run at full power, it can operate for about 20 minutes. If not pushed to the limit, operating time can be extended to 40-45 minutes.
Operating time of 15-20 minutes at full power doesn't sound a lot, but in that time, this vacuum can cover and clean large area.
Long story short: this is fantastic stick vacuum cleaner. It is cordless, with good endurance. It is bagless, with decent capacity dirt bin that is cleaned easily. It is relatively big and sturdy. And it comes with nice price tag – what you pay is what you get.
For more reviews and recommendations, feel free to check Rowenta RH8559 Delta Force 18V Cordless Bagless Stick Vacuum Cleaner Amazon link (link opens in the new window).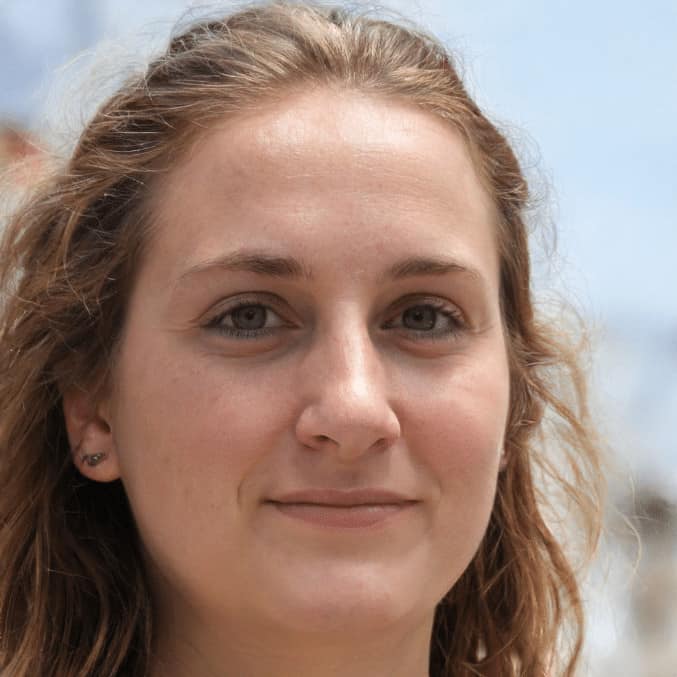 With a degree in engineering, Kathryn Hansen loves to write about how things work. Having her own dilemmas on how to pick the best vacuum cleaner for her large family (with a handful of furry four-legged members as well), Kathryn decided to help others in the same situation. After all, vacuum cleaners are critical to a healthy lifestyle and people have a hard time choosing the best one for their needs.