Meta Description: Thinking about making an upgrade to the Roomba 960? Find out about all its cool new features and whether the price is worth it.
​iRobot Roomba 690 Review: Best Robot Vacuum of 2019​​​
When it comes to robotic vacuum cleaners, Roomba products reign supreme. Since they put the first robotic cleaner on the market back in 2002, they have been leading the pack in terms of quality, innovation, and value. The newest addition to their robot family is the iRobot Roomba 960.
There's So Much to Love About the Roomba 960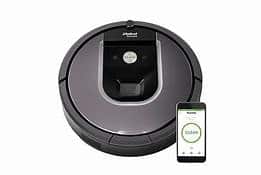 It's got some cool new features, as well as everything you'd expect from a Roomba product. As with the models that have come before it, the Roomba 960 is a luxury appliance.
It's an investment. You're spending a lot more than you would for an old upright Hoover, so you need to make sure that the extra dollars are worth it.
If you can get past the sticker shock, the Roomba 960 is the perfect smart companion to add to your household-cleaning arsenal. Here's why.
​​​​​It's Voice Activated
The Roomba 960 comes with an easy to use app that pairs with your smartphone. You can use it to schedule cleanings, select cleaning modes, and even track your Roomba's route with its maps feature.
As if scheduling your vacuuming through your phone wasn't futuristic enough, you can also use voice command to direct it to start cleaning. If you have a Google Home or Alexa device you can sync them with your vacuum using the built-in Wi-Fi.
That might sound extravagant, but it's actually a pretty handy feature with plenty of real world applications. Let's say your elbow deep in a baking project when you spill half your bag of flour on the floor. You've got dough on your hands, and flour on the floor.
What do you do? Have no fear. You just whistle for your home assistant, and in no time at all your Roomba is by your side cleaning up your little baking mishap before it becomes a major problem. Then you can get right back to the important stuff..
It Steers Clear of Stairs with Ease
Once you make the investment in a robotic cleaner like the 960, you're probably going to get pretty wary of stairs. You'd hate to watch it drive over the edge of a staircase, and come crashing to an unhappy end. The good news is, with the iAdapt 2.0 navigation system you don't have to worry.
It digitally maps your home, and navigates rooms and obstacles with ease. You never have to worry that it's going to miss a spot, and you never have to worry that it will go rogue and jump your staircase either.
It Cleans Like a Beast
The most important thing to consider about a vacuum cleaner is how it actually cleans. It's all well and good if it looks flashy and responds to your voice, but it has to have the suction power and cleaning capabilities to back it up. Fortunately, Roomba comes through on its promises.
Not only can it easily maneuver through your home, but it's also great at handling changes in terrain. It goes seamlessly from tile, to carpet, to hardwood floors, and it keeps collecting debris all the way.
In fact, the Roomba 960 comes with what they call, "direct dirt technology," which means it is programmed to identify high-traffic areas that are prone to dirt. Once it identifies these areas, it can give them extra attention to keep them clean.
It Makes the Most of Its Battery​​​​​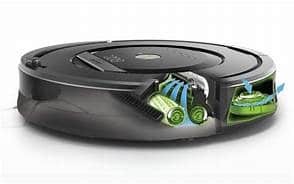 The last major consideration for any wireless device is how good its battery life is. While the run times for the Roomba may vary depending on the types of surfaces and the amount of dirt it's cleaning up, you're generally looking at about seventy-five minutes before it needs recharging.
That's probably enough time to cover your home, but even if it's not, the Roomba 960 automatically recharges until it finishes the job. It's just another example of how you get to be removed from the process. You schedule your Roomba to clean, and you don't have to think about it anymore. It works its little way around your home, and if it needs more power, it just goes and gets it, and then get back to work. Meanwhile, you can tackle all the other three hundred tasks on your plate.
The Roomba 960 Is Worth the Investment
The Roomba 960 is a superior robotic vacuum cleaner. It ups the ante on smart cleaners through its app and voice command capabilities, and it backs up this sleek technology with power and grit.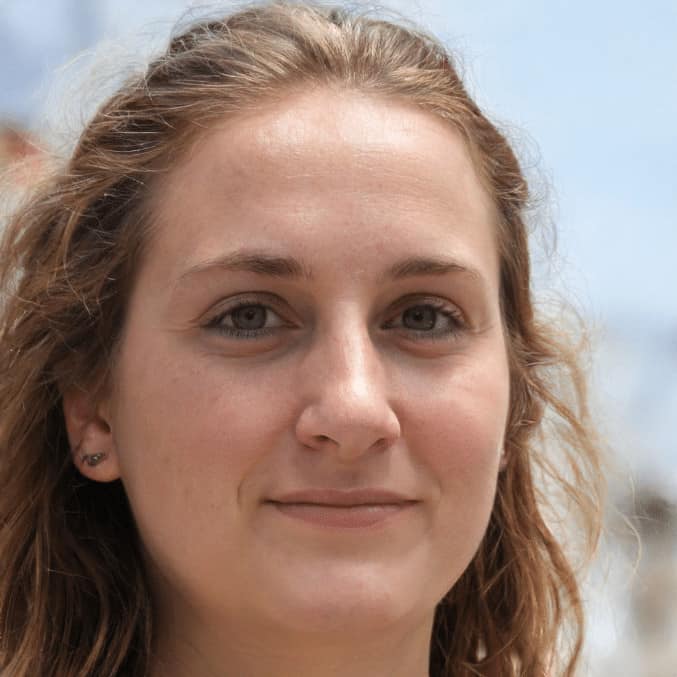 With a degree in engineering, Kathryn Hansen loves to write about how things work. Having her own dilemmas on how to pick the best vacuum cleaner for her large family (with a handful of furry four-legged members as well), Kathryn decided to help others in the same situation. After all, vacuum cleaners are critical to a healthy lifestyle and people have a hard time choosing the best one for their needs.