In the world of "smart vacuums," the Roomba brand is king. People really seem to love this brand and for good reason. It makes high quality vacuums that, for the most part, do their job well.
With that said, there are a lot of different Roomba models on the market today, and it can be hard to know which one is the right choice. While only you can make that decision, the Roomba 805 is a really good vacuum worth considering as you make your selection.
To learn more about this vacuum, read this very honest Roomba 805 review.
A 3-Stage Cleaning System
One thing that has to be mentioned in this or any Roomba 805 review is the innovative three stage cleaning system.
This system is set up so that you get the deepest possible clean.
The vacuum will basically "check" its own work, go over areas that are extra dirty, and do everything within its power to deliver the best clean possible for your home.
With so many robotic vacuums that miss whole sections of the home or leave some areas dirtier than others, this is a really nice feature that makes the Roomba 805 stand out.
Set Up Your Virtual Perimeters
Another nice feature of the Roomba 805 is the fact that you can set up a virtual perimeter in your home. In other words, you can keep the Roomba from going where you don't want it to go.
If you have spots where you know the Roomba will get stuck, for example, you can block those areas. Or, if you don't want the Roomba to scratch a sensitive floor or worsen a damaged part of your home, you can keep it from going into those areas.
The control that this vacuum offers is really nice. And, while the Roomba 805 may not be the only robotic vacuum to have this feature, the feature does seem to work better than usual with this particular model.
Schedule Cleanings Ahead of Time
Something that is really nice about this Roomba is the fact that you can schedule your cleanings well ahead of time, which is great if you have a busy schedule.
In fact, you can program up to seven cleanings into the Roomba. That means that you could have the vacuuming done every day of the week after just one quick scheduling session.
This feature is also nice if you are the type of person who forgets to clean. The scheduling process is easy too, so if you forget to do your scheduling, it should be no problem to have your child or spouse do it for you. Anyone can program the Roomba; you could probably even get your dog to do it.
Perfect for All Pet Owners
Speaking of dogs, people with pets often complain that robotic vacuums just aren't effective at getting rid of pet hair and dander. However, those people obviously have not experienced the Roomba 805. This vacuum seems like it was made specifically for people with animals.
It is great at sucking up animal hair, even those large clumps that tend to form in the corners of rooms. This is due in large part to the extractors on the vacuum which are made specifically to pick up hair and dander without causing clogging.
Not only do the extractors work wonders for pet hair, but they also don't tend to tangle or run into other problems, which earns the Roomba 805 high marks.
Quiet While It Works for You
Another common complaint that tends to pop up in robotic vacuum reviews is that many people find these vacuums much too noisy for their liking.
However, that is not a concern with the Roomba 805. It is, hands down, one of the quietest vacuums of its type.
It will not sound over the television or be heard in the background when you're on the phone. So, if you're noise sensitive or you want a vacuum that could run while you sleep without waking you up, this is the way to go.
Effective for all Types of Floors
One of the final features that must be mentioned in this Roomba 805 review is that this vacuum is great at cleaning all types of floors.
In fact, it has a special "navigation" function that lets the vacuum know when it is switching from one type of floor to the next and programs it to clean accordingly.
So, if you have a home with some combination of wood floors, carpet, tile, laminate, or anything in between, you can rest assured that the Roomba 805 will work for you.
As you can see, this vacuum is very effective at cleaning and has a lot of great features as well. For these reasons, you'll definitely want to look into it as you choose the perfect robot vac for your home.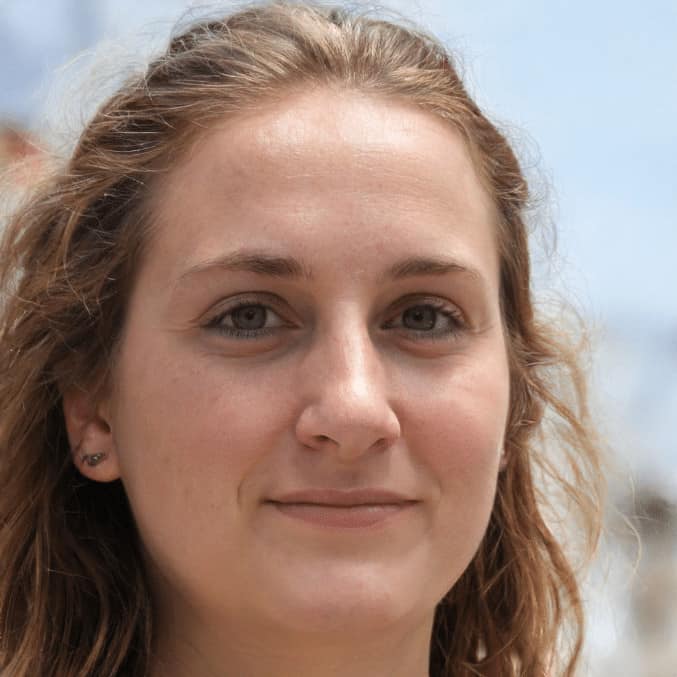 With a degree in engineering, Kathryn Hansen loves to write about how things work. Having her own dilemmas on how to pick the best vacuum cleaner for her large family (with a handful of furry four-legged members as well), Kathryn decided to help others in the same situation. After all, vacuum cleaners are critical to a healthy lifestyle and people have a hard time choosing the best one for their needs.