Ovente Featherlite ST2010 Cyclonic Bagless Canister Vacuum is very affordable, corded, bagless canister vacuum cleaner with cyclonic dirt separation and HEPA filter. 1200W electric motor provide plenty of suction and, combined with many other features, it is one of the best buy entry-level home canister vacuum cleaners.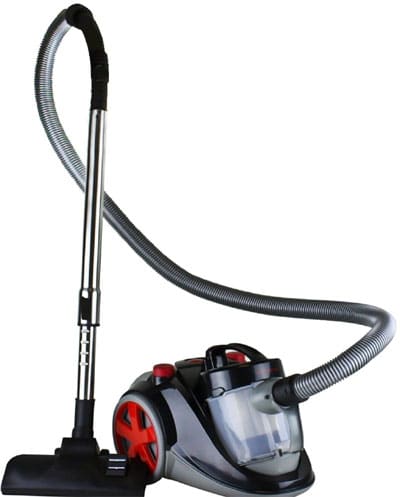 Air filtration is based on cyclonic filtration and mechanical filtration using HEPA level filter. Note that there is no mention of HEPA level, just that it 'protects against over 99 percent dust and allergens' – true HEPA filtration captures at least 99.97% of 0.3 microns and larger particles. Nonetheless, Ovente ST2010 has a very good air filtration, but if you have real issues with asthma and allergies, consider true HEPA vacuums.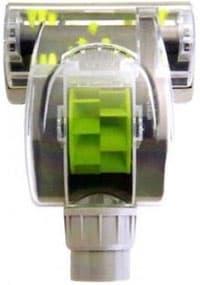 Dirt bin is transparent and one can check amount of the dirt at any time. Amount of dirt doesn't influence the suction level, at least not as in bagged models – cyclonic separation is good, but not as good as in more expensive cyclonic vacuums.
Ovente ST2010 is suitable for various surfaces due to several cleaning tools that include floor brush, crevice nozzle/bristle brush and sofa brush.
Switching between various tools is simple and quick.
Due to small dimensions, approximately 11.5 x 15.5 x 10 inch (~29.2 x 29.2 x 25.4 cm) and canister design, Ovente ST2010 can reach and clean surfaces that are problematic for most upright cleaners – under and around furniture, corners, edges and similar. Also, telescopic wand extends easily and can quickly be adjusted for cleaning floors or stairs from optimal height, or for cleaning walls or even ceiling.
Of course, telescopic wand is much lighter than comparable upright vacuum cleaners, except that one has to pull the 'canister part' around 🙂
Hose is relatively strong and durable, just don't step on it, at least not often. Hose swivel rotates full 360°.
Control of the unit is done using step ON/OFF and cable rewind buttons.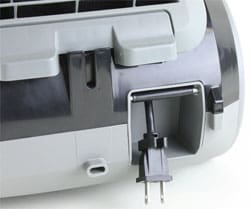 Although cheap unit, Ovente ST2010 is equipped with automatic cable rewind system – call me lazy, but I really do prefer vacuums with such systems.
Power cord is 15'8.5″ long (~4.8m) and could be longer. However, for smaller apartments and homes, it is long enough (don't forget that canister vacuums have extra reach due to the hose and wand).
If you need longer reach, consider an extension cord, just have in mind that Ovente ST2010 draws around 12 Amps.
Ovente ST2010 comes with 1-year limited manufacturer warranty, but it can be extended with 'Extended Protection Plan' (depending on the store).
So, if you need a good and versatile canister vacuum cleaner, at very affordable price, ST2010 is unit to consider. However, it can't be compared with larger canister and/or cyclonic vacuum cleaners in terms of suction, cleaning tools, durability and similar. Just don't forget that such vacuum cleaners cost few times more than ST2010.
For more reviews and recommendations, feel free to check Ovente ST2010 Featherlite Cyclonic Bagless Canister Vacuum
Amazon link (link opens in the new window).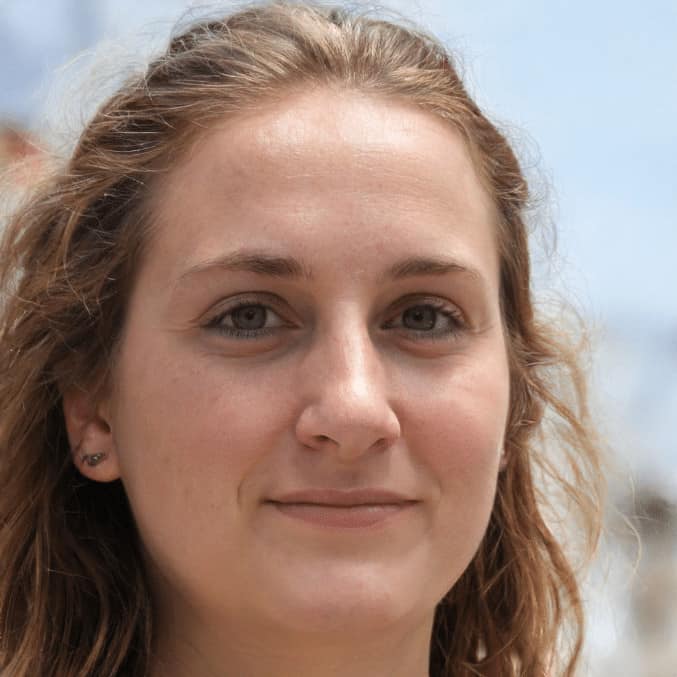 With a degree in engineering, Kathryn Hansen loves to write about how things work. Having her own dilemmas on how to pick the best vacuum cleaner for her large family (with a handful of furry four-legged members as well), Kathryn decided to help others in the same situation. After all, vacuum cleaners are critical to a healthy lifestyle and people have a hard time choosing the best one for their needs.