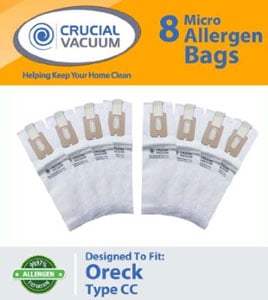 Oreck Type CC Vacuum Cleaner Bags 8-Pack, designed and engineered By Crucial Vacuum, are set of 8 replacement dirt bags with high filtration level and very acceptable price.
Oreck Type CC Vacuum Cleaner Bags 8-Pack Features
Oreck Type CC Vacuum Cleaner Bags 8-Pack has several features, very important for people suffering problems with allergies and for people wanting to improve quality of exhausted air from their vacuum cleaners:
– Oreck XL Vacuum Bags 8-pack by Crucial Vacuum Brand with Allergen Filtration
– Fits All Oreck XL Upright Vacuums! Oreck XL bags by Crucial Vacuum will fit both older, and the newer XL upright models that use the docking station system.
– Comparable with Oreck's vacuum bag part number CCPK8, CCPK8DW.
– 8 Individual Allergen Filtration Vacuum Bags in Every Pack – Essential For All Allergy Sufferers
– Designed and Developed in the USA by Crucial Vacuum
Due to it's price and level of filtration, these disposable bags are very popular – after filling it with a dirt, use small covering tab to close the bag, before tossing the bag into the trash – there is no more dust getting out of the bag, even when changing the them.
For more reviews and recommendations, feel free to follow Amazon link Oreck Type CC Vacuum Bags (link opens in the new window).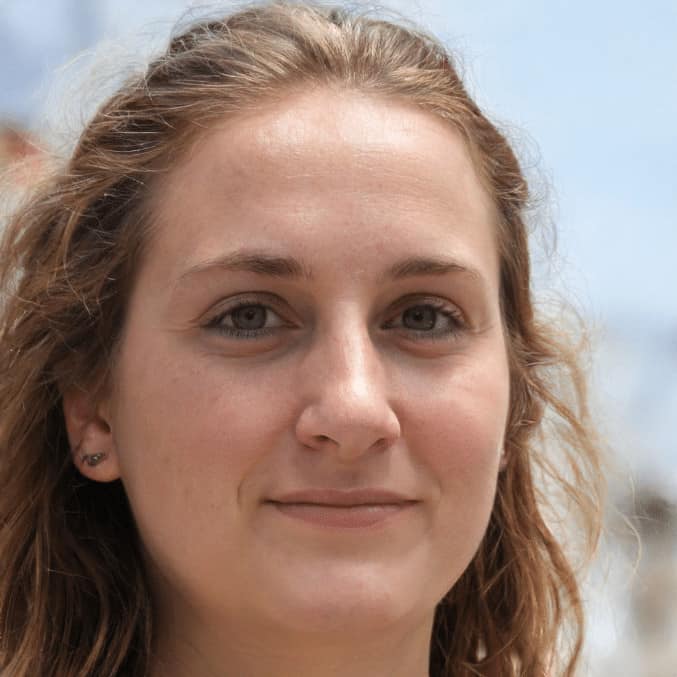 With a degree in engineering, Kathryn Hansen loves to write about how things work. Having her own dilemmas on how to pick the best vacuum cleaner for her large family (with a handful of furry four-legged members as well), Kathryn decided to help others in the same situation. After all, vacuum cleaners are critical to a healthy lifestyle and people have a hard time choosing the best one for their needs.