Neato XV-11 All Floor Robotic Vacuum System is small, smart and powerful robotic vacuum cleaner that is very simple to use. Plenty of innovations differentiate this robotic vacuum cleaner from other similar products.
Neato XV-11 All Floor Robotic Vacuum System is small, smart and powerful robotic vacuum cleaner that is very simple to use. Plenty of innovations differentiate this robotic vacuum cleaner from other similar products.
Designed to clean floors on a daily basis, the Neato XV-11 All Floor Robotic Vacuum Cleaner covers every square inch of floor, smartly sensing and working around furniture, stairs, and more. Its simple user interface allows scheduling the XV-11 to clean rooms while nobody is at home.
Neato's laser-based Room Positioning System (RPS) gives the robot vacuum a full 360-degree view of a room so it can create a map of the room, detects walls, doorways, furniture and other obstacles. Using its map, the Neato XV-11 avoids most obstacles that other robots can only detect by impact. Installed logic after pressing the Start button determines the best cleaning path to clean the floors using its unique, methodical straight-line pattern.
Once it finishes cleaning one entire room, the XV-11 drives through one of the 'recognized doorways', to start cleaning the next room. With its powerful vacuum suction, Neato picks up all dirt, debris, and pet hair on various floors.
Smart Robotic Vacuum Cleaner – Sensors and Internal Logic
The Room Positioning System (RPS) is the proprietary technology that makes Neato smart robotic vacuum cleaner. It sees 360 degrees, maps out room, and then methodically vacuums every square inch, carefully avoiding any furniture, obstacles and stairs. If furniture is rearranged, Neato will adapt its course without missing any surface or bumping into something.
Additionally, if running low on power, the XV-11 returns to its charging base, recharges, and then returns to where it left off and finishes the cleaning job – making it a great choice for houses with larger open floors.
Powerful Vacuum Cleaner
The high-performance vacuum system inside XV-11 works in a precise back-and-forth motion, picking up even tiny specks and easily sliding under sofas, tables and beds. It works on all floor types – carpet, rugs, hardwood and tile.
Fitration System
The robot can pick up everyday debris on floors — dirt, pet hair, debris, etc. It flows from the floor up into the robot and directly into the dirt bin. To prevent any particles to exit vacuum, air is additionally filtered before it exits the vacuum. Spare filters can be purchased and maintained as recommended by manufacturer
Simple to Operate
After charging up, press the Start button and watch it work. Once it's finished in one room, it will begin working in the next – or return automatically to its base for recharging and resume cleaning where it left off. Schedule everyday cleaning with a few simple button presses.
Neato Innovations
Some of the other innovative features and benefits of the Neato XV-11 all-floor vacuum cleaner include:
– Powerful suction: At the vacuum's core is a centrifugal compression impeller that follows jet engine airflow principles. It creates sustained high-powered suction, allowing the Neato XV-11 to thoroughly pick up dirt and debris.
– Scuff-free navigation: The robot's RPS technology constantly updates its internal map so it can accurately detect objects greater than four inches in height and carefully clean around them without damaging furniture and walls.
– Low-profile access:  The robot vacuum cleaner's low profile (less than four inches high) allows it to clean under beds, sofas, and toe-kicks in the kitchen.
– Self-docking to re-power: After completing its cleaning, it returns automatically to its base to re-charge itself. By utilizing the charging base, the robot is charged and ready to go when it's needed most.
– Cleaning scheduler: With its easy-to-use interface, consumers can schedule the robot to clean every day, resulting in a more spotless home.
Neato XV-11 Firmware Update
Upgrade Requirements:
– Operating System: Windows XP, Windows 7
– Browser: Internet Explorer 8, Firefox 4 and 5, Chrome 12
– USB Cable: one USB 2.0 A (male connector) to Mini-B (5 pin male connector) Cable.
– Fully charged Neato vacuum (with solid green status light)
How the Neato Software Upgrade works
You have to:
1 – Go to the updates website to download the Neato Updater Tool software
2 – You will plug the USB cable into both your Windows computer and your USB port on the back of your Neato Vacuum.
3 – You will be guided through the process to see if there is a software update for your vacuum. Just follow the directions onscreen.
Firmware Version 2.4 Improvements
NOTE: You can upgrade from Neato Vacuum Software versions 1.0, 1.1, 1.2, 1.3, 2.0, 2.1, and 2.2 to Neato Vacuum Software 2.4.
Version 2.4 features a major improvement in the way Neato Robot docks and charges – the upgrade ensures that Neato XV-11 robot docks firmly and maintains a strong charging contact between the robot and the charging station. Also, if the connection between robot and the charging base should come loose (through vibration or jostling), Version 2.4 will make sure that robot re-docks with a secure connection.
Plus, if Neato Robot is still running a version earlier than 2.0, by upgrading to Version 2.4, customer will also enjoy some of the other major benefits that were released in Version 2.1, including:
– Spot Cleaning Mode – cleans a 10x15cm (4'x6′) area if you have a specific area that needs cleaning. Neato will clean the perimeter of the 10x15cm (4'x6′) area and then clean it using its back and forth pattern.
– Better Docking – Improved docking for specific situations
– Enhanced Navigation – optimizes navigation for all your needs
– Fringe Disentanglement – the robot is optimized to get out of certain situations including those environments with rugs with fringe
– Multiple languages supported – includes English, Spanish, French, German, Italian, Chinese, and Japanese
Few Additional Notes:
– use boundary markers/trips to prevent Neato automatically going where you don't want your robotic vacuum cleaner to go and clean. They can be purchased separately, as needed. Or just close the doors :o)
– clean dust bin often – Neato has relatively large dust bin, but just to be sure, clean dust bin after every cleaning or every few days – depending on the size of cleaned area and cleaning schedule.
– Neato has very small dimensions 40x40x10cm (15.5×15.5×4 inches).
– all Neato XV robots support a user upgradeable firmware, that allows the company to correct problems and improve efficiency of the products without recalling and repairing them at a central location. From the firmware version number 2.4, spot cleaning mode is available too – until this firmware, XV-11 was capable of all or nothing cleaning.
– battery life is adequate. One fully charged battery lasts for about 60 to 90 minutes. This is enough for two moderately sized rooms – depending on many other things (number of passes needed to clean the area and trajectory length and changes because of avoidance maneuvers). Battery is charged again in 2-3 hours automatically and Neato XV-11 continues from the spot where it stopped due to empty battery. Missed spots are rare and small in general.
For more reviews and recommendations, feel free to follow Neato XV-11 All Floor Robotic Vacuum System
Amazon link (link opens in the new window).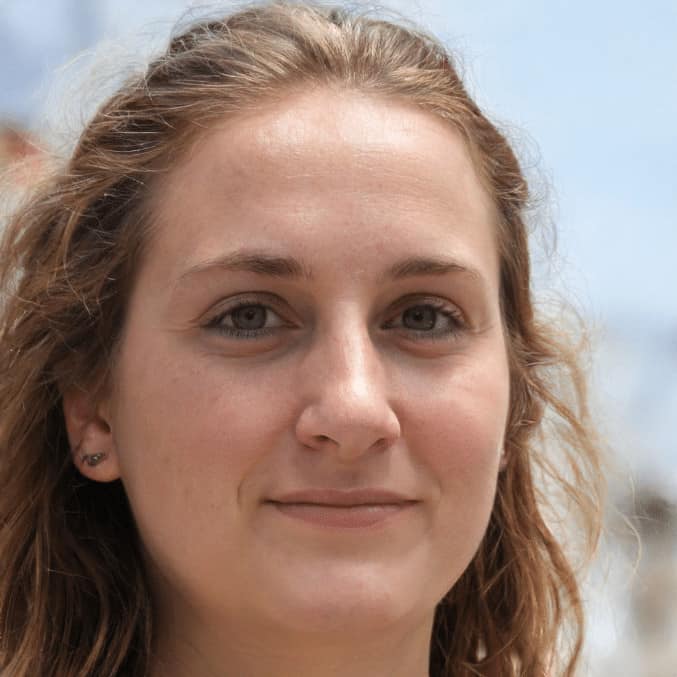 With a degree in engineering, Kathryn Hansen loves to write about how things work. Having her own dilemmas on how to pick the best vacuum cleaner for her large family (with a handful of furry four-legged members as well), Kathryn decided to help others in the same situation. After all, vacuum cleaners are critical to a healthy lifestyle and people have a hard time choosing the best one for their needs.