Hoover UH72630PC WindTunnel 3 High Performance Pet Bagless Upright Vacuum Cleaner is very affordable upright vacuum cleaner with excellent suction and air filtration. It comes with many attachments suitable for various situations, helping one clean from the floor to the ceiling.
Hoover UH72630PC is bagless upright vacuum cleaner, with multistage air filtration – filtration is based on so-called 'Multi-Cyclonic Technology', where air passes through 13 cyclones to filter dirt and debris from the air, following the washable mechanical filter, followed by replaceable HEPA filter with an odor-absorbing activated carbon layer. Such HEPA filter traps 99.97% of dirt, dust and pollen down to 0.3 microns in size.
Dirt bin capacity is 1.42 liters and thanks to the cyclonic air separation, there is no loss of suction as the bin is getting filled. Nonetheless, it is good practice to empty the dirt bin after each cleaning, which can be done quickly and easily.
Hoover UH72630PC uses Hoover's WindTunnel 3 Technology – main cleaning head contains 3 air channels to lift and remove surface and deep down embedded dirt and debris.
Motorized brush roll does job very well, decreasing the number of required passes over the same area, and in combination with 15 inch (~38 cm) nozzle, enables faster cleaning of the larger area.
For optimal cleaning on carpets and hard floors, brush roll can be turn on/off, with seven possible height adjustments, improving the cleaning on various carpets and hard floors.
Note: height adjustment is manual and it is positioned very low on the cleaning head.
Unit has headlight to enable spotting of the hard to see debris in low-light conditions for better cleaning and avoiding cleaning things like small toys, socks and similar items (kids or pets anyone?).
Suction is provided by 12 Amp (1440 W) motor and 40 feet (12.2 m) long power cord. Such long cord enables continuous cleaning from room to room. Performance Check Indicator warns the user if there is something wrong with the unit. Loss of suction can be caused by dirty filters, clogs in the air pathways, full dirty bin and similar.
Note: UH72630PC has no automatic power cord rewind system. Personally, I really like such automatic system. However, in this case, it would increase the size and weight of the unit and probably the price. Also, unit could be less loud – it is not like jet fighter taking off, but it is not quiet as some similar upright vacuums. Generally, not big problem, just keep it on your mind.
If 40 feet of power cord is not enough, UH72630PC comes with 12 feet (~3.7 m) stretch hose, increasing the total reach by 15 more feet (using extension wand).
Pet Turbo Tool is used for cleaning upholstery and stairs. It is transparent cleaning attachments and if/when longer hairs get entangled, they are clearly visible and they must be removed.
Thanks to the stretch extension hose, Pet Turbo Tool (and others tools as well) can easily reach and clean 12 feet or more away from the main unit.
Unit is optimized for cleaning and remove stubborn pet hair and other dirt and debris that get into hard to reach places.
Crevice Tool enables cleaning dirt deep in the cracks and crevices with precision and ease.

Telescoping Extension Wand extends the reach of the stretch hose from 12 to 15 feet and enables cleaning with cleaning attachments from the floor to the ceiling while standing normally – no need to climb the chairs or ladders.
Pivoting Dusting Tool cleans elevated surfaces like ceiling fans, above shelves and similar – it is best used in combination with extension wand and stretch hose.

Hoover UH72630PC has comfortable handle with power controls near the finger tips. UH72630PC vacuum is self-standing unit, which is almost normal feature for upright vacuums – we emphasize this, since there are uprights on the market which can't stand upright on their own, and that makes storing of such vacuums harder. UH72630PC can be stored upright easily.
Unit is not the lightest upright cleaner around – it weighs 18.5 pounds (~8.4 kg), and it can be heavy for elderly people to lift and carry around, but it is easy to move it around thanks to the soft wheels and good, soft bumper.
Hoover UH72630PC upright vacuum comes with 5 year limited warranty (for defects in material and workmanship, home use only), which is very good in this price range.
For more reviews and recommendations, check Hoover UH72630PC Vacuum Cleaner
Amazon link (link opens in the new window).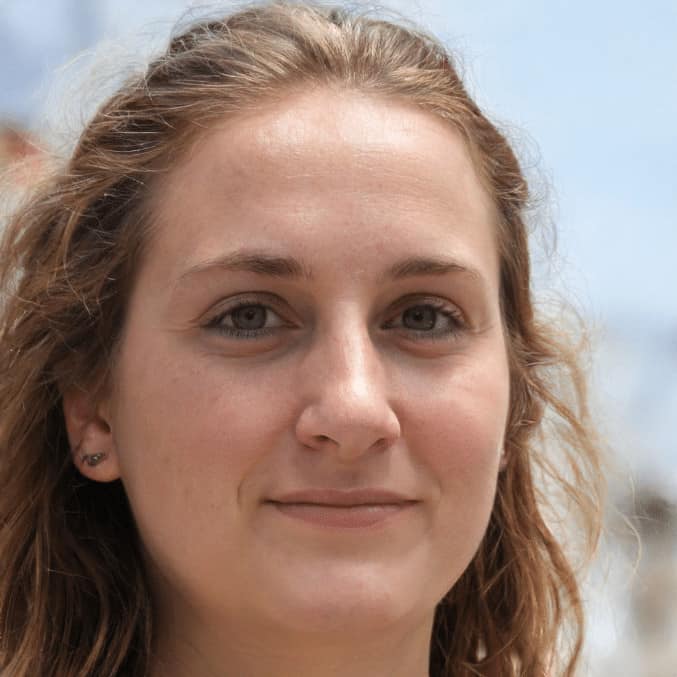 With a degree in engineering, Kathryn Hansen loves to write about how things work. Having her own dilemmas on how to pick the best vacuum cleaner for her large family (with a handful of furry four-legged members as well), Kathryn decided to help others in the same situation. After all, vacuum cleaners are critical to a healthy lifestyle and people have a hard time choosing the best one for their needs.