Hoover Commercial C2401 Shoulder Vac Pro Backpack Vacuum Cleaner is strong and durable, corded backpack vacuum cleaner, suitable for hard floor surfaces and low-pile carpets. Since it is rather lightweight, it is easily carried around and thanks to the available attachments, it can clean tight places as well.
Hoover Commercial C2401 Shoulder Vac Pro Backpack Vacuum is designed for fast and efficient cleaning of larger areas, including office buildings, shops and similar.
Weighing 9.2 lbs (~4.2 kg), it is rather lightweight backpack vacuum cleaner unit, which is often used as 'shoulder vac', not just backpack vac. However, unit straps and padding where designed for comfortable prolonged use, so it is much better to carry it around on the back, not on the shoulder.
Unit dimensions (DxWxH) are 13.25 x 13.25 x 30 inches (~33.7 x 33.7 x 76.2 cm) and it is small enough to enable cleaning of the narrow passageways, small spaces, corners, stairs and similar. However, depth of the 13.25 inches could be smaller and sometimes, it does get in the way in narrow spaces.
Hoover C2401 is corded unit – its cord is 48 feet (~14.7 m) long and with it, C2401 can cover a really large area. If 48 feet is not long enough, even longer power cords can be easily used.
Motor draws 8.5 Amps and although there are vacuums with stronger motors, C2401 has very good suction and air flow of 120 CFM. Combination of slightly 'weaker' motor and good insulation, leads to rather quiet unit which produces ~66 dB of noise during operation.
In commercial applications, blower option can be sometimes helpful, but C2401 unit is NOT a blower, it is 'just' a vacuum.
Note that cordless units don't depend on the power cord length and available power sockets, but have their operating time limited by the batteries, have weaker motors and weaker suction, but often produce even less noise. Cordless backpacks can be heavier due to additional battery packs, even when lithium batteries are used. Or they sacrifice dirt bin volume, unit size, or they cost more.
Hoover C2401 dirt capacity is respectable 1.6 gallons (6.4 quarts, 6.05 liters) and it is recommended to clean the dirt after each use. Unit has clear dome lid which enables user to check amount of the dirt at any time.
Unit has several layers of filtration and it is a true HEPA vacuum cleaner, eliminating many small particulates like allergens, pollen, dust mites and similar. HEPA filters are washable, but should be replaced after some time, depending on the usage and the dirt in the cleaned area.
Low noise and good filtration are very important for good cleaning without disrupting user's surrounding environment.
Hoover C2401 Backpack is a bagged vacuum cleaner. Bag keeps the dirt inside the bag, decreasing the mess when dirt bin is cleaned.However, disposable vacuum bags for this and similar vacuums can be relatively expensive, while cloth bags can be rather messy. Since this is commercial vacuum, price of disposable bags shouldn't be (large) issue.
Hoover C2401 comes with two year commercial warranty.
Hoover C2401 Attachment Kit
In order to clean various surfaces and to clean from floor to the ceiling, Hoover C2401 comes with: 60″ (~152.5 cm) positive locking hose, 38″ (~76 cm) two piece straight metal wands, 6″ (~15 cm) crevice tool, 11″ (~28 cm) turbo floor tool, 2″ (~5 cm) dusting brush, 4″ (110 cm) upholstery tool.
Attachments can be changed easily and quickly.
For more reviews and recommendations, feel free to follow Hoover Commercial C2401 Shoulder Vac Pro Backpack Vacuum Cleaner
Amazon link (link opens in the new window).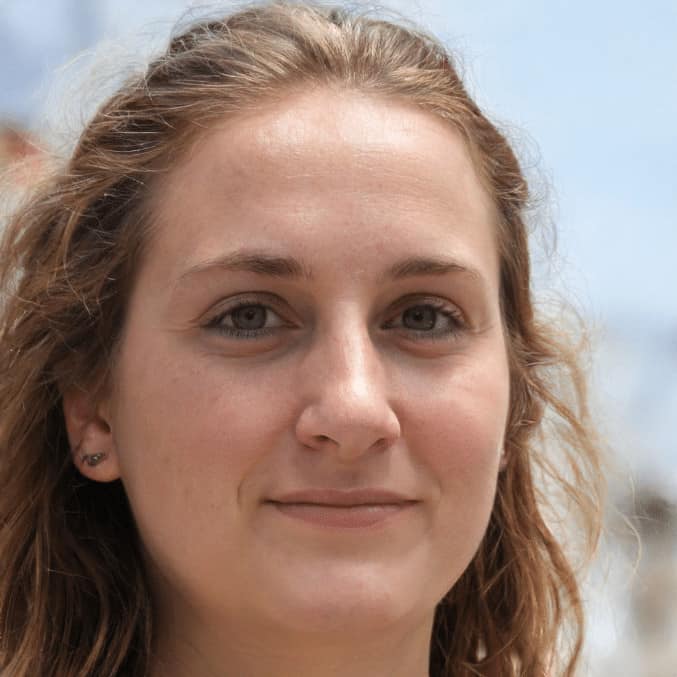 With a degree in engineering, Kathryn Hansen loves to write about how things work. Having her own dilemmas on how to pick the best vacuum cleaner for her large family (with a handful of furry four-legged members as well), Kathryn decided to help others in the same situation. After all, vacuum cleaners are critical to a healthy lifestyle and people have a hard time choosing the best one for their needs.