The Hitachi RB24EAP 23.9cc 2-Cycle Gas Powered 170 MPH Handheld Leaf Blower is an excellent entry-level commercial gas-powered leaf blower that comes at a very affordable price. It is often used in home gardens, too, especially where there is no mains power available for electric garden blowers.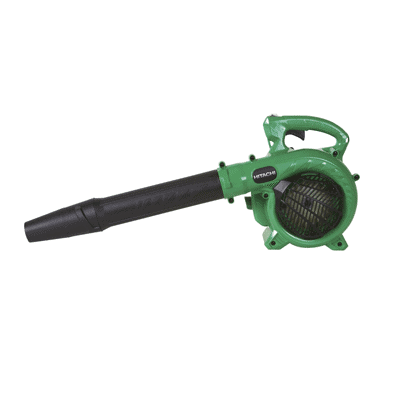 The Hitachi RB24EAP: Tech Specs and Features
High Air Volume and Velocity:
170 miles per hour when used with the included taper nozzle
Lightweight Design for User Comfort:
It weighs 8.6 pounds for reduced user fatigue, and it features a large two-finger throttle lever for easy operation
Low-Emission Engine:
23.9 cc, 1.13-horsepower commercial-grade engine features PureFire low-emission two-stroke technology
Easy Operations :
With the help of the large two-finger throttle lever
In The Box:
Hitachi handheld blower, taper nozzle, owner's manual
300 Hour EDR:
Certified to the EPA's highest useful life rating
Warranty:
7-year consumer warranty | When used in non-rental commercial applications, 2-year warranty
The Hitachi RB24EAP: Review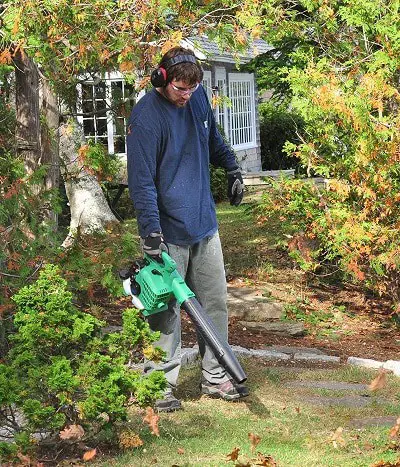 The Hitachi RB24EAP is powered with 23.9 ccs (cubic centimeter) 2-cycle gas, 1.13 HP, commercial-grade engine. It means that such an engine provides plenty of power, enabling the unit to achieve 441 CFM (cubic feet per minute) air volume and 170 mph (~270 km) airspeed with a tapered air nozzle. It means the leafblower is suitable for both big yard jobs (such as autumn leaf removal) and quick tasks around the house (such as removing stray grass clippings).
This is a low-emission, two-stroke engine, making the blower CARB Tier III compliant for use even in California. Whether your job is to manage a large landscape or a small front yard, any blower can only perform as well as the engine that keeps it running. This Hitachi blower's 23.9 ccs and 1.13-horsepower commercial-grade engine feature PureFire low-emission two-stroke technology. In other words, fewer fumes represent a safer operation with less environmental impact.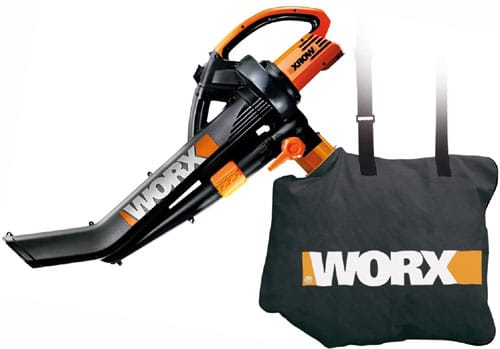 With only 8.6 lbs (3.9 kg), the unit is lightweight and well-balanced for comfortable use even with only one hand. You will also enjoy less fatigue during its operation. Also, the product features a large two-finger throttle lever to make your outdoor tasks a breeze.
The Hitachi RB24EAP comes with excellent warranty conditions for such unit:
7-year consumer use warranty,
2-year commercial use warranty,
and a 1-year rental use warranty.
If you never had an internal combustion engine blower or some other similar garden tool, it is highly recommended to read the manual first (few times, if required) and only then to consider using this garden blower. In the box, you will find the instructions' manual together with the leafblower and the nozzle.
Note
The Hitachi RB24EAP 23.9cc 2-Cycle Gas Powered 170 MPH Handheld Leaf Blower operates only as a BLOWER. It is optimized for that purpose and as such, it is a great tool. If you need a garden vacuum/blower/mulcher, gas-operated or not, you should consider some other unit.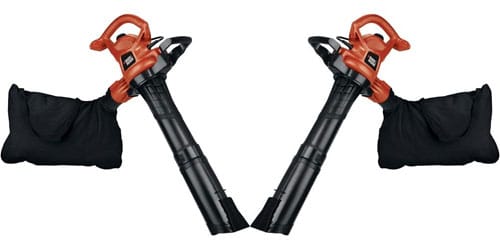 Hitachi RB24EAP Fuel Mix: What You Need to Know
According to the manual, Hitachi recommends 1:50 fuel: oil mix, using their 'high quality' 2-stroke engine oil and mixing it in a separate gas canister.
To extend the life of the engine, some people recommend mixing fuel and oil in a 1:40 and even 1:30 ratio. Although more oil means better lubrication, it also means more smoke, smell and other fumes and particles in the air. For residential use, this unit comes with a 7-year warranty – do you really like to work in your own garden with a gas blower which acts more like a smoke generator instead of a leaf blower, just to extend engine life for a few months/years of the unit that costs new around $130-$140?
If you really need gas operated leaf blower and want to fully avoid oil smoke, find a 4-stroke gas leaf blower – they don't burn oil (if in good condition), but can be a little bit heavier for the same power.
Note
Read carefully the manual regarding mixing and storing fuel and oil and starting the leaf blower. Also, don't use ethanol gasoline – it will void the 7 years warranty and shorten the engine life.
The Hitachi RB24EAP Leaf Blower: Pros and Cons
Just like any product, this leafblower also comes with its fair share of pros and cons. Let's see the most important of them!
Pros
Class-leading air volume for excellent debris movement
Lightweight and well-balanced for comfortable use
Outstanding power and long life
Impressive air velocity
PureFire low emission 2-stroke engine technology
Excellent warranty conditions
Cons
It presents some issues related to fuel line deterioration
Why Should You Buy The Hitachi RB24EAP Leaf Blower?
Although this is not 'vacuum cleaner', Hitachi RB24EAP will help you keep your garden or lawn clean and tidy. Although it can have certain issues after first bugs are ironed out and when treated properly, it will last for a long time.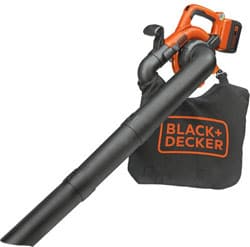 When it comes to optional accessories and attachments, all Hitachi items share the design and quality of Hitachi-branded products. Designed to the highest standards and rigorously tested for both performance and durability, you can opt for a Hitachi RB24EAP shoulder strap or the Hitachi 669-6572 Recoil Starter Body Assemblies for RB24EAP – you will get the same quality. A leader in power tools Hitachi is a reputable brand that keeps doing what it does best: innovation and engineering with new features in addition to their time-teste classic quality.
The Hitachi RB24EAP Leaf Blower: Verdict
Hitachi RB24EAP is a solid unit that operates more or less flawlessly when used properly. However, it can have issues with too short fuel lines. If the unit is slightly over-stressed, one of the fuel lines can disconnect – to connect it back, one has to remove the carburetor and air filter and put new, slightly longer, fuel hose (chemical resistant). If you are not a DIY person, and your blower has suddenly 'died', take it to the repair shop and let them check the fuel line.
How to Buy a Leaf Blower: FAQs
Is buying a leaf blower worth it?
A leaf blower – either on gas or electric – allows you to finish your yard, lawn, and landscape tasks in a few minutes, saving you thus hours of manual work and exhaustion. Moreover, it also spares you the trouble of having a landscaping company clean your yard, patio, driveway, or walkways – their fees do not compare the overall costs of a leaf blower. In other words, if you get a leaf blower, you gain more time to spend with your loved ones and save some money in the long run.
What is the best speed of a handheld leaf blower?
Handheld leaf blower models have the benefit of being lightweight, comfortable to move around, and compact enough to fit in narrow/small places. When it comes to speed, however, an efficient CFM for a handheld leaf blower ranges between 350 and 600 CFM. The Hitachi RB24EAP features 441 CFM, combined with an airspeed of 170 MPH.
Should I buy a leaf blower or vacuum?
It depends on what you want to achieve. By comparison, leaf blowers help you move around leaves or grass clippings around in seconds, due to their airspeeds. Vacuums, on the other hand, collect leaves and vegetal debris, making the process of yard cleaning much slower. Some garden vacuums are also mulchers, so depending on what you want to do with the vegetal debris, you should purchase the best device for your needs.
What is a good CFM for a leaf blower?
For most homeowners who just want to clean up their driveways or patios, a cordless leaf blower might be a good choice. Generally, electric leaf blowers have a CFM falling somewhere from just under 200 to 400. If your property is an acre or more, you will probably want a leaf blower with a CFM between 400 to 700.
What's more important in a leaf blower: MPH or CFM?
CFM has more to do with power than speed. MPH stands for miles per hour and it refers to how quickly the air is moving when it comes out of the nozzle. As a rule of thumb, if you want to move more leaves, look for a higher CFM, rather than a higher MPH. It is very important not to get the two specs confused as your life will be much harder because of that.
Are battery powered leaf blowers any good?
It depends on the make and model of that particular leaf blower. And it also depends on your specific needs. If you need more mobility, then a battery-powered leaf blower will be much better than a corded one. However, corded models tend to have higher CFM, which makes them better at blowing leaves away. There are also gasoline-powered leaf blowers that bring both of these worlds' advantages together.
How long do battery powered leaf blowers last?
A single charge is good for only about 30-minutes of work, sadly. Or at least that's the case with most battery-powered models. As for the batteries themselves, they tend to last for three or more years depending on how much you use them and how well you take care of them. The leaf blower itself can last even ten years if you take care of it properly.
Do You Want to Learn More about Cleaning and Vacuuming? Read Our Latest Posts!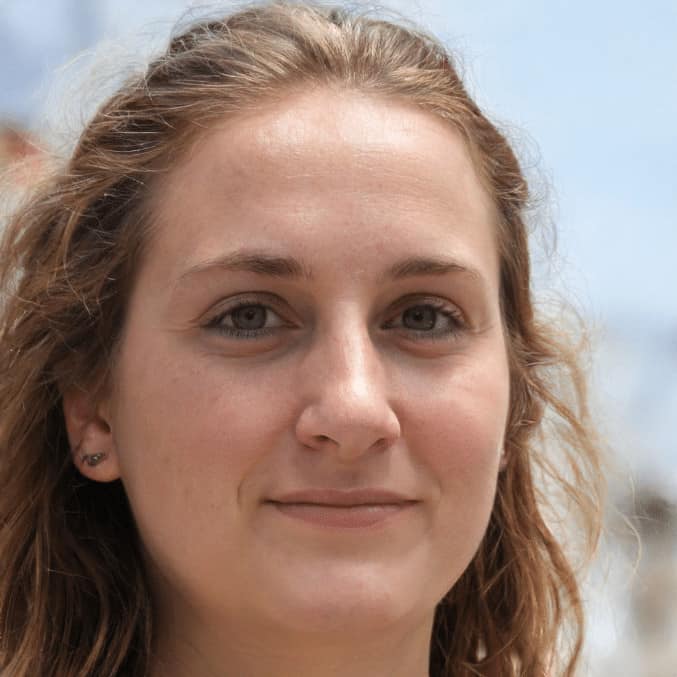 With a degree in engineering, Kathryn Hansen loves to write about how things work. Having her own dilemmas on how to pick the best vacuum cleaner for her large family (with a handful of furry four-legged members as well), Kathryn decided to help others in the same situation. After all, vacuum cleaners are critical to a healthy lifestyle and people have a hard time choosing the best one for their needs.