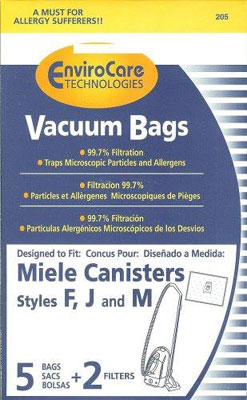 EnviroCare Replacement Bags for Miele F J M Microfiltration Vacuum Bags – 5 Bags + 2 Filters are cheap alternative to more expensive OEM bags.
These bags fit Miele S200 compact and S300 and S500 midsize canister vacuum cleaners, including but not limited to Flamenco II, Miele Plus, Red Star and White Star, Solaris, Aluminium and Silver Moon. Supported models include S246i through S256i, S300i through S356i and S500 through S558. The bags provide micro-filtration for great filtration and allergy control.
Included with the bags are a motor filter and an exhaust filter.
However filtration is described as being 'great', these are not HEPA grade vacuum bags – HEPA filters can remove at least 99.97% of particles 0.3 micrometer in size – these bags are declared at 99.7% of particles of undeclared size.
If you need good replacement bag, especially for older vacuum models, consider this bag. Although some people claim that these bags caused their vacuum cleaners to break down (especially motors), it is very often caused by putting these (or other bags) incorrectly in their vacuums.
For more reviews and recommendations, feel free to check following EnviroCare Replacement Bags Amazon link (link opens in the new window).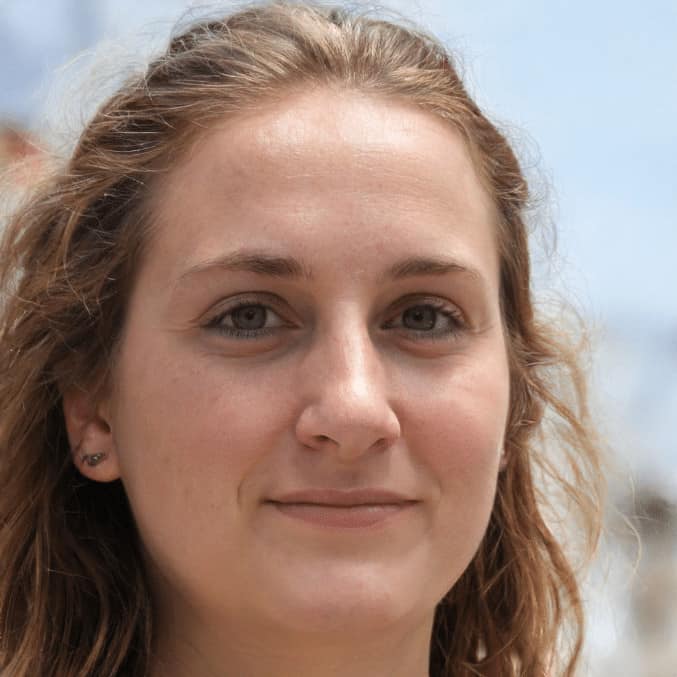 With a degree in engineering, Kathryn Hansen loves to write about how things work. Having her own dilemmas on how to pick the best vacuum cleaner for her large family (with a handful of furry four-legged members as well), Kathryn decided to help others in the same situation. After all, vacuum cleaners are critical to a healthy lifestyle and people have a hard time choosing the best one for their needs.