Electrolux UltraSilencer Green Canister Vacuum Cleaner (EL6984A) is a canister vacuum cleaner with a high-efficiency motor and very low noise output – hence the name. It is very environment friendly with many options and features packed in a relatively small package. Today, we will discuss the Electrolux UltraSilencer Green Canister Vacuum Cleaner. Here, you will find a complete review, a detailed listing of its most important tech specs, and some conclusions.
Before we begin, however, it is important to note that the Electrolux UltraSilencer Green Canister Vacuum Cleaner EL6984A Model is an old unit and is replaced by newer Electrolux models that we discussed on a previous occasion. Keep in mind the connection between Electrolux-Sanitaire-Eureka brands, as many things will seem confusing to you if you start searching for Electrolux vacuums in online stores.
You will most likely find the Electrolux UltraSilencer Green Canister Vacuum Cleaner EL6984A Model here and there, but know that Sanitaire is somewhat an Electrolux brand you don't want to miss out when you are looking for residential or commercial vacuum cleaners!
Electrolux UltraSilencer Green Canister Vacuum Cleaner Tech Specs and Features
As you know, before you plan on buying any type of vacuum cleaner, you should check out our guide on vacuum cleaners' specifications. It is best to understand the difference between canister vacuum cleaners and upright vacuum cleaners, as well as the main aspects of airflow, suction power, and more.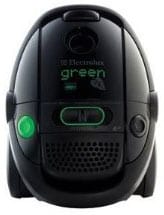 Electrolux UltraSilencer vacuum cleaner comes with many interesting features:
excellent cleaning performance with top air performance
electronic power regulation/adjustable suction power
a replaceable motor filter
3-in-1 tool handle
washable HEPA filter
soft wheels for even more silent operation
bag-full indicator
ergonomic handle for comfortable carrying
relatively small size – some 12.5x11x14 inches (around 315x280x360 mm) and around 6 lbs (2.7kg)
many parts of the vacuum cleaner and packaging are made from recycled materials.
Electrolux UltraSilencer Green Canister Vacuum Cleaner Review
Combining the design with user-friendly features, this canister vacuum cleaner makes it easy to keep the home clean, from top to bottom. The portable unit maneuvers smoothly from room to room on two large wheels, and it transitions effortlessly from carpets and rugs to bare-floor surfaces like tile, linoleum, or hardwood. Simply slide the lever on the carpet/hard-floor nozzle into position – from "normal" to "brush".
For above-floor cleaning, the vacuum provides an array of on-board attachments including a telescopic tube, a hose and hose handle, a crevice tool, and a combination nozzle/brush for curtains, bookshelves, frames, and more.
Other highlights include a high-efficiency motor, low noise output of only 60 dB, a replaceable motor filter, and a bag-full indicator. This canister vacuum comes with a special foot-activated on and off button and a carrying handle. The adjustable suction power feature offers suction control on the vacuum cleaner as well as on the hose handle. When finished, a foot pedal rewinds the cord into the unit for compact storage. Also, an 'S dust bag' comes included.
With 20′ cord and 6′ hose, this vacuum cleaner on large and soft wheels can easily reach every corner of your home.
Canister vacuum cleaners use a bag for storing the dirt on-board. Electrolux UltraSilencer Green Canister Vacuum Cleaner is no exception from this rule. Here are some bags and accessories that might interest you!
Bags and Accessories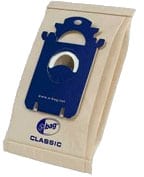 Electrolux S-Bag Classic Vacuum Bag
The S-bag Classic fits any Electrolux Oxygen or Harmony canister vacuum.
It sets the standard for clean with high filtration level and smart, convenient design that provides less hassle for a happier, cleaner house. Disposable vacuum dust bag.
Also, it fits the 6900 series Electrolux canister vacuum cleaners.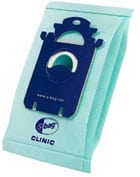 Electrolux S-Bag Clinic Anti-Allergy Vacuum Bags
– Box of 4 S-Bag Clinic bags for Electrolux vacuums, model EL202F
– High-tech 3-layer filtration traps 99.5% of pollen and bacteria
– Unique slide closure keeps dust inside
– Fits Harmony, Oxygen and Oxygen 3 canisters
– Beneficial for allergy and asthma sufferers
Electrolux EL012B Electro H12 Hepa Filter
Electrolux HEPA filters capture 99.97% of household dust and particles, 3 microns and smaller.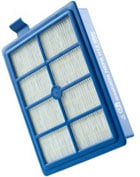 Electrolux HEPA H12 Washable EL012W Vacuum Cleaner Replacement Filter
The HEPA H12 Washable Filter gives top cleaning performance for all canisters and upright vacuum. The high tech design offers a longer-lasting clean by capturing 99.5 percent of all dust, pollen, and other airborne irritants. With the level of filtration, HEPA H12 Washable Filter allows you to clean less often and enjoy cleaner air in your home.
Estimated Annual Usage – 2 filters (regular cleaning), 3 filters (frequent cleaning). Note: Frequent cleaning is recommended if you or someone in your family suffers from allergies or if you have a family pet.
Fits many canister and upright models: 4050, 4100, 4200, 6980-6986, 6988, 6989, 7000, 7020, 7025, 7060, 7061, 7070, 8500.
The Electrolux UltraSilencer Green Canister Vacuum Cleaner is not the cheapest vacuum cleaner around, but if you need a product that lasts and does its job, then you should consider this vacuum cleaner too. Since it is also hard to find on the market right now, here are some models we recommend for you!
Electrolux Upright Vacuum Cleaners
If you want to know more about these vacuum cleaners, read our comparison guide and reviews!
Comparable Electrolux Canister Vacuums
Since we are talking about a canister vacuum that is rather hard to find, let's check out some of the newer canister vacuum cleaners that come under the Sanitaire or Eureka brands.
If you are into older models from Electrolux, however, check out our guide and review on the Electrolux EL4021A Black Silent Performer Cyclonic Bagless Canister Vacuum. As we said when we reviewed it,
It is a compact, but powerful canister bagless vacuum cleaner. The EL4021A Black Silent Performer comes with two-floor cleaning heads, 3-in-1 cleaning attachment, very good air filtration, and few more features making it a very interesting choice for people who prefer low-maintenance, easy-to-use canister vacuums.
Our Recommendations
One of our personal favorites, nevertheless, is the Electrolux EL4335 Corded UltraFlex Canister Vacuum. It is a versatile canister vacuum cleaner, suitable for cleaning various surfaces ranging from low-to-high pile carpets, hard floors, stairs, upholstery, and other surfaces commonly found at homes and apartments. The main cleaning tool is a motorized, self-cleaning brush roll with adjustable height. It also comes with a sealed, bagless, true HEPA air filter cleaning system. Above all, the Electrolux El4335 also sports a respectable 5-year warranty.
The only issue with these vacuum cleaners is that they are quite hard to find. If you have trouble, look for their closest replacement vacuums. We also suggest you consider the Miele Complete C3 Canister Vacuums. They are corded canister vacuums that offer plenty of reliable tech specs and features, good air filtration, good suction power, and a handful of useful attachments for thorough cleaning from floor to the ceiling.
Final Thoughts on the Electrolux UltraSilencer Green Canister Vacuum Cleaner
This is a great and rare vacuum cleaner to have. While a bit expensive, it will do an amazing job in your home. The Electrolux name – even if it is now a bit confusing in North America – still stands for quality, longevity, and reliability. If you want us to review any of the vacuum cleaners we suggested as replacements for this model, don't hesitate to leave us a comment in the dedicated section!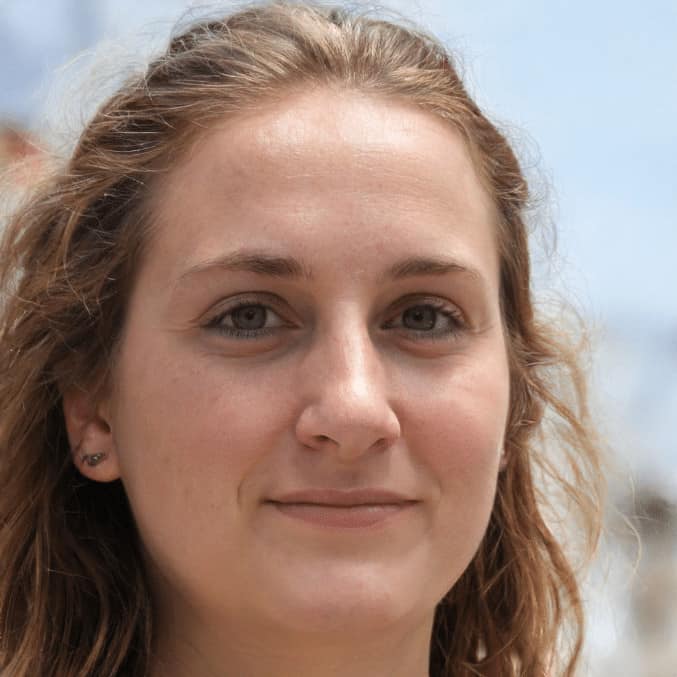 With a degree in engineering, Kathryn Hansen loves to write about how things work. Having her own dilemmas on how to pick the best vacuum cleaner for her large family (with a handful of furry four-legged members as well), Kathryn decided to help others in the same situation. After all, vacuum cleaners are critical to a healthy lifestyle and people have a hard time choosing the best one for their needs.