Electrolux EL4021A Black Silent Performer Cyclonic Bagless Canister Vacuum is compact, but powerful canister bagless vacuum cleaner. It comes with two floor cleaning heads, 3-in-1 cleaning attachment, very good air filtration and few more features making it very interesting choice for people who prefer low-maintenance, easy-to-use canister vacuums.
Electrolux EL4021A Features
Electrolux EL4021A comes with so-called 'Silent Pro System' system. The canister vacuum, its motor and sound-softening motorized powerheads are designed for best possible cleaning performance with minimal noise, despite 1080 W motor – motor draws little less than 10 Amps.
Electrolux EL4012A is powered with retractable power cord, which could be perhaps longer. However, flexible hose and telescopic wand extend the vacuum's reach and help with cleaning both floors and elevated surfaces.
Electrolux EL4021A comes with two cleaning nozzles and a speed control switch. One cleaning nozzle is optimized for carpets and rugs, while second nozzle is optimized for bare floors. This combination provides excellent cleaning performance on both bare floors and carpets.
3-in-1 Cleaning Tool combines crevice tool, dusting brush and upholstery cleaning tool in one cleaning attachment. It is stored onboard for easy and quick access and it can be used to clean furniture, edges, stairs, corners and other tight and hard to reach areas. 3-in-1 cleaning tool, at first, looks odd, but after just few uses one gets accustomed to it.
Unlike many canisters which come with vacuum bag, Electrolux EL4021A comes with transparent and easy to empty dust cup. To make less mess, dirt cup is emptied from below.
Air filtration system is combination of cyclonic action and several mechanical filters. Depending on the used filter, EL4021A can achieve true HEPA grade air filtration – such HEPA filter captures 99.97% of all airborne pollutants 0.3 microns or larger in size.
Mechanical filters of EL4021A are: washable filter screen, washable dust filter and HEPA s-filter.
Note that there are several HEPA s-filters available for EL4021A vacuum: EL012B (green), EL012W (blue) and EL020 (light gray):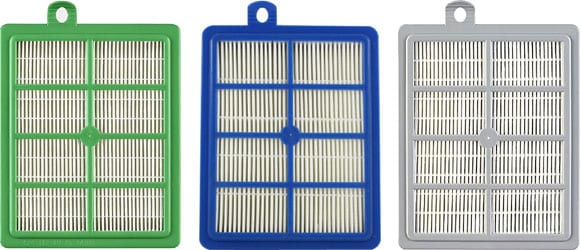 – Electrolux EL012B s-filter is HEPA H12 class air filter which retains 99.5% of dust and other debris that can cause allergies or asthma. EL012B filter should be replaced once a year or perhaps more often, depending on the vacuum's use. For more info, check Electrolux EL012B Electro H12 Hepa Filter Amazon link.
– Electrolux EL012W s-filter is washable HEPA H12 class filter which captures 99.5% of all dust, pollen and other airborne allergens. It is very similar in performance like EL012B s-filter, but it is washable, thus decreasing the operating costs. However, after some time, it must be replaced too, but generally only when cleaning heavily soiled floors often. EL012W do costs initially slightly more than EL012B, but in the long run, it is wort its money.For more info, check Electrolux S-Filter H12 Washable HEPA Filter (EL012W) Amazon link.
– Electrolux EL020 s-filter is true HEPA air filter which captures 99.97% of all dust, dirt, pollen, and other pollutants smaller than 0.3 microns in size. Also, it comes with active carbon filtration layer which reduces even odors and is ideal for pet owners. EL020 is not washable like EL012W filter and after some time (4-8 months, depending on the use), it should be replaced. For more info, Electrolux Anti-Odor HEPA Filter EL020 check Amazon link.
EL012A is standard air filter and provides good balance between price and performance. EL012W has the same filtration level like EL012A, but it can be washed and reused. EL020 has exceptional air filtration and is highly recommended for all allergy sufferers and other people having similar issues.
Long Story Short – Electrolux EL4021A is good and strong bagless canister vacuum cleaner, suitable as the main vacuum cleaner for homes and apartments. It is very compact unit, which can be easily pulled during vacuuming. Two floor cleaning nozzles help clean various floors thoroughly, while 3-in-1 unit can clean various elevated surfaces.
Electrolux EL4021A is very similar to Electrolux EL4335B unit, just EL4021A is more compact unit, with narrower cleaning nozzles and weaker suction motor, but it is also cheaper vacuum cleaner.
For more reviews and recommendations, check Electrolux EL4021A Black Silent Performer Cyclonic Bagless Canister Vacuum Amazon link (link opens in the new window).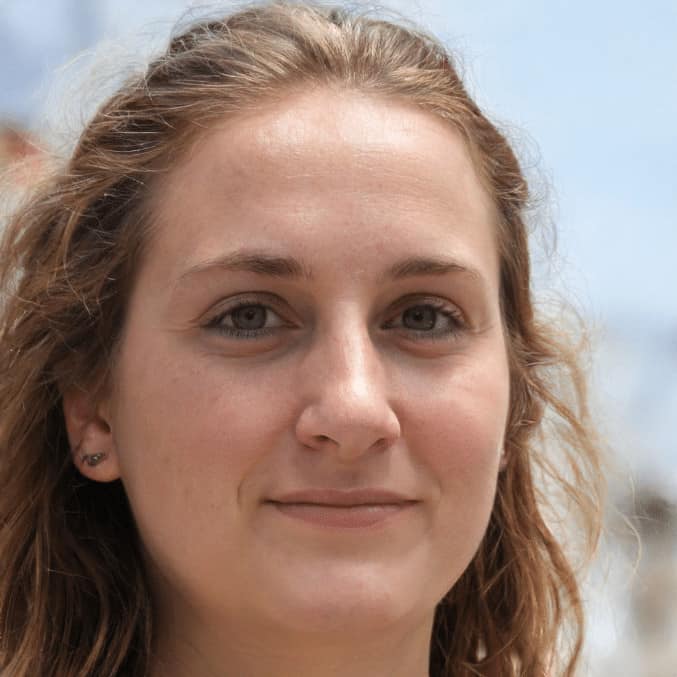 With a degree in engineering, Kathryn Hansen loves to write about how things work. Having her own dilemmas on how to pick the best vacuum cleaner for her large family (with a handful of furry four-legged members as well), Kathryn decided to help others in the same situation. After all, vacuum cleaners are critical to a healthy lifestyle and people have a hard time choosing the best one for their needs.