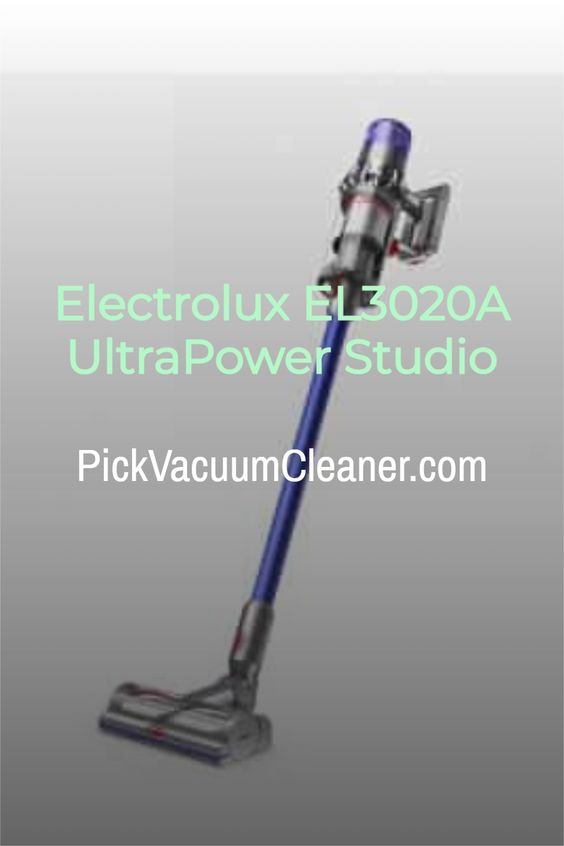 Electrolux EL3020A UltraPower Studio is a lightweight, cordless, stick vacuum cleaner. It is ergonomically designed and easy to use, even by elderly people. Thanks to the 25.2V lithium-ion battery and intelligent charger, the unit has good suction and respectable operating time.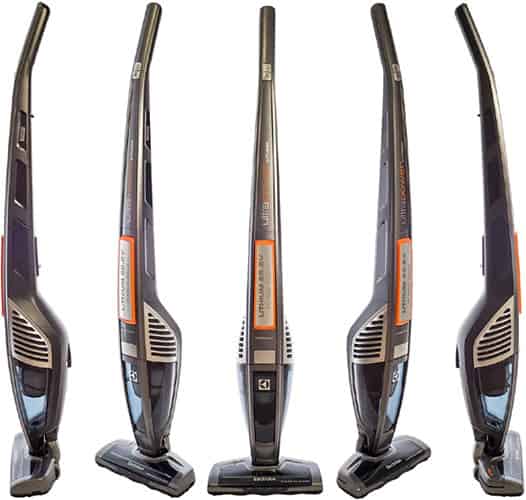 Electrolux EL3020A UltraPower Studio Features and Specifications
Electrolux EL3020A UltraPower Studio is powered via an onboard 25.2V lithium-ion battery. The battery stores enough energy for a running time of up to 60 minutes.
However, the unit comes with a brushroll and three modes of operation – standard, boost mode, and silent. Standard mode is the recommended mode for everyday cleaning since it combines very good cleaning without over-stressing the battery. Boost mode is recommended for extra dirty floors and carpets and for piles of dirt. Silent mode is great for cleaning without disturbing others in the room with the noise – in standard mode, the unit is not loud, but in silent mode, it is even quieter.
EL3020A comes with patented self-cleaning brushroll technology, which enables the unit to remove undesirable tangles of pet and human hair and various fibers from the brushroll at the touch of a button. Note, however, that this should be done with a charged battery on the hard floors. It is recommended to read the manual first, just to be sure – this is easy to operate the unit, self-cleaning included, but only when one knows the vacuum one can use it to its full potential.
Also, if the self-cleaning doesn't remove all the fibers and hairs, the brushroll is easy to remove from the unit and can be cleaned manually. Motorized brushroll helps clean the bare floors, but also carpets, especially low-pile carpets—a great help for people with pets.
For cleaning in low-light conditions and for easier spotting of the dirt, the unit comes with LED headlights.
Units dimensions (H x L x W): 43 x 5.5 x 10.5 inches (~109 x 14 x 26.7 cm), weight 6.3 pounds (2.85 kg).
Although light, the unit is supported using two wheels, and in combination with a 180° swivel, it is very easy to maneuver around the edges, walls, furniture, etc.
Unit is self-standing, and there is no need to set it against the wall or furniture to keep it upright. Just be sure to keep the kids and pets away from this and similar free-standing units since they are not very stable in such a position.
When stored in the charging station, the unit is more stable. When fully discharged, the unit requires around 4 hours of charging to charge the battery fully. It is recommended to store the vacuum on the charging/docking station – when the battery is fully charged, the charger will keep the battery charged while protecting it from overcharging.
Although there is no need to remove the battery for charging, the battery is replaced/removed easily – an interesting option for people having the need for a second battery. However, there is no separate charger for charging the battery while it is outside of the vacuum.
The air filtration is good, but it is not HEPA grade air filtration. Filtration is done via a combination of cyclonic air-dirt separation and mechanical air filter. The mechanical filter is washable, but it must be replaced over time to keep the suction high and air filtration at the desired level. Replaceable filters are cheap, so there is no danger of high maintenance costs.
Electrolux EL3020A is a bagless unit – dirt bin is transparent, enabling the user to see the type and amount of cleaned dirt. The dirt bin could be larger, but it is emptied easily – just don't empty it a yard above the trash can.
The cleaning width is 10 inches (25.4 cm), and when combined with good suction and motorized brushroll, EL3020A can clean a rather large area on a single battery charge.
The unit can be used as the main vacuum cleaner at smaller homes and apartments, in emergencies, and for daily cleaning of the floors.
However, larger families living at larger homes and apartments, with kids and pets and with many elevated surfaces to clean periodically, should consider a full-sized canister vacuum or preferably upright vacuum cleaner with an additional extension hose and telescopic wand with few more attachments as the main vacuum cleaner. Of course, such units are often overkill for daily cleanups, and that is where EL3020A does an excellent job.
On-Board Tools: some sites claim that Electrolux EL3020A Ultrapower Studio comes with additional cleaning tools (crevice tool, dusting brush) – this is not correct. This vacuum only has the main cleaning head for cleaning the bare floors, carpets, and rugs.
Handheld unit: Electrolux EL3020A Ultrapower Studio is a cordless, stick vacuum cleaner. It is NOT a 2-in-1 unit combining stick and handheld unit. Although such 2-in-1 units are more versatile, pure stick vacuums are better optimized for cleaning the floors and have larger dust bins, stronger motors, and larger batteries.
---
Long Story Short – Electrolux EL3020A Ultrapower Studio is an excellent cordless stick vacuum cleaner. It is a self-standing unit, can/should be stored in the charger/docking station, good suction, motorized self-cleaning brushroll, good 25.2V lithium-ion battery, etc.
Of course, all these features influence the price of the unit, but nonetheless, it is a popular cordless stick vacuum with the best reviews.
For more reviews and recommendations, check the Electrolux EL3020A UltraPower Studio
Amazon link (link opens in the new window).
Products Similar to the Electrolux EL3020A UltraPower Studio
Dyson V11 268731-01 Torque Drive Cordless Vacuum Cleaner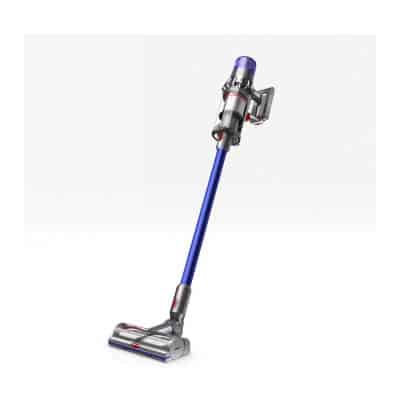 Coming from one of the most respected companies in this industry, the Dyson 268731-01 is probably the brand's most intelligent and powerful cordless vacuum. Engineered for whole home, it offers a deep cleaning experience. It has more than enough suction power, run time, and tools designed for just about any surface that can be found in a typical home.
The battery on this unit is no slouch either, as it offers a full 60-minute runtime without any hindrance. It's also engineered to withstand pet hair and large chunks of food and other types of solid pollutants. To top it all off, the advanced whole-machine filtration traps 99.99% of particles, dust and allergens as small as 0.3 microns.
Hoover Linx BH50020PC Signature Stick Cordless Vacuum Cleaner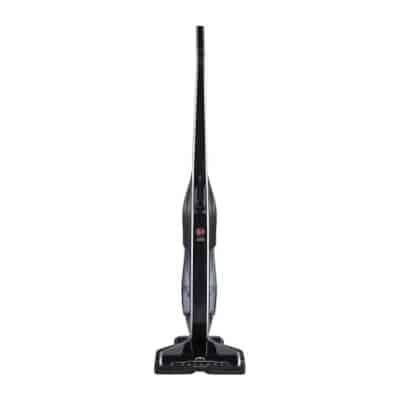 At just 10 pounds, the Hoover Linx BH50020PC brings a lot to the table, starting from a decent price all the way to a spectacular set of features. The low profile design allows it to lie flat to reach under hard-to-clean furniture. Furthermore, interchangeable batteries provide cordless-free operation to clean anywhere you need to.
And if that wasn't enough, the multi-floor electronic brushroll mechanism allows this unit to go from hard floors to carpets and vice-versa without any hassle. Plus that the WindTunnel Technology creates a channel of suction to lift and remove surface debris and deep down embedded dirt. Overall, this unit has a vast amount of features that are sure to come in handy for just about anyone.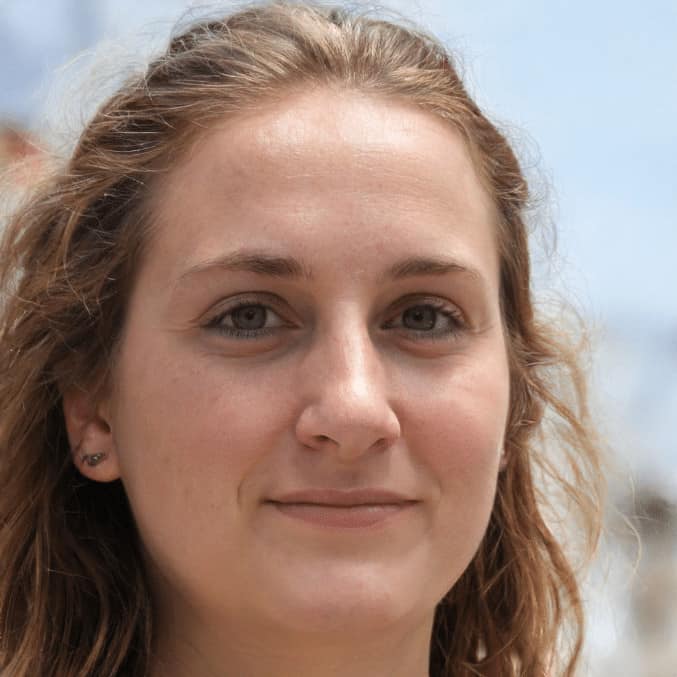 With a degree in engineering, Kathryn Hansen loves to write about how things work. Having her own dilemmas on how to pick the best vacuum cleaner for her large family (with a handful of furry four-legged members as well), Kathryn decided to help others in the same situation. After all, vacuum cleaners are critical to a healthy lifestyle and people have a hard time choosing the best one for their needs.