Electrolux EL1030A Ergorapido Ion Bagless Cordless Stick and Hand Vac is 2-in-1 battery operated vacuum cleaner. It is combination of handheld and stick vacuum cleaner – with 18V battery it has more than decent suction power and operating time at acceptable price.
EL1030A Ergorapido Ion Bagless Cordless Stick and Hand Vac Features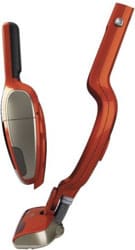 2-in-1 Combination: cleaning maneuverability of a lightweight stick vacuum combined with the convenience and ease of a handheld vacuum cleaner for both regular cleaning and emergencies
Lithium Ion Battery: 18v Lithium Ion batteries charge 4 times faster than standard rechargeable batteries and run up to 30 minutes with no loss in power.
Product Dimensions: 5 x 10.8 x 42.5 inches (12.7 x 27.5 x 108 cm); 5.5 pounds (2.5 kg).
Easily stored: the Ergorapido Ion is enabled with a rubber cliff hanger pad which allows the vacuum to stand without sliding (it can't stand on it's own). To make the unit more compact, the brush and crevice tools are stored in the charging unit itself.
Battery Life: The battery capacity display lights will come on one after another as the machine is charging after being positioned correctly in the charging station. When you see: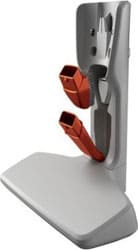 – 3 blue lights: battery capacity >75%
– 2 blue lights: battery capacity 75-25%
– 1 blue light: battery capacity <25%
– 1 blue blinking light: battery capacity is empty.
Few notes:
– This is very light vacuum cleaner with decent suction power – great thing about lithium ion battery is that suction power doesn't degrade during operation – with very acceptable price tag.
– although it is very maneuverable on hardwood floors, on the carpets, maneuverability is decreased – on thicker and softer carpets not so easy, especially for elderly.
– it doesn't stand on it's own, so when stored, use rubber cliff hanger or anything similar.
– when charging for the first time, charge it 24 hours
– before first charging and first use – read the manual :o)
For more reviews and recommendations, feel free to follow Electrolux ErgoRapido Ion 2-in-1 Stick/Handheld Vacuum 18 Volt Cordless Amazon link (link opens in the new window).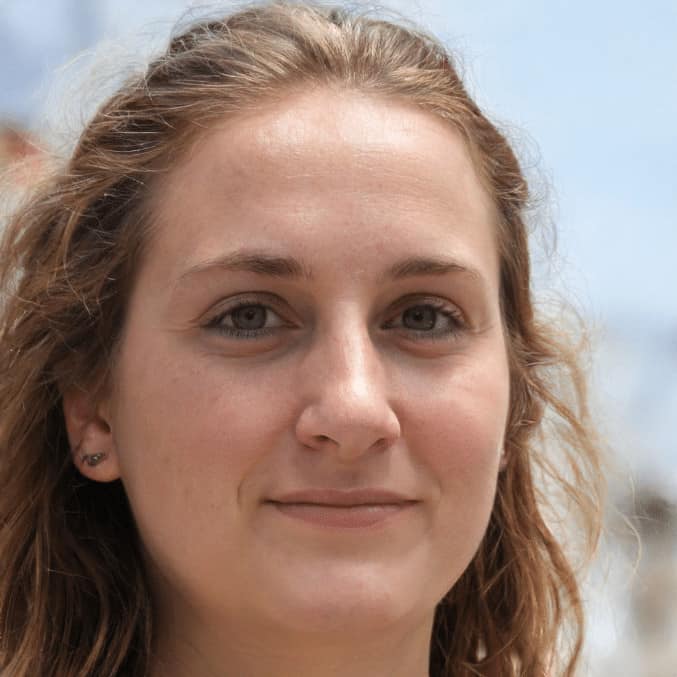 With a degree in engineering, Kathryn Hansen loves to write about how things work. Having her own dilemmas on how to pick the best vacuum cleaner for her large family (with a handful of furry four-legged members as well), Kathryn decided to help others in the same situation. After all, vacuum cleaners are critical to a healthy lifestyle and people have a hard time choosing the best one for their needs.