Dirt Devil UD20015 Quick Lite Plus Bagless Corded Upright Vacuum is very affordable and rather versatile, lightweight unit. It is suitable as second vacuum cleaner for larger homes, but also as the main vacuum cleaner in smaller homes and apartments, and other smaller living spaces.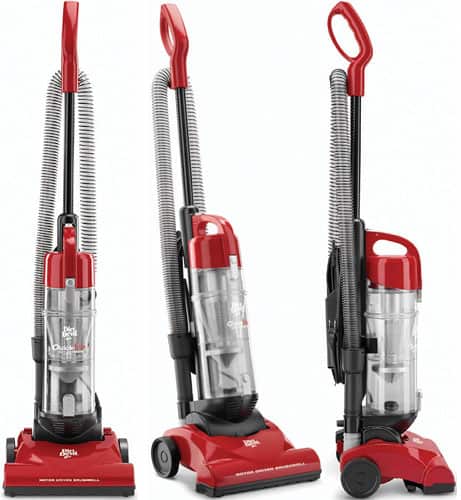 Dirt Devil UD20015 is powered with 7 Amp motor, providing very good suction. Unit comes with 20 feet (6.1 m) long power cord, which could be perhaps longer. However, even such power cord enables the UD20015 to clean rather large area using single wall outlet. Also, thanks to the 8 feet (~2.4 m) stretch hose and additional cleaning tools like crevice tool and dusting brush, it can also clean elevated surfaces, upholstery, stairs etc.
Unit doesn't feature automatic power cord rewind system – it would be great feature, but it would also increase mechanical complexity, weight and in the end, the price of the vacuum.
Cleaning nozzle width is 11 inches (~28 cm) enabling the unit to cover larger area quickly.
Unit comes with rotating brushroll, optimized for low- and medium- pile carpets. It can clean thick carpets and rugs too, but not that efficiently. Also, brushroll cleans human and pet hair very well, but it is not 'tangle-free' design, requiring the user to periodically clean the brushroll.
Air filtration is good and it is based on a single cyclonic air system and on mechanical air filter with HEPA media filtration. This is very good air filter, but the whole unit is not true HEPA vacuum cleaner. Nonetheless, air filtration is good, which is very important for people with asthma, allergies and similar health issues.
Filter is washable, but also should be replaced after some time – just to be sure about proper maintenance procedures regarding the air filter and other parts of the vacuum, be sure to read the manual thoroughly before first use.
Dirt cup is transparent, enabling the user to see type and amount of cleaned dirt.
Dirt cup is emptied quickly and easily through the bottom – helping the user make no mess when emptying the dirt.
Dirt Devil 20015 weighs around 9 pounds (~4.1 kg) and although it doesn't have full swivel mechanism, it is lightweight unit, resting on the pair of large wheels – unit is easy to move around even by elderly people. Just note that on thick carpets and rugs, this push/pull force increases slightly.
D-shape handle is fixed in its place (it is not telescopic). Nonetheless, UD20015 vacuum requires very little space when stored.
---
Long Story Short – Dirt Devil UD20015 is very affordable unit with excellent features. It is not fair to compare it with slightly stronger, but much more expensive upright units, but if one needs good upright vacuum on the budget, this is one of the recommended unit.
For more reviews and recommendations, check Dirt Devil UD 20015 Vacuum Cleaner Amazon link (link opens in the new window).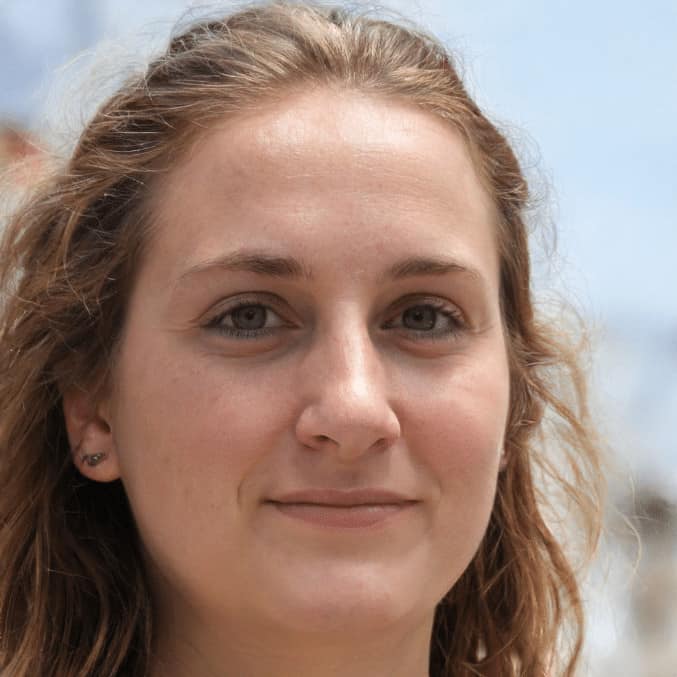 With a degree in engineering, Kathryn Hansen loves to write about how things work. Having her own dilemmas on how to pick the best vacuum cleaner for her large family (with a handful of furry four-legged members as well), Kathryn decided to help others in the same situation. After all, vacuum cleaners are critical to a healthy lifestyle and people have a hard time choosing the best one for their needs.