Black and Decker BDH2000PL MAX 20-volt Lithium Pivot Vacuum is excellent cordless, handheld vacuum cleaner which features small size, good suction, three stage air filtration system, acceptable operating time etc. It doesn't come with pet hair cleaning tools, detachable hose and similar attachments, but for an emergency vacuum cleaner, it has everything such vacuum cleaner must have.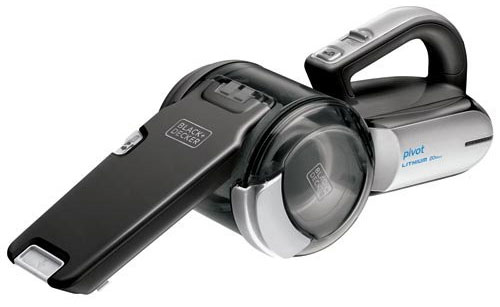 Black and Decker BDH2000PL is cordless vacuum cleaner powered by 20V lithium battery. Fully charged battery provides some 12-15 minutes of operation, which is generally more than enough for cleaning smaller messes at home or in the car – people with small kids and pets appreciate a good emergency vacuum cleaner that gets it's job done.
Since the vacuums uses lithium battery, it provides fade-free suction power, vacuum can be stored in the charging base ready to be used as required and it should be charged only with charger that comes with this unit!
BDH2000PL vacuum's dimensions are: 6.75x18x6.88 inches (17x46x17.5 cm). It weighs 3 pounds (1.36 kg) and is light enough that even kids can use them (especially it they are the ones that made a mess!!!).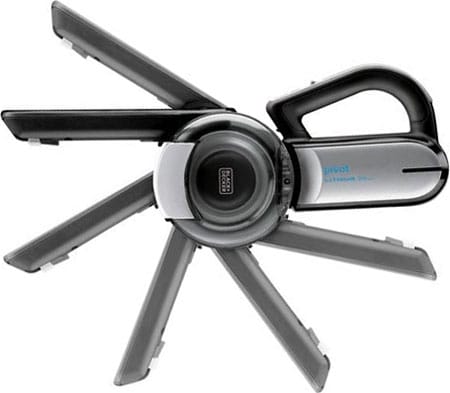 One of the most prominent features is pivoting mechanism of the suction nozzle, which enables reaching areas that would otherwise be hard to reach and clean and small and compact size when not in use.
Vacuum has very good suction – for handheld, cordless vacuum cleaner. Don't expect vacuums of this size, even when powered with lithium battery, to match corded vacuums regarding suction.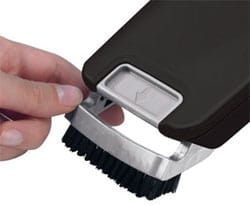 Additional cleaning tools, like cleaning brush are easy and fast to use. Although they are most basic cleaning tools, they can help a lot when cleaning tight places (crevice tool) or large debris (brush tool) like dry pet's food and similar.
BDH2000PL uses three stage air filtration, which includes pre-filter, cyclonic separation and washable filter. Since it uses cyclonic separation, vacuum cleaner doesn't lose suction as the dirt bin fills with debris and dirt. Since removing the dirt is easy and fast, it is recommended to empty it after every use.
For additional cleaning, dirt bin can be easily washed with water – however, don't attach it to the vacuum and especially don't use the vacuum until it is thoroughly dry.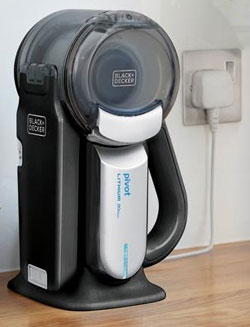 What's in the box – Black and Decker BDH2000PL includes: Vacuum, Washable filter (model PVF110), Pre-filter, On-board Brush, On-board Crevice Tool and Charging Base.
Since charging base with vacuum cleaner doesn't require much space, it is highly recommended to be kept around the kitchen or similar area. When required, vacuum can be used right away, without wasting any time with cables, hoses and similar.
Note: The base station can be attached to the wall.
Charging time depends on the discharged state of the battery, but before first use, the battery must be charged for at least 24 hours.
Vacuum comes with two year limited warranty.
For more reviews and recommendations, check Black+Decker BDH2000PL MAX 20-volt Lithium Pivot Vacuum
Amazon link (link opens in the new window).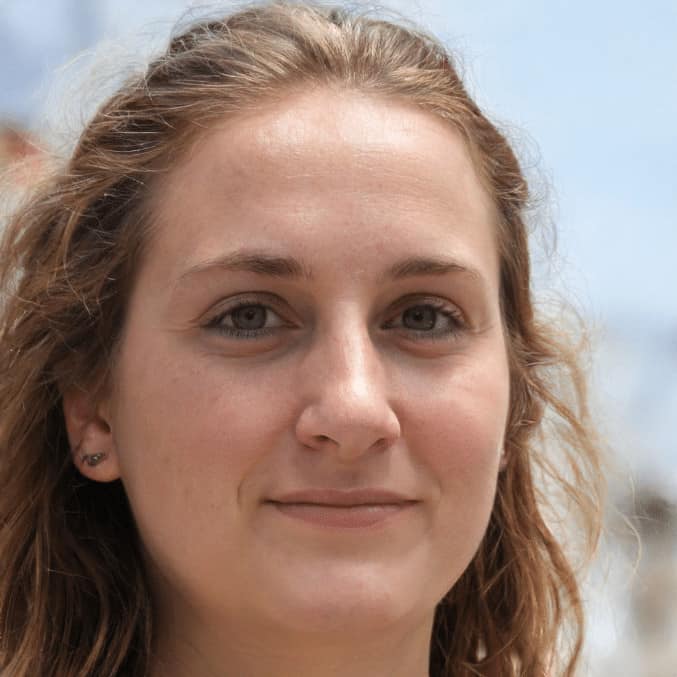 With a degree in engineering, Kathryn Hansen loves to write about how things work. Having her own dilemmas on how to pick the best vacuum cleaner for her large family (with a handful of furry four-legged members as well), Kathryn decided to help others in the same situation. After all, vacuum cleaners are critical to a healthy lifestyle and people have a hard time choosing the best one for their needs.