It's been well over a 100 years since the first motorized vacuum was invented, and it revolutionized housework. While there are many reasons for more women in the workforce than ever before, at least one factor is all the labor-saving devices, especially vacuums, that mean households don't need someone at home all day just to get food made and basic chores done. As great as traditional vacuums are, the new robot vacuum is an exciting improvement. Our Bissell robot vacuum review will explore just how much the world of floor cleaning is changing. A robot vacuum does much of the floor cleaning work for you, and since robot vacs never get tired, never get bored, and never have to stop working to mediate a disagreement between the kids or answer the phone, they keep your floors spotless with minimal effort from you.
Capabilities and Limitations
The robot vacuums we'll look at in this Bissell robot vacuum review are especially handy for people with kids and pets, since they excel best in removing the everyday detritus of life, like hair and crumbs. You can also program all of them to clean when you want, so they can go about their business when everyone's asleep or gone at work and school. Another helpful feature these vacuums have in common is the ability to go under furniture and other places you don't really want to bend down to reach. You do need to check the height of any model you want to buy, though, to make sure it will fit under your couch. Robot vacuums aren't perfect, though. They often can't tell that they shouldn't vacuum up that Lego, for instance; and if for some reason the battery runs out of juice, the robot can get a bit confused and have trouble finding its way home. If you know these limitations, however, these vacuums can truly revolutionize your floor cleaning regimen.
What Is the Bissell Robot Vacuum?
First up, and the center of attention in our Bissell robot vacuum review, is the Bissell SmartClean 1605. Bissell has a long and glorious history in the world of vacuums, so it's no surprise they are leading the way in robot vacuums, as well. This vacuum is a hands-free, battery-powered unit that offers lots of suction power for cleaning your floors without requiring you to push or pull anything on your own. It works on carpet, tile, laminate flooring, and hardwood floors.
Product Specs
The Bissell 1605 has three ways of getting up all the dirt on your floors. First, you get edge brushes that let you reach corners that an otherwise round vacuum would struggle to reach. Second, you get a rather unique brush roll system that is excellent at forcing dirt and gunk up into the third part of the cleaning system: a very powerful suction action.
What It Can Do
One of the first things to strike us in this Bissell robot vacuum review was just how intuitive this vacuum is. Nearly all robot vacuums are capable of automatically returning to their dock when they need a recharge and following a program to clean when you want them to. But the Bissell can do more. The 1605 can automatically adjust itself to the type of floor it's on. It also has optical sensors that look for dirt and debris and ramp up the cleaning power when it reaches more heavily trafficked areas of your home. It also has cliff detection, which means it won't be kamikaze-ing itself off your stairs every time your toddler drops some cereal bits on the recessed floor of your kitchen.
Build
Do you want your Bissell to keep the living room and kitchen tidy but avoid the kids' playroom, where it's liable to destroy itself on crayons, building blocks, and other toys it shouldn't be touching? You can tell your Bissell to do just that. This robot vacuum also has an extremely low profile. It will get under any furniture that isn't flush to the floor. The lithium ion battery is long-lasting and powerful.
Pricing
For this Bissell robot vacuum review, we looked at a couple different options for robot vacuums, from budget to premium. The Bissell falls right into the medium range at a couple hundred bucks. The cheapest robot vacs you'll find can be had for just under $100, and they will do a very basic job while offering few features. The most expensive vacs run close to $1,000, and these offer really high-tech features like the ability to coordinate with Alexa.
How It Compares
To find out where the Bissell SmartClean really stands, we considered a couple other vacuums in this Bissell robot vacuum review:
Pureclean Automatic Robot Vacuum Cleaner

Neato Botvac D80 Robot Vacuum

iRobot Roomba i7
BISSELL SmartClean 1605
Price [$$]
Ease of Use [4 Stars]
Obviously, all robot vacuums save you cleaning effort. That's not what we mean by "ease of use" here. We're concerned with how hard it is to program, operate, troubleshoot, and maintain your vacuum. The Bissell does very well in this comparison. Programming this unit is much simpler than you might think given all the things it can do. You don't have to to worry about telling it when it's moving from carpet to hardwood, and it almost never gets stuck. It's also very easy to clean out the bin. The only thing it's really lacking is a remote, which you have to buy separately: and you may have to carry it back to its dock on occasion when it gets confused.
Design Quality [4 Stars]
We love how this vacuum knows not to run off stairs and how low to the ground it is. The side brushes are also a real plus and mean that the Bissell doesn't miss the areas along the wall. The suction action is also very strong. Our only complaint is the limited battery life: though you can get around this by having it spot clean regularly rather than ask it to do the whole house every time it's on.
Warranty [5 Stars]
Bissell offers a limited one-year warranty, which is standard in the industry. The company has a good reputation for honoring this warranty, and it covers all parts of the vacuum so long as you don't use it in a commercial setting.
Pros
Gets under furniture easily
Very simple to program
Quiet
Easy to clean
Rarely gets stuck
Cons
May skip bits of floor with sun shining directly on it
Struggles a bit with tight table and chair legs
Must buy remote separately
Pyle PureClean Automatic Robot Vacuum Cleaner
This is by far the cheapest robot vac in our Bissell robot vacuum review, and for that price you still get some nice features. It is programmable, works on short carpets, tiles, or hardwood floors, and won't go rushing off cliffs, either. The Pureclean also comes with a HEPA filter, which makes it helpful if you have allergies and pets. It is less than three inches high, which makes it possible to get under most furniture. It's also easy to dump out the dust bins.
Price [$]
Ease of Use [4 Stars]
This vacuum is really pretty easy to program. It works very well for cat and dog hair, and it is quite good at getting around and reaching all the corners without help. It's not as quiet as the Bissell, but that's to be expected considering the price.
Design Quality [3 Stars]
This is where the PureClean falls down a bit. Considering the price, you expect it to have some limitations. The main problem is battery life and snagging. You won't be able to do the whole apartment in one go, and you need to make sure loose mats and cords are out of the way.
Warranty [3 Stars]
This unit comes with a one-year warranty, too: but that's not the whole story. When this unit works, users love it and love the price: but when it malfunctions reports are widespread that customer service is non-existent, and you may not be able to get the company to honor the warranty.
Pros
Very inexpensive
Good on pet hair
Doesn't get caught on furniture
Doesn't miss much
Reasonably quiet
Cons
Short battery life
Doesn't work well with loose mats or cords
Needs to be emptied frequently
No object sensor
No dock
Neato Botvac D80 Robot Vacuum
This is another mid-priced robot vacuum. It has an LCD screen, strong suction, four rollers, both regular bristles and silicone blades, and infrared navigation capabilities. The Botvac recharges itself when it needs and has a simple menu of options. It's easy to clean and change out brushes, which is great. On the downside, this is a very heavy and somewhat unwieldy unit. It needs plenty of space to work well and takes its time figuring out how to get out of a tight spot.
Price [$$]
Ease of Use [3 Stars]
Setting up this vacuum couldn't be easier: just plug in the base, charge it up, and then navigate the simple menu to tell it what to do. But that's not all there is to using this vacuum. You will have to move chairs around so it can clean, make sure no cables or cords are in the way, and constantly help the poor thing get up onto carpet from the tile floor.
Design Quality [4 Stars]
It works fine, but this vacuum can't handle anything damp like the Bissell can, and it only does ok for the dry stuff. Too much and it will just push it around; too little and the Botvac won't be able to find it at all. It does about as well as the PureClean but for more than double the price.
Warranty [4 Stars]
Neato Robotics offers a one-year warranty, but this doesn't apply to the battery, the filters, or the brushes. The battery only gets six months of coverage.
Pros
Easy to program
Does a good job on pet hair
Reaches corners well
Cons
Often gets tangled up
Needs maintenance often
iRobot Roomba i7
You can't do a Bissell robot vacuum review without addressing the Big Daddy of robot vacuums: the Roomba. This is the most expensive unit we reviewed, and you should expect a lot of bells and whistles for that price. Bells and whistles are definitely what you get. The i7 does what every robot vacuum does; and then it does more. It has a three-stage cleaning system that will get up dust and allergens you didn't realize were there until you see the floor after cleaning. It also empties itself, which is amazing. It has its own mapping tech that allows it to learn your home so you don't have to work hard telling it what to do. It works equally well on carpets or hard floors, and it recognizes dirt from afar and comes zooming out to get it. The i7 is compatible with Alexa and has an app, so you can just tell it what to do while you work on other things or turn it on while you're at the office.
Price [$$$]
Ease of Use [5 Stars]
This was by far the easiest to use that we looked at for this review. You don't have to move furniture around to make way for it, the Roomba rarely gets stuck, and you don't even have to empty the thing's bin. With the mapping tech, you don't have to do much programming.
Design Quality [4 Stars]
This is a powerful little vacuum that is durable, intuitive, and has good battery life. Unlike other robot vacs, it also doesn't get stuck much and require rescue. Our only concern is with the app and Alexa integration: they sometimes don't work well. For the price, we would expect these features not to have ever been released unless they worked seamlessly.
Warranty [5 Stars]
iRobot has been in the business of making robot vacs for a very long time. They stand behind their products, and with the i7 you get a one-year warranty on all parts. You also get a 30-day money-back guarantee if you don't love it.
Pros
Empties itself
Great battery life
Strong suction
Doesn't get stuck
Cons
App can be glitchy
Very expensive
Requires regular bag replacements
Bissell Robot Vacuum Review: Conclusion
It's time to wind up our Bissell robot vacuum review, so let's consider what we have looked at. If you need a robot vac that cleans well and doesn't cost much, try the PureClean. If things go wrong, you won't get much customer support; but when things go ,right this is quite a good vacuum for an amazing price. If you want a vacuum that will last you forever and do everything short of make mac and cheese for the kids, get the Roomba i7. You'll love not having to empty the bin, and once it learns the territory, you're golden. But for our money, we loved the Bissell SmartClean. The price is hard to beat, and though it is more expensive than the PureClean, it works better, has far more features, and offers much better customer service. While it doesn't have every techies' dream features like the Roomba does, it is still highly programmable, offers a remote control option, and does a good job of staying to of trouble. Compared with everything else on the market, we think it's a good use of money and award it 4.5 out of 5 stars.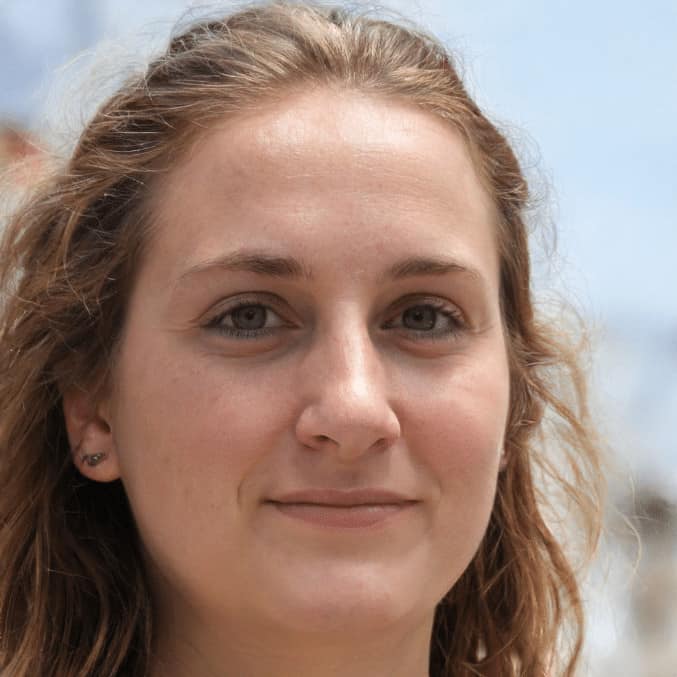 With a degree in engineering, Kathryn Hansen loves to write about how things work. Having her own dilemmas on how to pick the best vacuum cleaner for her large family (with a handful of furry four-legged members as well), Kathryn decided to help others in the same situation. After all, vacuum cleaners are critical to a healthy lifestyle and people have a hard time choosing the best one for their needs.