BISSELL CleanView Helix Deluxe Upright Vacuum, Bagless, 21K3 is powerful and very useful vacuum cleaner from Bissell. It combines great cleaning performances and many features of more expensive vacuums with acceptable price, but it does lacks few details that would make it really great vacuum cleaner. Of course, in that case, price would be higher, much higher…
BISSELL Cleanview Helix Deluxe Features
– 12 amp bagless upright vacuum cleaner, great for carpets and bare floors
– Helix dirt-separation system ensures powerful cleaning performance
– Adjustable height – 5 different heights for cleaning different types of flooring
– Dual-edge cleaning – provides 'Surround Suction' to clean hard to reach places like baseboards and around furniture
– Easy-empty dirt cup – convenient clear bagless container allows for easy emptying
– Air Flow Indicator – monitors air flow to let you know if a clog occurs
– HEPA media filter
– Includes TurboBrush (great for cleaning stairs, furniture, upholstery and more – great aid for pet owners), crevice tool, extension wand, and upholstery/dusting brush
– Measures 12.5x15x44 inches (32x38x112cm)
– 3-year limited warranty
The Bissell Cleanview Helix Deluxe vacuum is a fully featured vacuum that is great for total home cleaning. With the exclusive Helix Separation System and a variety of easy to use tools, one can clean both carpeting and hard floors as well as stairs, furniture and other hard to reach areas.
The unique Helix System captures dirt and other debris for even greater performance, whether one is cleaning carpets or bare floors. It does this by using the internal 'ribs' incorporated into the Easy Empty Dirt Container to force large dirt particles, dust and other debris down to the bottom of the tank – where they belong! This helps the vacuum to work more effectively, longer.
This Deluxe version of the Bissell CleanView features an air flow indicator, which continuously monitors air flow to let you know if a clog occurs. This vacuum also offers a 15″ wide cleaning path to reach more dirt and a 3-year limited warranty.
Few things that one should also note about this Bissell vacuum cleaner:
– dirt cup could be bigger – if you have larger area to clean, it is possible that you will have to empty dirt cup at least ones during vacuuming
– for some reason, pushing this vacuum cleaner is not the easiest thing to do, especially for elderly – at least not for longer period of time. Remember this if you have larger area to clean in single cleaning. On the other hand, many people don't complain about 'weight' of this vacuum. If you have difficulties pushing this vacuum cleaner around, check vacuum's wheels, there might be something stuck down under
– some people report that power cord might be longer, but …
---
BISSELL Cleanview Helix Deluxe Upright Vacuum, Bagless, 21K3 model is replaced by newer model – check BISSELL 24101 CleanView Deluxe Vacuum with OnePass TechnologyAmazon link (link opens in the new window).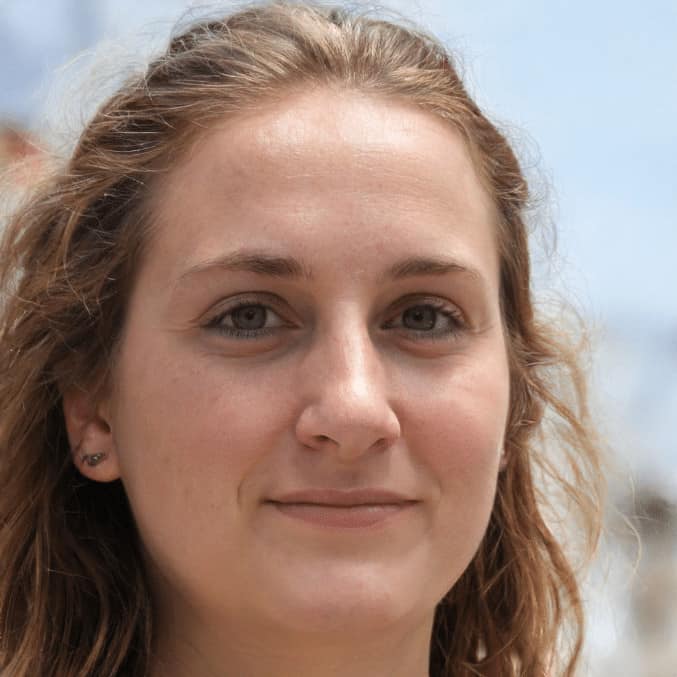 With a degree in engineering, Kathryn Hansen loves to write about how things work. Having her own dilemmas on how to pick the best vacuum cleaner for her large family (with a handful of furry four-legged members as well), Kathryn decided to help others in the same situation. After all, vacuum cleaners are critical to a healthy lifestyle and people have a hard time choosing the best one for their needs.