Meta Description: Learn about the top five best robot vacuum cleaners, and trade in your old upright for a smart and convenient upgrade.
By this point, you've probably upgraded almost all of the appliances in your home to smart technology. You use a smart scale to integrate your fitness tracker with your weight goals.
You have a wireless home assistant to help you keep track of your schedule, and remind you to buy milk and eggs. You can control your thermostat, and your lights from your phone.
You can do so much with so little effort, but there your old vacuum cleaner sits in the closet. It's as heavy, and as clunky, as the day you bought it. You haul it out every few days, and struggle to get your carpets and hard surfaces clean.
You know there are easier and more convenient ways to get your cleaning done, but you're just not ready to tackle the world of robotic vacuum cleaners.
Upgrade Your Upright with the Top Five Robot Vacuums
To make things easier, you just need a little more information. Here is a handy guide of the top five best robot vacuum cleaners on the market now.
Upgrade to one of them, put down your clunky upright, pick up a glass of wine while, and watch while the robot tackles those dust bunnies.
1.

Ecovacs Deebot N79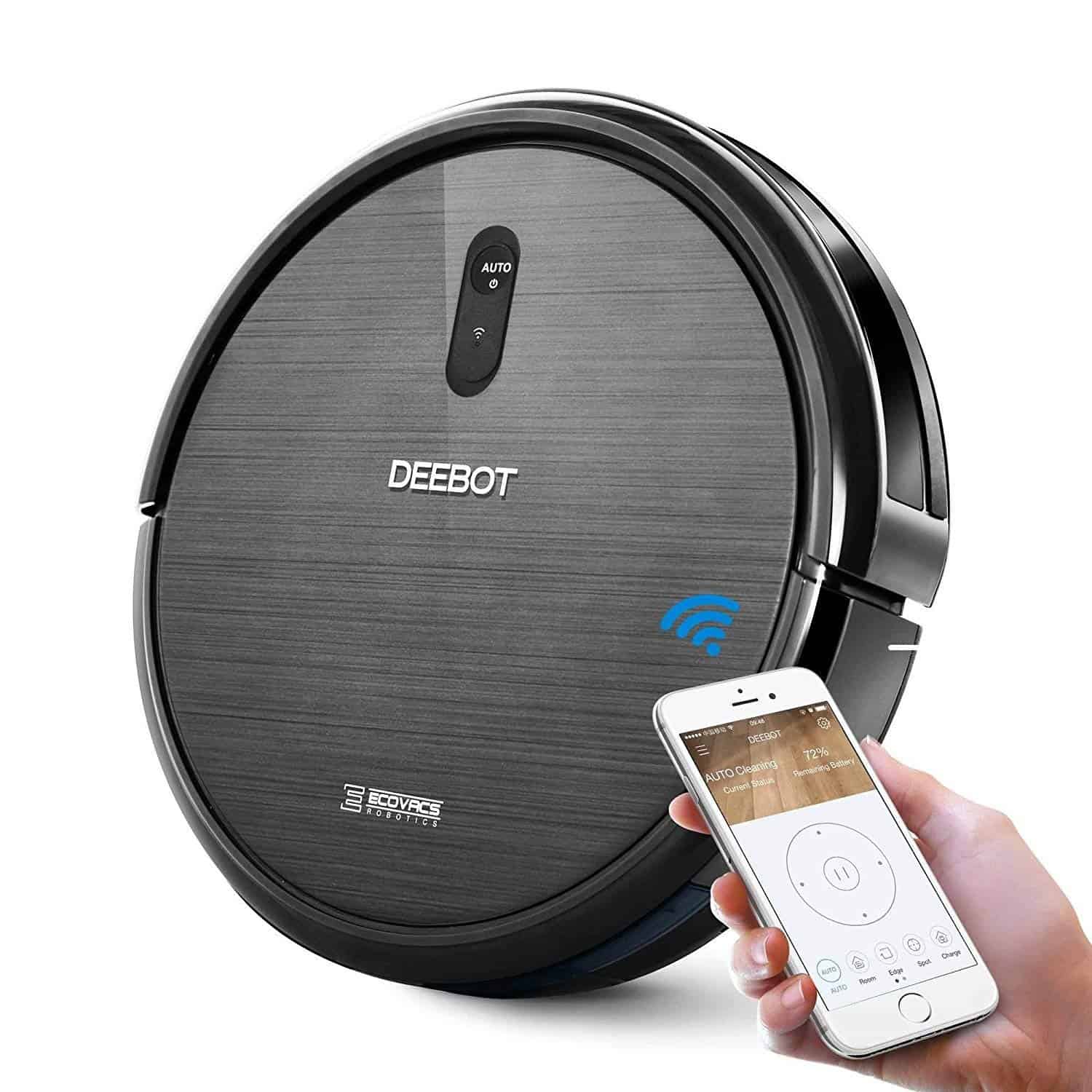 The Ecovacs Deebot N79 has a lot of worthy capabilities. If you're a little intimidated by robot vacuums, then you should know that first and foremost, it's easy to use. That's important when you're upgrading to smart technology. It shouldn't be so smart that it makes you feel dumb. All you need to do is download the control app on your smart phone, and you can start scheduling cleanings or giving direct commands.
It's got several cleaning modes that you can choose from depending on your cleaning needs. Are you just interested in getting those dust bunnies out of the corners? Then select the edge mode. Simple.
Probably its greatest feature is its value. As robotic vacuum cleaners go, this one is very reasonably priced. You get the precision cleaning, the suction, and the convenience, without spending much more than you did on your old clunker.
2.

Neato Botvac D5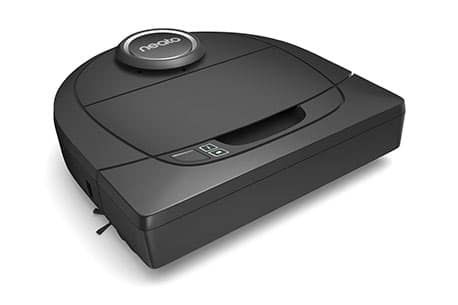 The Neato is the vacuum you need if you've got pets. Dealing with pet hair is no joke, and if you do it on a regular basis, then you know that it's not a task for every vacuum. Only the toughest can handle all that fluff.
It also uses LaserSmart technology to precisely navigate your home, and it can recharge as many times as necessary to get to the job done. Like several of the vacuums on this list, you can control it with your smart phone, or you can pair it with your Google Home, or Alexa device. That means you can actually command it with your voice to start vacuuming. That doesn't even work on kids.
The last feature to take note of is its unique shape. While most other cleaners are round the Neato has a patented D shape that allows it to clean corners completely.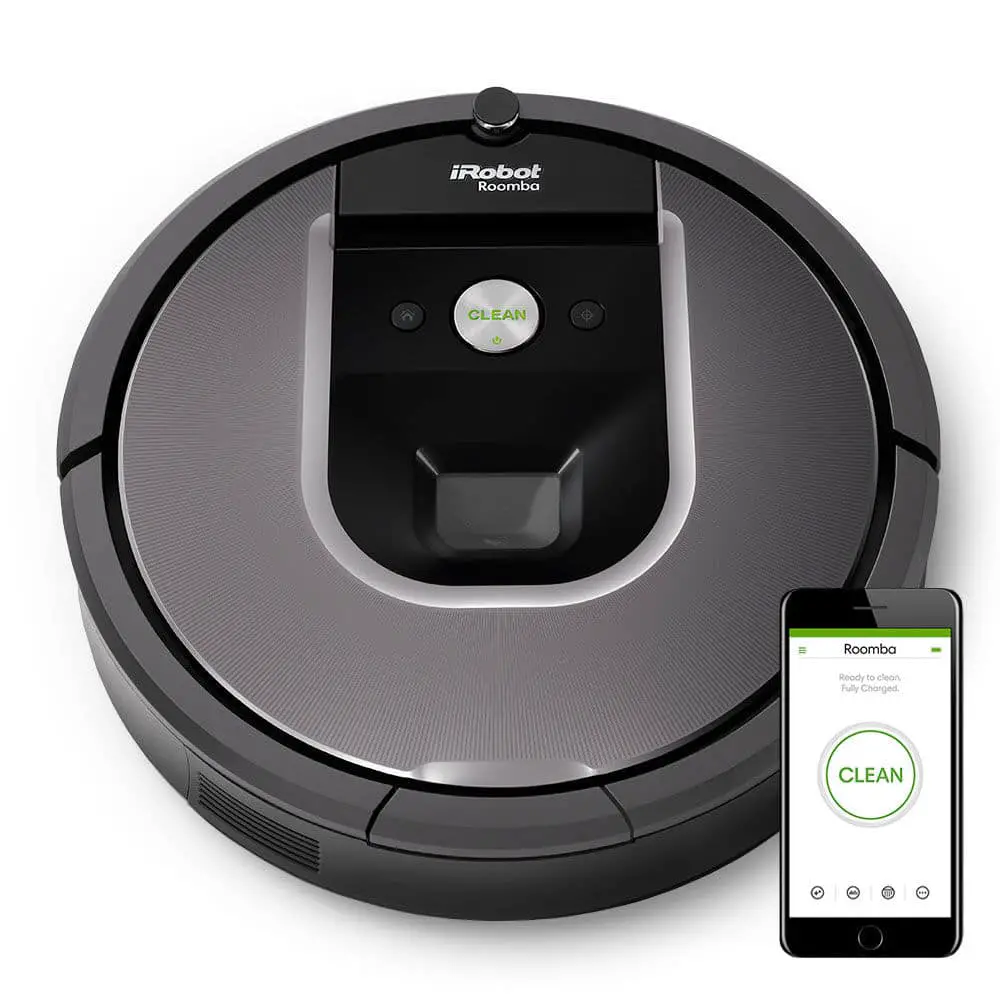 3.

iRobot Roomba 960
Roomba was first in the robot vacuum game, and their still a leader in innovation, and convenience. It can run for seventy-five minutes, it has automatic cliff sensors to ward off nasty falls, and it too can be controlled by voice with your home device. It also helps identify areas that are prone to extra dirt, and it pays extra attention to them to keep them clean.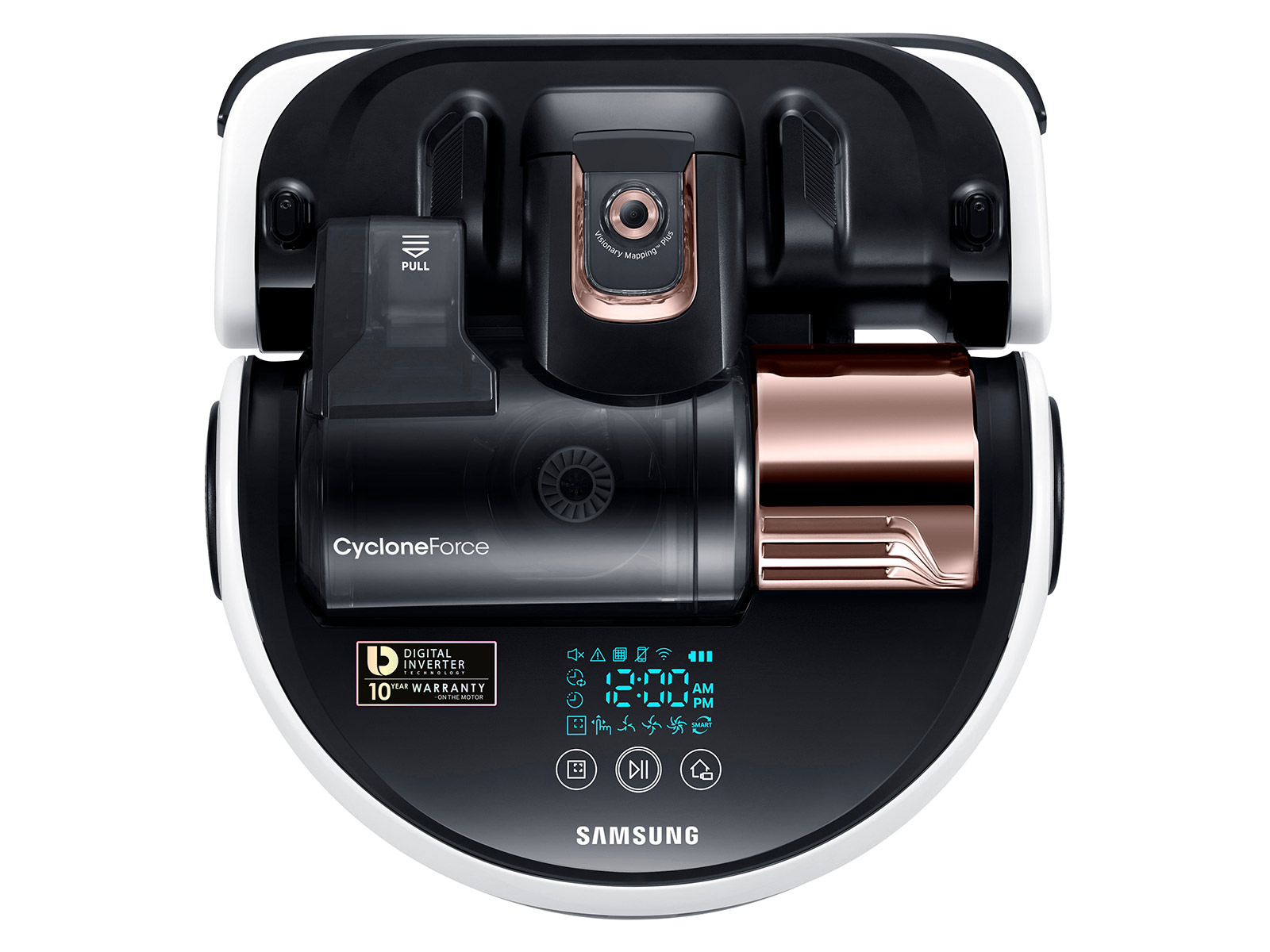 4. 
Samsung Powerbot R9250
This Samsung looks as rugged and powerful as its suction is. In fact, it almost looks like a traditional vacuum cleaner without the wand. It's base looks ready to tackle all your surfaces, and with fifty times the suction it pretty much can. It has larger wheels than most models, which help it to navigate your home's obstacles, like uneven surfaces, with ease. It has a washable air filter, a programmable schedule, a large dust canister, and it's also compatible with your home assistants.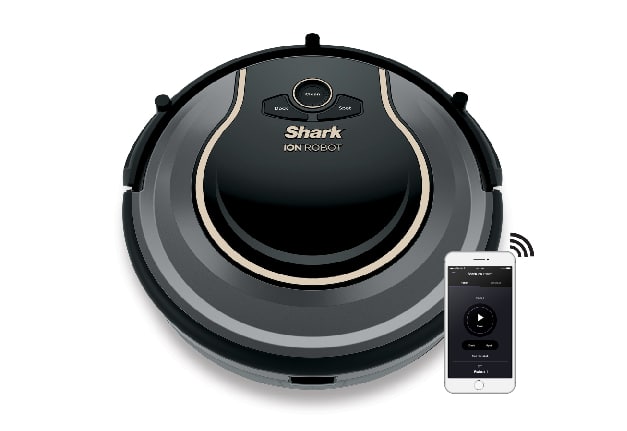 5. 
Shark Ion Robot 750
People who have Shark vacuum cleaners love them. They really love them. They love them so much that they can hardly stop talking about them. That kind of cult devotion to a vacuum might be a little intimidating, but it's also worth trying. The Shark Ion Robot combines all the power that people love about their traditional Shark, with all the ease of a robot.
It has great suction power, an ion battery that lasts over an hour, and you can use voice commands through your home devices. It easily navigates your home, and you can schedule cleanings with the click of a button.
It also features a pretty handy thing called Detangling Technology that helps the brush roll manage and detangle long hair, pet fur, and string. That means that you no longer have to sit on the floor with a pair of scissors removing strands of your hair that have been wound around the bristles about a million times. That's worth the price of admission for sure.
Pick Your Perfect Robot Vacuum Now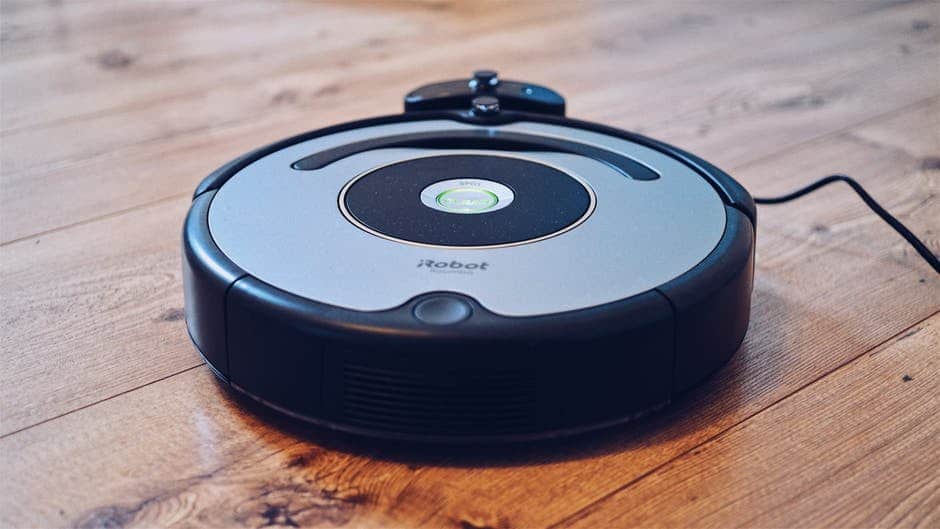 These top five best robot vacuum cleaners all combine technology, convenience, and cleaning power, and they'll have you wondering why you waited so long to try them out.
​
​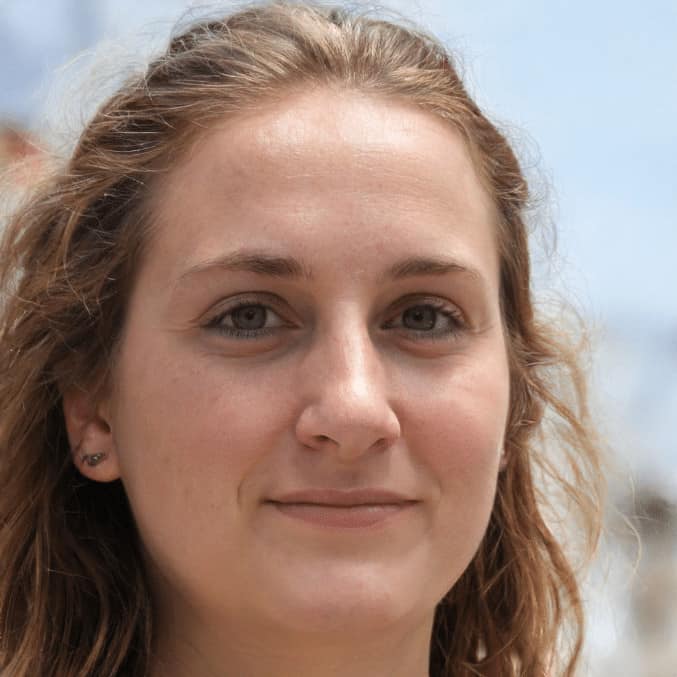 With a degree in engineering, Kathryn Hansen loves to write about how things work. Having her own dilemmas on how to pick the best vacuum cleaner for her large family (with a handful of furry four-legged members as well), Kathryn decided to help others in the same situation. After all, vacuum cleaners are critical to a healthy lifestyle and people have a hard time choosing the best one for their needs.